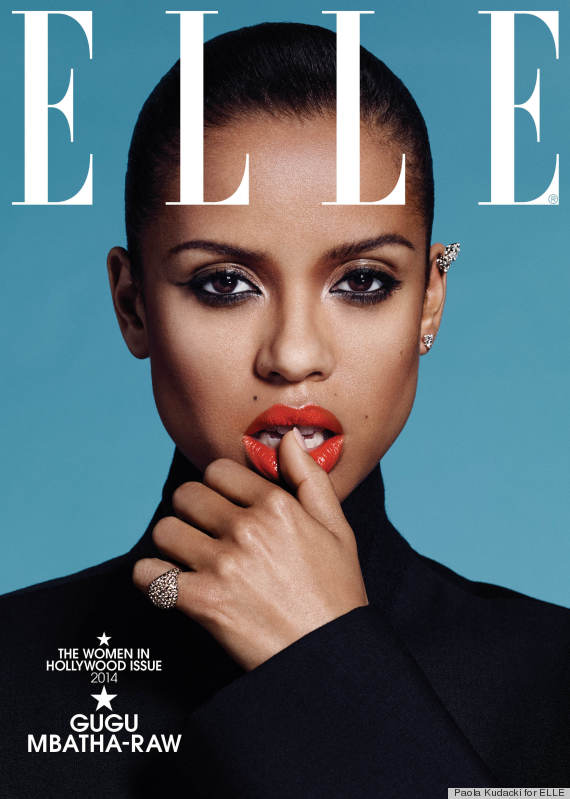 You might not be too familiar with British actress Gugu Mbatha-Raw, but you will be after seeing her stunning cover on Elle Magazine. The actress's cover is one of the eight different covers for the month of November in Elle's Women in Hollywood issue. On the cover she is rocking a high-collared black jacket from the Calvin Klein Collection, Harry Winston and Chopard earrings, and a David Yurman ring. The 31 year old actress looks striking with her hair slicked back, a bronzed cat eye, and a bold coral lip. Gugu Mbatha-Raw first made a break-through appearance in the 2013 period film Belle, and is currently starring in the new upcoming film Beyond The Lights, where she is a young singer on the brink of destruction.
In the issue of Elle, Mbatha-Raw speaks on her role in Beyond The Lights and what caught her interest about the movie:
"One of the things that drew me to the project was the relationship between mother and daughter — that 'mom-ager' dynamic — because I grew up with a single mom, though my dad has definitely been in my life a lot. But my mom couldn't be more different from Minnie Driver's character. I was the pushy child, the one who wanted to be doing ballet and jazz and tap and everything," she said.
The actress also talks about whether or not she has felt like she's "made it" in the industry:
"It's funny, I never feel like, 'Oh, wow, I've made it.' I'm interested in the journey. I'm interested in the adventure of working with different people, and I guess as soon as you sit on your laurels and can go, 'Well, aren't I great?' that's just the beginning of the end," she said.
Elle's Women In Hollywood issue is now available on newsstands.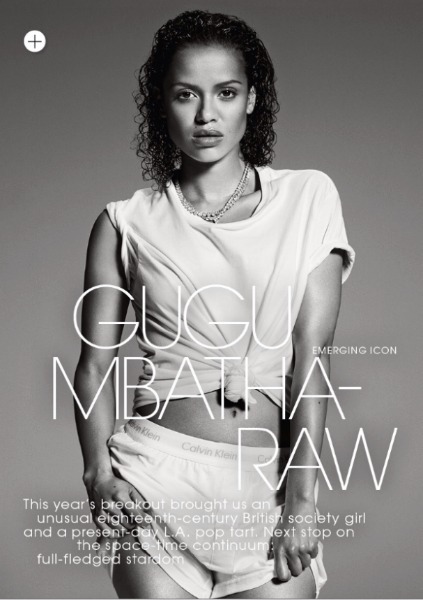 by Elizabeth Tawose