By Tobby Oniga
Entrepreneurship in the 20th century has become increasingly popular. Many individuals have decided to take a leap of faith and invest in themselves and their businesses. While social media makes it appear that having your own business is easy, true entrepreneurs know this is not the case. Sandra Garcia, Founder of Encounter Your Potential, is an expert when it comes to digital marketing. With a client roster including Vevo, and the Howard University School of Divinity, Garcia, a Marketing and Branding strategist and Diversity, Equity, and Inclusion Consultant has teamed up with Google to provide resources for helping small businesses thrive.
How you and your family are doing during this time?
Sandra Garcia: I am happy and fortunate to share that my family and I are well. We have not been affected too badly by the pandemic, although I do have friends and colleagues who have been impacted health wise. I have also seen businesses in my Harlem community impacted economically. We are living through interesting times. These moments are those that we are used to seeing in movies only. It is important to check in and see how the people around us are doing. Thank you for asking.
During this time, a lot of people have leaned towards starting a business to bring in extra income. What are some success tips you can give them?
Sandra Garcia: Now is a great time to pursue passion projects and explore additional revenue streams for sure! In doing so, I advise people to do their due diligence and homework before launching. We are in a time when people are a lot more forgiving and supportive of people finding a way, but it is still important to do your homework about the industry, market, and audience you are launching into and looking to connect with. Think about whether the product or idea is relevant to how people are thinking and spending their time and money right now. The demand for travel, hospitality, retail, and business that require your physical presence or interaction is low. Businesses that are based on products and services that make life at home or that help living isolated easier are thriving. For example, bike sales are up, home workout equipment sales are up, athletic wear and comfort wear has seen a moment and so have things like at-home spas, cleaning material, and even at-home and outdoor recreation and entertainment. I advise people to think about a long term plan and strategy that is not just for now but for the next 6 to 12 months.
Talk to us about your Google Digital Coaching. What is your mission as a coach and what type of impact has your coaching had on business owners?
Sandra Garcia: Google's mission is to make the world's information accessible and useful, and I think that that's really what digital inclusion is all about. For me, digital inclusion is making sure that everyone has access to the resources, tools and technology that can take their business to the next level.
I know how expensive business coaching can be and how ambiguous the process of growing your business can be. I encourage small business owners to take advantage of all of the resources and events that Google now offers in their communities. All the programming and resources are also absolutely free!
No matter where you live, visit  https://grow.google/digitalcoaches/, and look at your local listings for resources and events. These are not just educational opportunities; you'll get a chance to network with other business owners to learn, exchange ideas, and grow your business. Find a coach in your area and see what programs they have planned.
For me, digital inclusion is making sure that everyone has access to the resources, tools and technology that can take their business to the next level.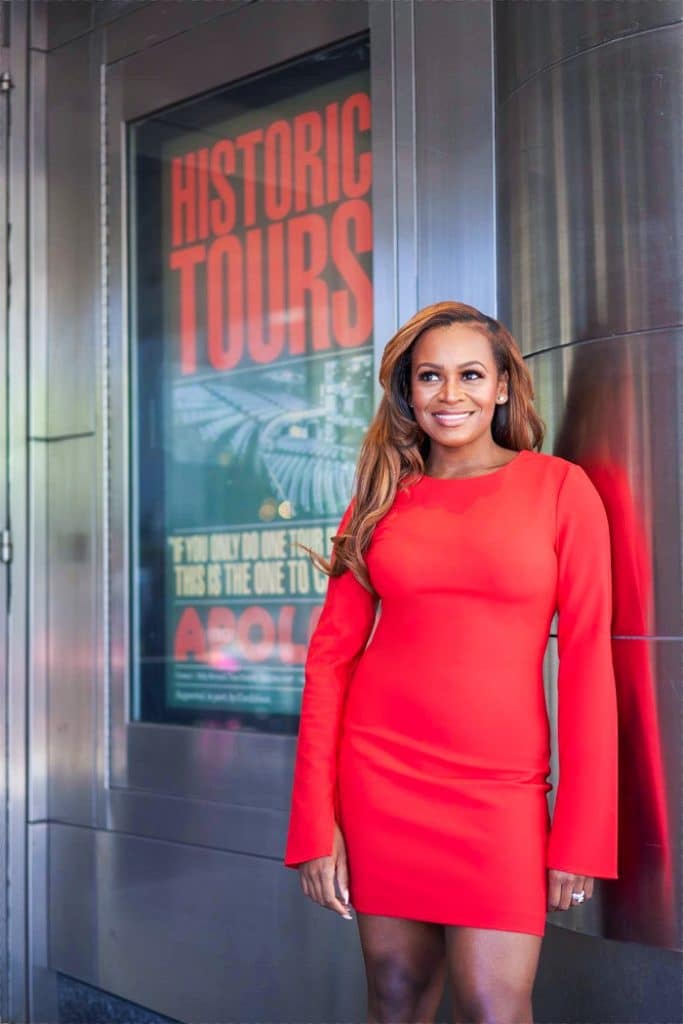 New businesses are starting every day; however, some business owners have not taken it to the next step by making their business official. How important is it to register your business?
Sandra Garcia: Just as important as it is to get started, it is also important to take care of the formalities. When picking a business name, it is important to make sure that your business name is available, that the domain name is available, and that the name is also available across social media platforms to help with a consistent identity across platforms.
In the 21st century, everything has become digital, yet some businesses still struggle with marketing their products and services online. How important is it for business owners to start using digital marketing tools?
Sandra Garcia: Digital presence is beyond critical. This pandemic has magnified the importance for being able to connect with your audience across various different platforms, especially online. Not only does it create another avenue for doing and conducting business, but it also expands your reach and therefore can increase your business potential.
Businesses who were already online or had the ability to pivot to doing business online, remained in business during quarantine. Businesses without an online strategy and who weren't able to transition to an online strategy, were impacted.
What are some tips every business owner must take into consideration in order to thrive online?
Sandra Garcia:
Must Have a Website
Change Your Ad Creative and Ad Messaging based on current events
Be Discoverable Online, make sure that when people are searching for your business or services, they find you and not your competition.
Create A Google My Business Page to help your presence on google search and google maps.
Create Various Ways for Your Customer to Engage with You and Your Business like social media, email marketing, video marketing, in addition to your website.
Be Accessible and Responsive, when people reach out with questions, make sure you respond within a certain window of time.
Embrace the challenge of thought leadership – put yourself out there as the CEO of your business and share your story to personalize and humanize your business. People do business with other people and right now are looking to support businesses that represent them, let people know who you are and how they can support you.
COVID-19 has impacted a lot of businesses nationwide. Even after COVID-19 passes, there will be a lot of changes businesses will need to adapt to. What tips can you provide to help businesses recover post-COVID-19?
Sandra Garcia: To give proper professional advice on how to survive, I would need to know a little more about each individual business to provide personalized business advice, and if any business owner reading this is interested, they can schedule a strategy session by visiting my business website, EncounterYourPotential.com.
Although so, a few tips for all businesses right now as we recover from the pandemic are as follows:
Take learnings from the last few months to prepare for a possible resurgence as the winter / flu season comes around later this year. Think about how you can be better prepared to do business and not skip a beat with your digital presence.
Hire a strategist like myself to help you identify areas of improvement and any potential blind spots that could help grow your business or solve for things that popped up over the last few months.
Improve your website and make sure it best represents you and your business.
Plan for the next 6 months and then plan for the next 12 months.
Think about what you can add to your business or improve to help you better connect with your customers.
Thank you, Ms. Garcia, for this information! We hope Bronze bosses take full advantage of the gems you've dropped, and reach out to connect.