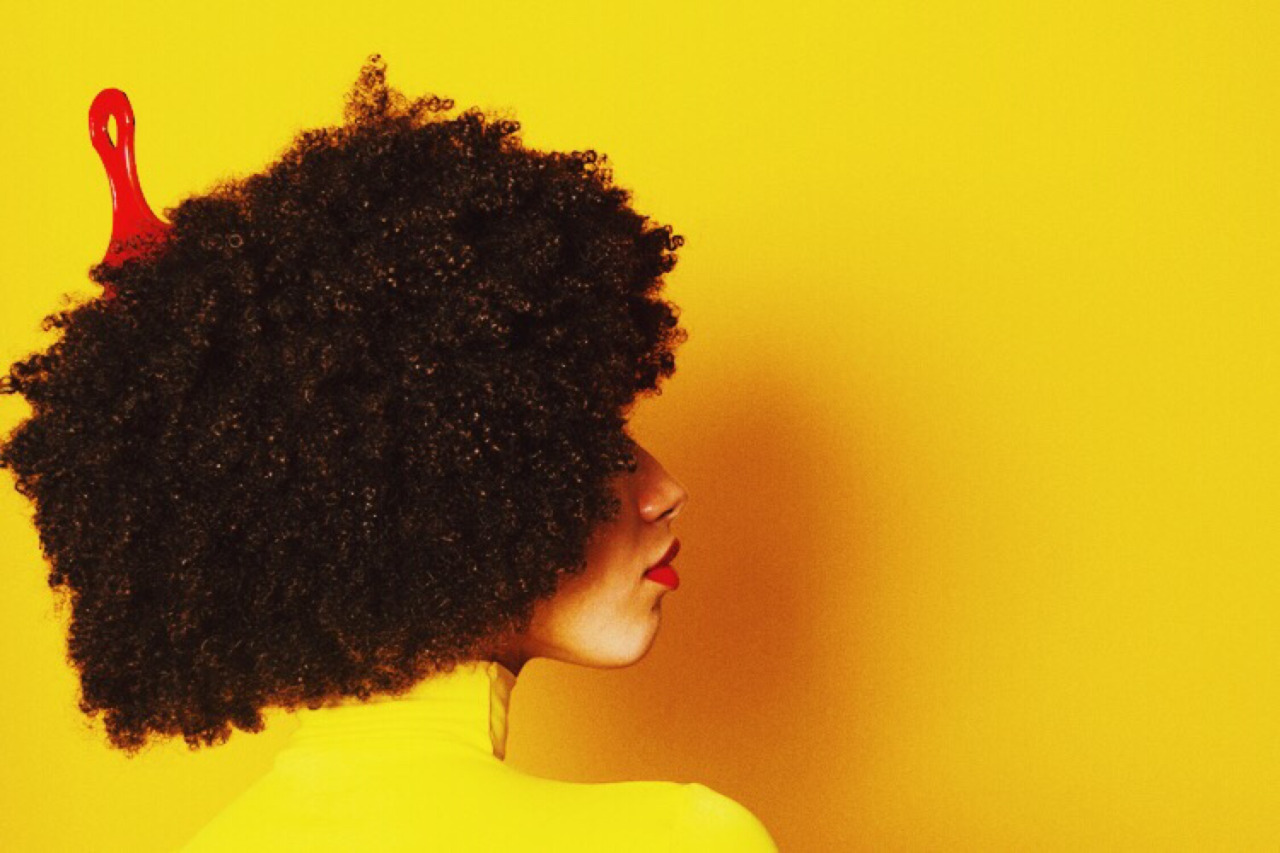 The controversy surrounding black hair is nothing new. The practice of taming black hair has been going strong for centuries, fueled by heat, cream, and iron, an empire that touts smooth, silky, straight hair like a proud banner and whose foundation is rooted deep in the perpetuation of Eurocentric beauty standards. For decades black women have been plied with temporary remedies for the problem of curly hair, but in the 1900s, with the advent of perms and chemical relaxants–and more recently, the popularity of weaves–permanently straightened hair, or at least the illusion of it, became a dangerous reality.
Even outside a stylist's chair, natural black hair is beaten down. Most mainstream hair care lines operate without women of color in mind: their curly hair-oriented product lines target "frizz" and contain relaxants intended to "control" unruly hair and they model these results almost exclusively on white women whose curls look like they've come straight from a stylist's curling iron. The products for women of color are oftentimes secreted away in the "ethnic hair" section of beauty products, if at all.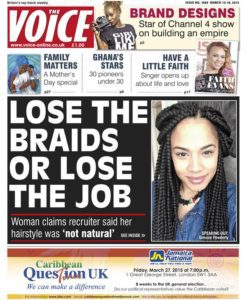 The push for black hair to conform to Eurocentric standards has gone further than salons. Natural hair is frequently deemed unprofessional, and is discouraged in favor of more acceptable—read: straightened—hairstyles. In 2013, an Ohio school attempted to ban students from wearing Afro puffs and braids. The school later clarified that they had meant the policy to apply to their black male students, whose hairstyles apparently conflicted with the "well-groomed" appearance the school administration wanted them to have—as though that was somehow less insulting, problematic, and deeply troubling. Similarly, and on a more widespread level, the U.S. Army updated appearance-related policy that either limited or banned historically black hairstyles such as dreadlocks, twists, braids, and cornrows. These are only a few well-publicized instances of an insidious problem: not only has the mindset of natural black hair being unprofessional, unclean, and frequently unattractive become widespread, but it has also become so acceptable to discriminate against natural hair that people in positions of power feel entitled to take measures to enforce their own perceptions.
The chemicals, the irons, the dearth of hair care products made specifically for black hair; the glamorization of straight hair; the bans against natural black hair that affect black people of all ages and occupations; these are all strikes against the natural and organic features of the black body, and they all send one strong message: your hair is wrong. Fix it.
With the natural hair movement, black women—and men—are fighting back.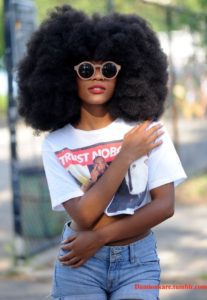 This movement is a relatively new one, having become popularized in the mid-2000s, but lately it's been picking up steam. It's becoming prominent on the social media picture-sharing tool, Instagram. Accounts like myhaircrush, curlsunderstood, and love_your_natural spotlight black women with natural hair, share tips on how to go natural and how to care for your natural hair, and encourage other women to do so. Magazines are beginning to recognize black women with natural hair as being as beautiful and fashionable as they always have been, and, even just walking down the street, you can see more and more women walking around with their heads held high and crowned with natural hair. And although most of the focus of the natural hair movement has been on women, it has been pushed forward by black men as well; more and more black men are forgoing short-shaved styles and brushed waves for curls and braids and dreads, proudly rocking the "nappy" hair that has for so long been looked down on as unattractive.
Want more tangible proof of both the effects and the progress of the natural hair movement? Let's check numbers. Sales of hair relaxers dropped from $206 million in 2008 to $152 million in 2013, and then again to $131.8 million in 2014, and are predicted to continue to drop in the future. In contrast, sales of hair care products for black women have reached a stunning $774 million as recently as 2014—almost six times that of relaxers. The numbers make clear what attitudes are showing: that natural hair is not just a fleeting fad.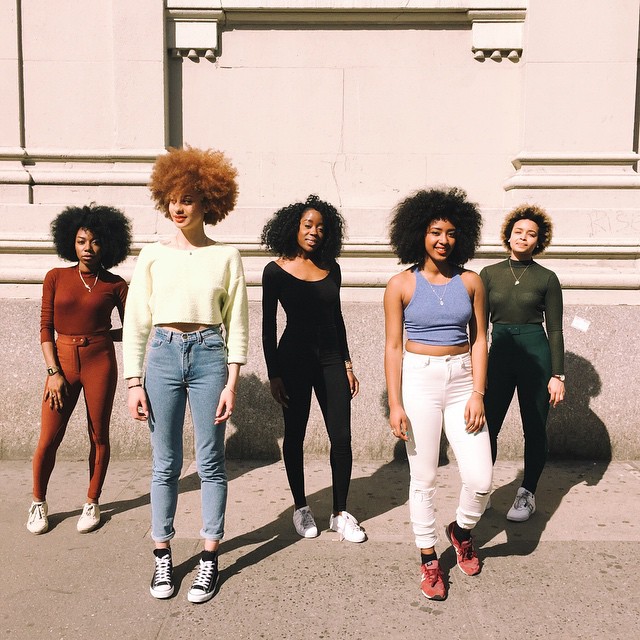 It's important to recognize this movement for what it really is. It is pride. It is reclamation. It is self-love. In a world where being black has become such a controversial issue that even just the way our hair grows is politicized and regulated, the natural hair movement has allowed black people to recognize and celebrate their features and the features of others like them as beautiful, as acceptable, as right. The natural movement refutes the message of conformity that society preaches to black people, instead it sends a message of self-acceptance and solidarity that can make a world of difference to a people who have often been told that the way they look is, for reasons unfounded and unknown, wrong. Black beauty, black pride, black self-acceptance—these things are growing, and like the natural hair movement, they are not trends. They are signs of a revolution of self-love and they are here to stay.
By Femi Sobowale
Edited by Victoria Krute
Layout Design by Renita Singleton