October 30th is National Publicist Day. It's a little known fact that Black Women in Public Relations make the world go round. They can be found behind the scenes of everything from the viral social media Popeye's sandwich debacle to the McDonald's-Travis Scott partnership all the way to Presidential campaigns. Clearly Black Women in PR do not come to play but somehow their impact is always downplayed.
According to the Bureau of Labor Statistics' 2019 report, women hold nearly 70% of all PR jobs, only 8.7% of those roles are held by African Americans. PR professionals are used to being in the background working night and day to propel their clients to the top, gaining visibility for brands, and creating groundbreaking partnerships. It seems almost negligent to let National Publicist Day go by without giving Black Women in PR that are changing the game one client at a time their props.
Shauna Lamore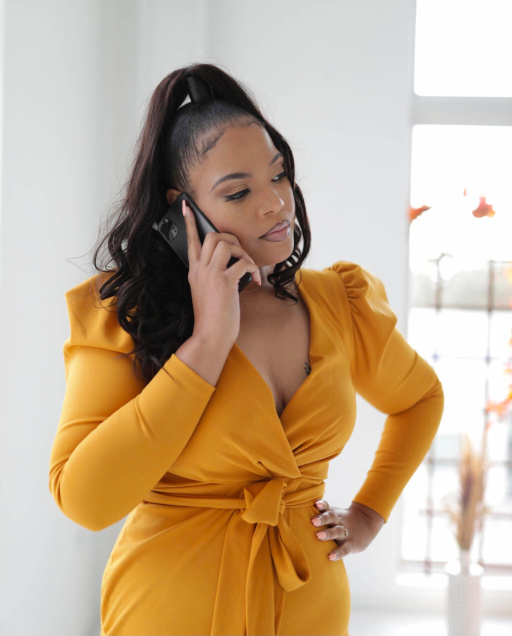 Shauna L is the founder and lead publicist at Lamore Lifestyle Public Relations. She went from a one woman show to a full team and now oversees the day to day operations of the firm. She has had clients featured in Cosmopolitan, Essence, Forbes, Entrepreneur, Black Enterprise and hundreds of other media platforms. She's also been able to partner clients with Nordstrom, Sally Beauty and other major retailers. Her work in the public relations industry has landed her with nominations at the Black Media Honors and she's currently a finalist for Publicist of the Year at the Cosign Magazine awards. Her tag line is "although a boutique firm, we don't play small" Outside of the office Shauna is a travel lover and mother of twin daughters.
Michelle Mackel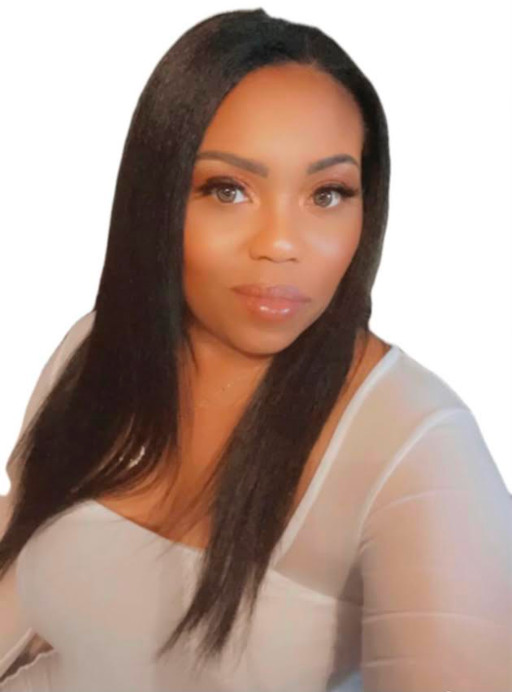 Oklahoma native and founder of PlugStar Entertainment, Michelle Mackel, represents some of the most talented music artists, actors, authors, influencers, and other professionals across many industries. A professional expert at pitching and forging relationships, Michelle has a proven track record of "plugging" her clients into opportunities that get them in front of wider target audiences. Her personal experience in the entertainment industry has taught her that success is difficult without an organized team behind you. You need someone who will provide guidance, publicity, and support for your brand development so it can be seen by a broader fan base.
Formally a club owner and producer of live concerts, her knowledge of connecting people, establishing partnerships, and awakening opportunities for those looking into making their dreams come true is one of significance. She is a professional who knows how to bring people together and create unforgettable media experiences.
A veteran of the United States Army, Michelle knows the value of teamwork and camaraderie, which became the ideals on which PlugStar's foundation is built. Michelle is committed to the importance of setting goals and pursuing dreams – even when they are not hers.
Jeniro (Jennifer)
Jeniro, also known as Jennifer, is a publicist specializing in small business, beauty, and tech public relations. Jeniro focuses on media relations and placements for small to medium-sized businesses on a local and national level. In addition to her agency, she is the staff publicist for the AFRIMMA awards, which is the biggest award show in the diaspora, where she aids in the communication strategy to showcase, honor, and recognize the best international African talent making waves in the industry.
Jeniro received a double Master's degree in business and communications in 2018 to further her entrepreneurial skillset. She is the senior publicist of The Jeniro Agency; which was created to give minority businesses, brands, and talent the opportunity to amplify their voices. When she is not positioning clients for media success, she curates events for business owners and entrepreneurs to scale, grow, and amplify their brands.
Jeniro is a connector, a collaborator, and a leader in her field. Nigerian-American born and fueled by her roots and culture, Jeniro is building a legacy for the culture.
Brittany Miller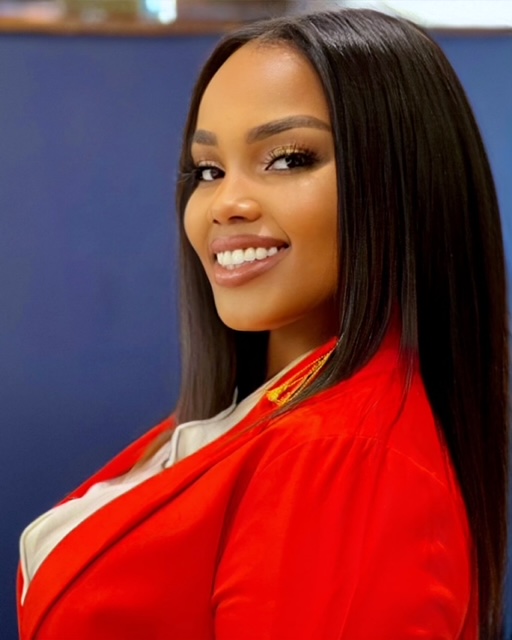 Brittany Miller is the Owner and CEO of Brittany Miller Brand PR Firm, housing a team of trained Publicists, Affiliates and Interns; serving primarily independently-owned brands, small businesses, corporate companies and celebrity clients! Brittany Miller is a dedicated wife, mother, entrepreneur, journalist, graphic designer, consultant, creative director, ghost writer and more! She is very well-connected and seen unanimously as a natural visionary, strategist and brand architect that aims to maximize quality and exposure for business concepts and related projects.
Brittany has mastered the art of birthing opportunities for clients through avenues such as campaigning, collaboration and relationship capital, especially when it comes to Public Relations and Branding. She has created a one-stop-shop model for businesses to soar and accelerate in whatever it is that they do! She has managed to provide almost every business service needed for prosperous owners, with the exception of law and photography, which she has preferred vendors and partners that are affiliated with her company.
Brittany advocates for purpose-driven initiatives, as she knows first hand what is required for building credibility and withstanding the storms. She quit her job back in 2013 and has never clocked in anywhere else since. She has built her network and platform organically, to be an extremely valuable asset to her clients and affiliates. She and her team aim for excellence, building a great rapport with supporters through elite networking and personable, direct to client services.
Tammy Reese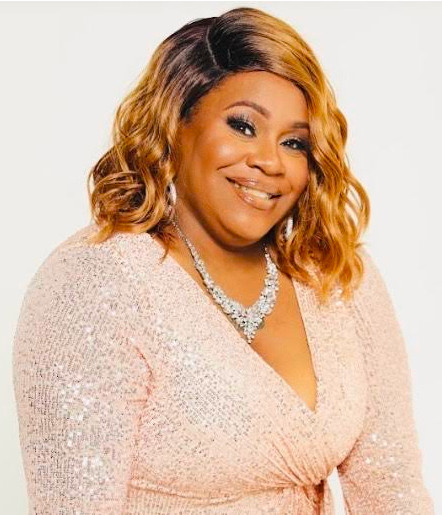 Tammy Reese is an award-winning multimedia journalist with 24 years of experience in the media industry. Her multi-talented background includes writing, public relations, entertainment, and more. She is the Owner of Visionary Minds Public Relations and Media, COO of BIZBoost Media & Publications, and Publisher of BIZBoost Magazine.
Tammy also is a blogger & podcast co-host for New York Women in Film and Television, as well as an editorial writer for a host of digital media publications. She is a new member of For(bes) the Culture.
Over the course of Tammy's career, as a celebrity interviewer and a veteran in the media industry she has interviewed Neyo, Nelly, Geena Davis, Laurence Fishburne, Carmen Electra, Tom Arnold, Donell Jones, Meagan Good, Omar Epps, Giancarlo Esposito, Leon, Sheryl Lee Ralph, Joseph Sikora (Tommy-Starz "Power"), Danielle Mone Truitt (star Of "Law & Order Organized Crime"), Theo Rossi, Tonya Pinkins, Patina Miller, Naomi Grossman (American Horror Story), Amber Riley, Raven Goodwin, Janet Hubert, B Scott, Keith Robinson, Jackie Long, Ginuwine, RL, Carl Anthony Payne, Kyle Massey, Michole Briana White, Courtney Kemp, Matt Cedeño, Brely Evans, Christopher "Play" Martin, Mystikal, Serayah, Slim and Mike of R&B Group 112, and many many more!
She has covered tons of industry events and conferences as press for the Oscars, Sundance Film Festival, Tribeca Film Festival, Black Media Honors, Urban One Honors, Black Music Honors, HBO/Cinemax Urban Action Showcase Expo, NJ Horror Con, NYC Hip Hop Film Festival, Harriet Tubman Freedom Music Festival, TV One, Lifetime, BET, Lionsgate, The Roku Channel, Shudder, Apple TV Plus, Prime Video, and HBO Max, to name a few. Tammy has a major passion for spreading awareness on social issues through entertainment and media. Her purpose in life is to be a storyteller and not only tell her stories, but also the stories of others too. She truly loves to help elevate businesses, brands, and voices through the multimedia field.