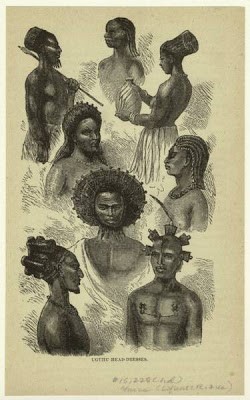 Across the globe, people use their hair as a method of artistic expression. For black women especially, hair represents our crowning glory. Historically, in early African civilizations, hairstyles told the story of an individual's family background, tribe, social status, marital status, religion, and wealth. Understanding hair as an identifier in ancient civilizations offers an explanation for the relationship between hair and identity. Women often manipulated hairstyles in order to either attract or repel men depending on their courting status. In the Wolof culture of Senegal, young women shaved a part of their heads to indicate that they were not courting. In other cases, a particular hairstyle communicated a specific ethnic identity. An example of this would be the Karamo people of Nigeria who were known to have the majority of their head shaved except for a tuft of hair left on the top. Community leaders also communicated their status and importance with elaborate hairstyles, which were sometimes adorned with hats or headpieces such as cowries, beads, pearl buttons, medals, pieces of silver, amber balls, metal rings, pins of wood, bone, or ivory enhanced hairstyles or "coiffures." These ornaments elevated the styles to another level, and reflected their rank and importance in society.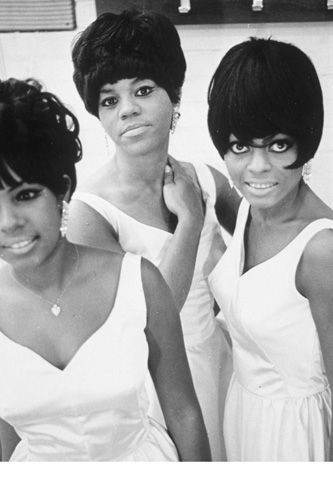 According to anthropologists, the "long hair don't care" mantra, which has often reflected societal beauty standards and colorism, existed in pr-colonial African civilizations as well. Anthropologist Sylvia Boone details that a woman's long thick hair portrayed the "life force, the multiplying power of profusion, prosperity, a 'green thumb' for bountiful farms and many healthy children." Braided styles were also popular as they indicated tidiness and cleanliness, while ornaments like beads and cowrie shells luxuriously garnished the hair. Hair was viewed as the most elevated point of your body, which translated to its divinity in spiritual terms. African people believed that messages could be passed through individual strands of hair. Due to the relationship between hair and divinity, hairdressers often held esteemed positions in society.  When hair was unkempt or unstyled, headscarves and head wraps were worn to maintain the aesthetic and covet the "unruly hair." With braided styles and headscarves as the standard of beauty, women refrained from straightening their hair, as curly or nappy hair was the societal norm.
When the Atlantic Slave Trade hit Africa, the African standard of beauty began to transform to reflect that of the European societies. Comparing them to animals, European slave masters described African hair as "woolly," which altogether gave it a negative connotation. Slaves with looser curl patterns and lighter skin, or a more outwardly Caucasian appearance were favored over those with more pronounced African features. In 1845, the French created the hot or pressing comb. Yes, I'm talking about the metal comb that your mother used to heat on the stove and use to straighten those edges. While this comb was made to temporarily straighten black hair to mimic Caucasian hair, the invention of the relaxer  permanently straightened hair. In the 1960s, Motown popularized the relaxer, as many famous singers and performers donned relaxed hairstyles and wigs. In 1966, model, Pat Evans, dared to shave her head, which defied the historic beauty standard of long thick tresses. With several important figures appearing on magazines with relaxed hair, including Beverly Johnson in 1974, the relaxed trend lased for decades. While many black stars rocked their relaxed hair and claimed to be proved of their blackness, relaxed hair in itself, due to its historic context, in many ways represented the self-hate that took root in slavery and colonialism. Nevertheless, natural hair made a comeback in the 1970s with the debut of the afro during the Black Power Movement. After years, of mimicking Caucasian features, the afro represented a bold statement of one's afro-centric identity.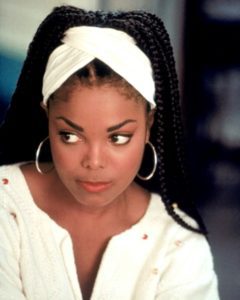 Following the Afro trend, came the jheri curl trend, which was another form of hair relaxing that loosened the African kink. Despite these trends towards returning to afro-centric hair styling, relaxed hair remained a popular and common method of "dealing" with African American hair. In 1993, with the release of Poetic Justice, starring Janet Jackson sporting long thick braids down her back, the poetic justice braid trend began. Throughout the 90's, women drawing inspiration from Jackson's appearance in the movie styled their hair in long braids with extensions. With the return of braids came a reexamination of Afrocentric hairstyling. Artists like Erykah Badu and Lauryn Hill reinforced this upcoming trend with their constant appearances in braided styles, Afros, locs, and even head wraps. On the other hand, other artists like Lil' Kim and Beyoncé sported weaves and wigs that mimicked Caucasian grain hair.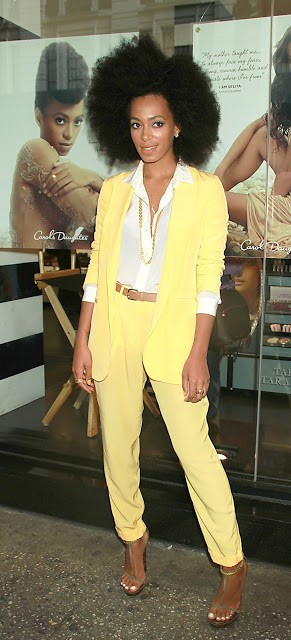 The early 2000s marked the start of the natural hair movement, which still remains in full effect today. Tired of the damage and pain caused by relaxers, women traded in the "crème n crack" for their natural coils. Stars like Tracee Ellis Ross supported this movement by rocking their natural hair in their TV shows and on social media. In the mid 2000s, 'naturlistas' took over Youtube providing tutorials for women looking to "go natural." Several curl typing systems emerged to aid women in discovering the proper hair care routine for their particular texture. In 2009, Chris Rock produced the movie "Good Hair" which opened up a much-needed conversation breaking down societal norms for "good hair." Rock addressed the tendency for society to classify hair with looser coils as "good hair" and hair with tight kinks as undesirable or unattractive. Today, the influx of black women wearing their natural hair has somewhat broken down the walls of these stereotypes and redefined black beauty as one entwined with natural hairstyles. Now, black women celebrate their African heritage by rocking braided styles and their natural kinks  shamelessly. Part of the magic of being a black woman is the versatility with which we style our hair on a very frequent basis. From weaves to wigs, to braided extensions, to natural naps, black women carry magic in their hair. As we nurture our hair like that of a seed in order to yield the harvest of length and beauty, our hair represents our voices.
By Krystal Egbuchulam
Proofread by Victoria Krute
Sources:
http://kwekudee-tripdownmemorylane.blogspot.com/2012/09/hairstyles-in-african-culture.html
http://www.refinery29.com/black-hair-history#slide-4
http://thirstyroots.com/black-hair-history/discovering-our-roots-do-i-hate-my-hair
http://theawkwardbutterfli.blogspot.com/2013/05
https://www.soulhead.com/2013/01/11/destinys-child-releasing-new-album-song-nuclear/