Jill Scott performed at the Grey Goose Presents The Jill Scott Experience Pre-BET Awards Party at Siren Studios yesterday (June 24, 2011) in Hollywood, California and is she is on FIRE!  Her new CD is sizzling and the new Jill Scott is hotter than ever.
Jill is on the cover of Billboard this week and will be  heating up crowds across the U.S. this summer.
While everyone seems to be transfixed on Jill's new svelte shape, I am still enamored with her beauty—natural and glam.  What a face!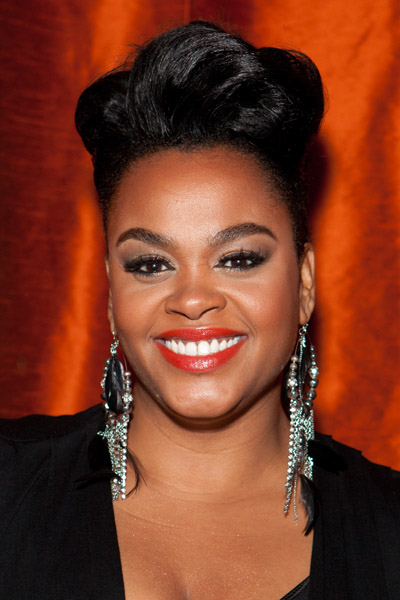 On the Billboard cover Jill could pass for supermodel and in these photos from the Pre-BET Awards Party she is nothing less than head to toe FINE! Â (Okay, I'm giving my age away. Â That is the ultimate expression of "Woman you look goooood from my day!)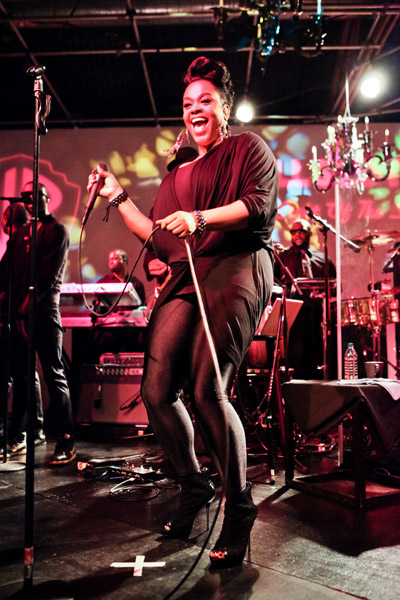 The updo that Jill is rocking showcases her newly chiseled figure from the top down. Â I last saw Jill in 2010 when I was doing makeup backstage for Maxwell, and she was looking divine then.
When it comes to makeup, it takes a spectacular face with an unbelievably beautiful set of features to pull off a strong lip paired with a strong eye, but Jill manages to look like she just woke up this glamourous.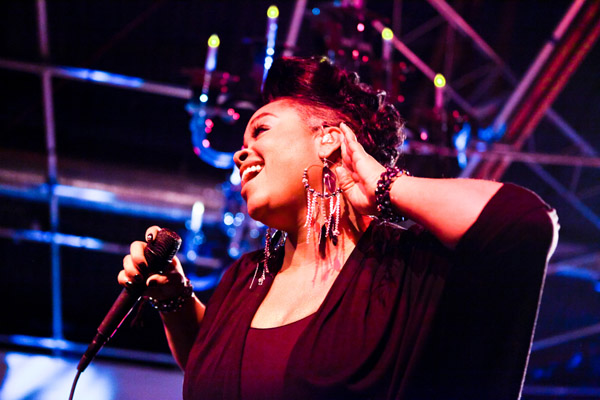 There is so much that is RIGHT about Jill's makeup that I don't even know where to begin, but I'm going to try.
1. Even Skin
You cannot go wrong with wearing a foundation, powder, tinted moisturizer, bronzer or some type product that "finishes" your skin—giving it that flawless appearance.
Foundation: Too Faced Amazing Face Oil Free Close-up Coverage Foundation $36
Concealer: Fusion Beauty IllumiCover Line Smoothing Luminous Concealer $36
Bronzer: Tarte Mineral Powder Bronzer $29
Blush: IMAN Blushing Duo in Allure $10.99
2. Â Define Eyes
Groom brows and work neutral browns into crease for a mellow smoky eyes. Â Lots of liner and lashes finish the look.
Brows enhancer: Anastasia Tinted Brow Gel $21
Eyeshadow: L'Oreal HiP Studio Secrets Crystal Eyeshadow $7.99
Mascara: CoverGirl LashBlast Fusion Mascara $8.99
Eyeliner: Sue Devitt Eye Intensifier Pencil in Pointe Noire $22
3. Â Play up Lips
Right in line with the Summer Trends, Jill is wearing a creamy crimson lipstick with an orange twist.
Lipstick: Â Nyx Round Lipstick in Eros $4
By Tracey Brown