"Once you have identified what makes you happy, don't be afraid to pursue it as a career. You owe it to yourself to put in the work to make your dreams a reality."

Cheerona Hamilton
Imagine working to achieve that one job that has always been a dream. Then suddenly, a few series of events change that perspective. That is what Cheerona Hamilton experienced, turning a life-long passion into a career. Born to travel, Hamilton would make the open skies her office by becoming a flight attendant, creating an avenue to see and explore new places. Working through the onset of the pandemic sparked a new adventure – becoming the creator of Gallivant Style. The online boutique offers a variety of apparel from jumpsuits to kimonos and accessories. Hamilton's story shows how a leap of faith and following one's heart can lead anyone to pursue dreams and passions. We sat down with this bronze beauty to learn more about her journey.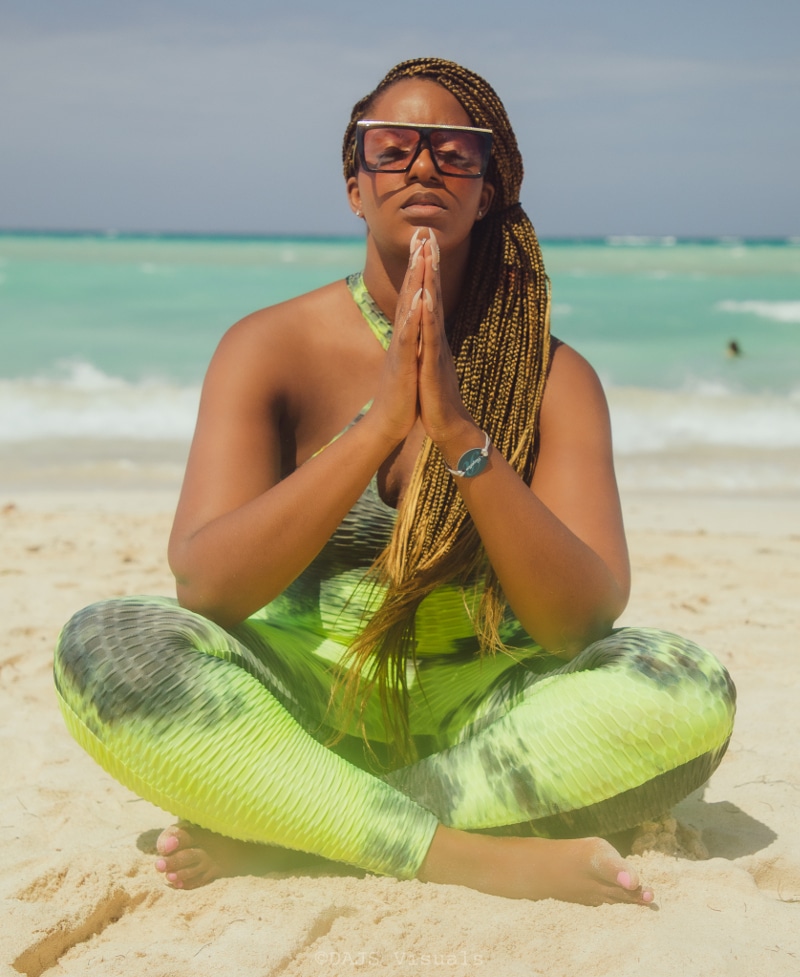 Originally from New York, Hamilton never had plans of leaving The Big Apple. She always had dreams of working at a major accounting firm and set out to pursue that. After graduating from Mount Saint Mary College, she landed a role in the finance industry. Hamilton was on her way, envisioning her future while underwriting at an insurance company. She loved it, but what she jokingly calls a "quarter life crisis" would set her on a completely different path.
"I began to realize that although the path I was pursuing was safe and practical, it would not bring me long-term happiness," said Hamilton. "Once I had that revelation, I took some time away to decide what it was that I wanted out of life moving forward. I started to think about the things that I enjoyed."
It was on a trip to celebrate her 25th birthday that she decided to leave that dream job behind to travel the world for a living.
"I didn't know how I was going to do it, but from that point on, the power of manifestation took over my life."
Hamilton admits that she does not even remember applying for the flight attendant position. She was called in for a group interview and landed the role on her first try. The leap of faith did not come without consequences, however. "I had to leave everything behind to go to training. I knew that failure was not an option for me because I had nothing to return to if I did. The most difficult part of the transition was having to shift my mindset." She had to take a pay cut, but it would pay off in other ways.
"In a lot of ways, I can see how God was preparing me to have this career all throughout my life. When I was in the corporate world, I realized that my smile lit up brighter when I talked about the best places to vacation and dine. It clicked for me. I knew that I had to pursue that passion."
Working in the travel industry over the last year and a half has booked Hamilton a ticket to destinations all over the country including Nashville and quaint cities throughout the midwest. She has also had the opportunity to grab her passport and reap the benefits of working in the skies. While Paris, Amsterdam and Bali are still on her list, Hamilton has been able to frequent her family home of Jamaica. Mexico has quickly become a favorite vacation spot in her free time, which she has less of now that she has started pursuing a new passion, Gallivant Style.
"It's travel, it's leisure, all the things that bring wanderlusters pleasure."
The "professional fashionista" as they called her in the corporate world was always snagging the best deals and styling without burning a hole in her wallet. She remembers sitting in her cubicle and dreaming about owning a clothing store. It was not until two years later that the idea creeped back up. With airline work slowed due to the pandemic, she thought it would be an excellent venture to explore to fill time. While many businesses were struggling to survive the pandemic, Hamilton moved forward, launching the online boutique in the summer of 2020.
"When you say Gallivant, it paints a picture of elegance and the definition perfectly describes the type of woman that we cater to. She is a pleasure seeker, and traveler who enjoys the finer things in life."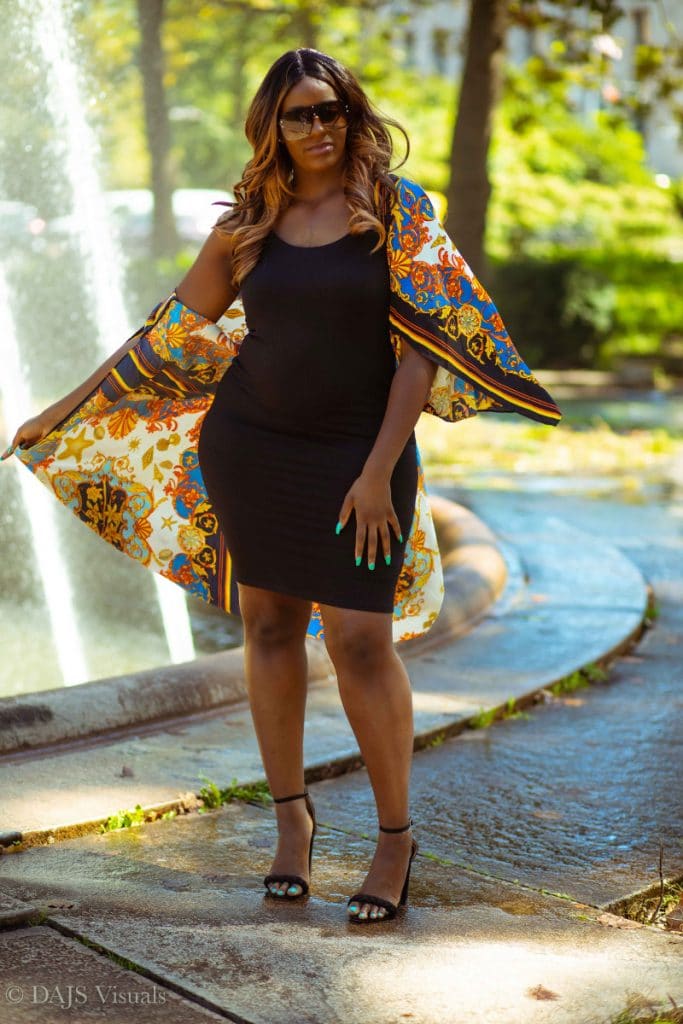 Wondering what Gallivant Style has to offer? Hamilton explains it is more than just a boutique. It is an experience. All items are specially curated by the team, keeping in mind the special occasions they will be purchased for and the memories that will be created while in them. On the site, shoppers will find everything from one-of-a-kind attire for vacations, to classy pieces for a night on the town to items for everyday comfort wear, perfect as more shoppers are spending time at home.  As a woman who has had her own troubles finding clothes to fit her shape, Hamilton explains, "While we are inclusive of all body types, one of my pain points as a consumer that I aim to address with Gallivant Style, is the need for attractive clothing for tall and curvy women."
"When you are doing what you love, joy just radiates off of you."
We asked Hamilton how these last few years have changed her. "This journey has been a complete walk of faith from the moment I hit send on the email resigning from my corporate job," she admits. "This has been one of the most challenging years of my life, but still one of the best in terms of growth. There are some hard days being a flight attendant and entrepreneur, but the really great days more than make up for it."
"My complete and total faith in God has also made a difference," she continued. "During talks of furloughs and downsizing throughout the industry, I never feared because I believed that God would work everything out for my good as he has proven before. I'm still standing so there is a lot to be said for that."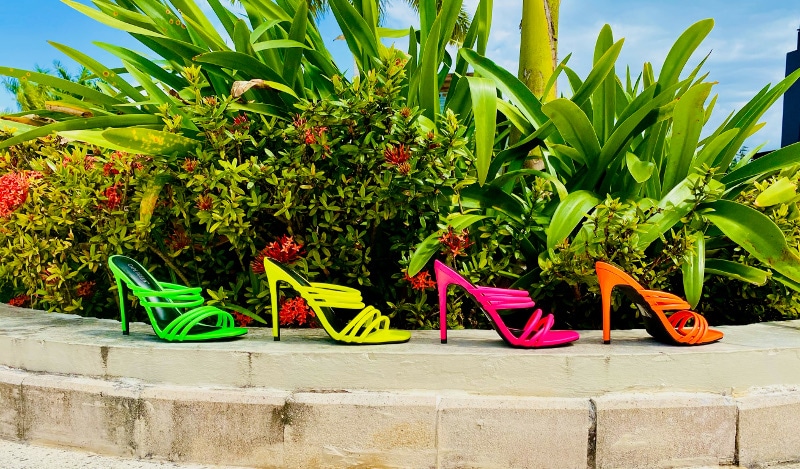 What does the future hold for Hamilton? For Gallivant Style, we could see anything from an expansion to include selections for the entire family to merchandise beyond clothing. She is also working on her YouTube channel, JourneyWithCheer, which is dedicated to sharing her adventures as a flight attendant.
We will be keeping an eye out on what's next for this Bronze Beauty, but for now, you can follow her journey around the world on Instagram at @gallivantstyle and shop the Gallivant Style collection at www.gallivantstyle.com.