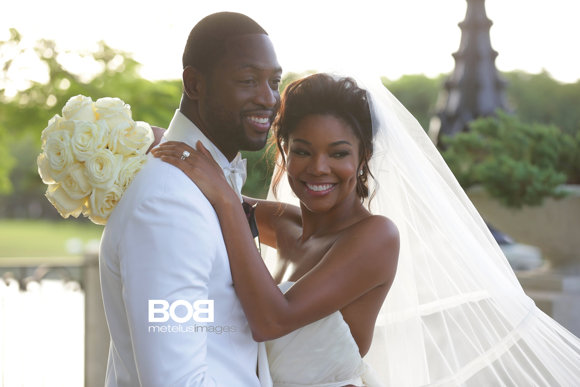 This past Labor Day weekend Gabrielle Union finally tied the knot with Miami Heat basketball star Dwyane Wade. Wade proposed to Gabrielle last December with an 8.5 carat engagement ring in Miami. The couple wed on Saturday at the Chateau Artisan castle, where the wedding was a black-and-white themed affair. The "Being Mary Jane" star looked spectacular in a white gown designed by Dennis Basso.
On Instagram Gabrielle gave Dennis this special thank you,
"Thank you thank you thank you @DennisBasso for helping me design THE most perfect gowns for the most special night of my life… So grateful… So happy."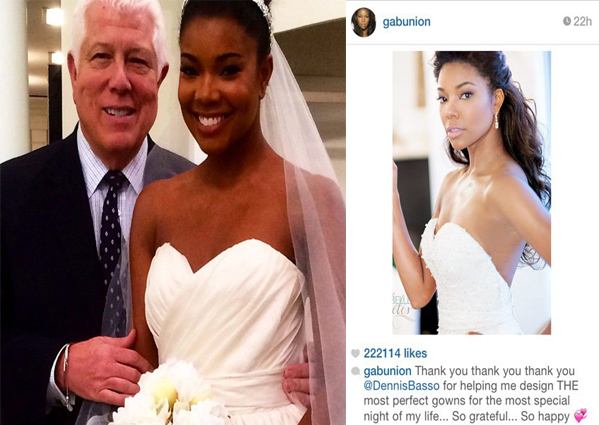 Gabrielle took to Instagram and posted pictures of the relaxing weekend by saying, "Happy… Got my Luther playin… There's a #BeingMaryJane marathon on #BET, my #nebraska #huskers play today… All my loved ones are in town… Today is a good day… I must say I'm feeling blessed and humbled and just freakin happy… Let's go!!! #thewadeunion."
The wedding had about 175 to 200 guests and the reception had around 250 to 275 people. Celebrity guests included Chris Bosh and his wife Adrienne, Carmelo Anthony and his wife LaLa, the Portland Trail Blazers' Dorell Wright and wife Mia, and many more.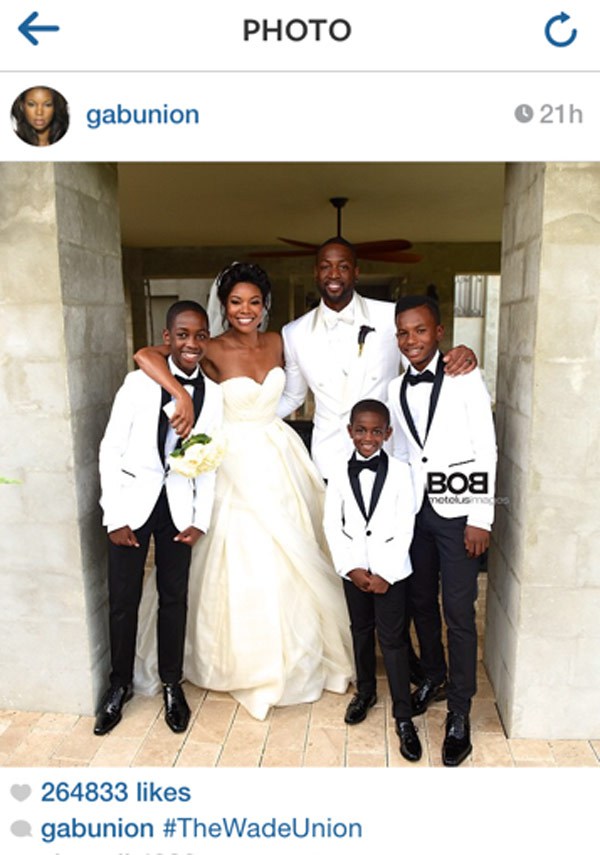 by Elizabeth Tawose