Last weekend, Fyli, a female founders mastermind with a focus on creating an ecosystem of support for leaders, brought together a diverse group of community activists, next-gen impact experts, creatives, and entrepreneurs for an event titled #YouBelong, to celebrate diversity and inclusion, while rebuilding culture and reframing new mindsets in the Hamptons. The Fyli community of female entrepreneurs was given access to leaders from world-renowned businesses, angel investors, venture capital funds, and family offices.
Along with Nova Impact approximately 200 attendees were given the opportunity to share their unique perspectives and to form new friendships and partnerships while breaking the stereotype of a traditional high-profile Hamptons event by transitioning to a new world of distribution and diversity.
"Our goal was to bring a diverse event to the Hamptons as it is known as a 'privileged' location and make sure there was ample representation between cultures, ages, and industries," said co-founder of Fyli, Jaclynn Brennan.
The event kicked off with a guided meditation by Donna D'Cruz, followed by the "Great Awakening Panel" made up of strong, empowered women focused on how to support other under-represented founders. The moderators, Olivia Dell, Co-founder of NOVA Impact, Venture Capital Investor and Chelsea Toler, Co-founder of NOVA Impact led the panel discussion around mentorship, tips, and tricks on how to inspire other trailblazers and what challenges and fears they have faced in the workforce.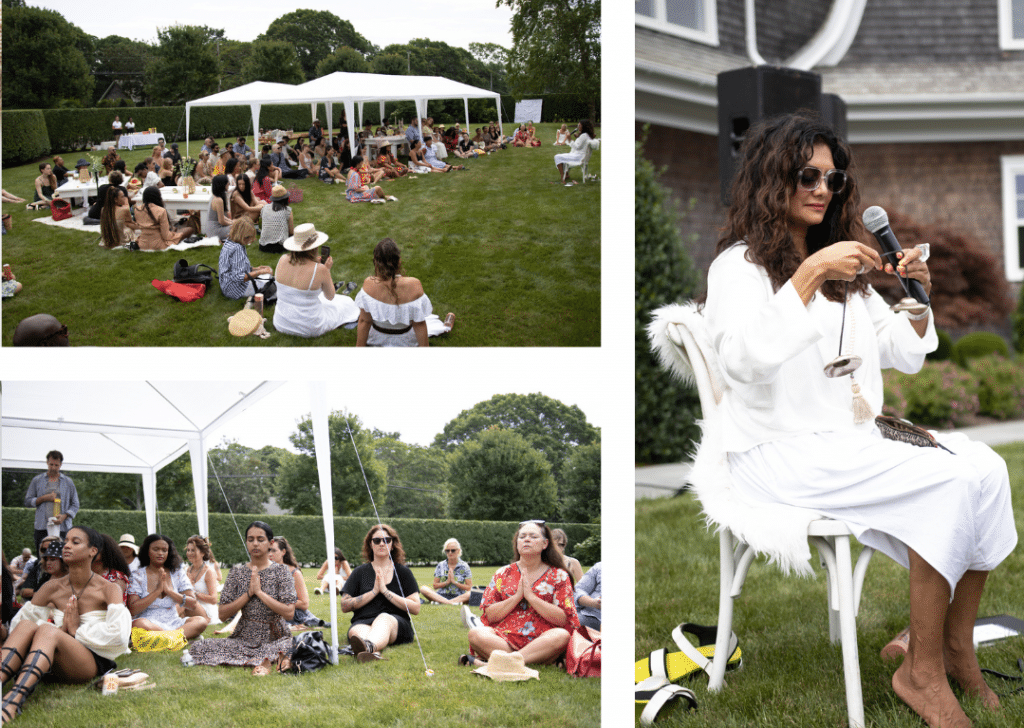 "As a woman in the investment space, I'm passionate about demystifying what it means to find agency in investment and beyond. We structured the event and our panel to focus on understanding how these incredible leaders in business, who happen to be female, found an agency and what they're doing to ensure that the path to leadership remains clear for future generations. We know that the infrastructure of society has perpetuated an unjust distribution of agency and will continue to highlight outliers paving the way to a more equitable and sustainable future," said Olivia Dell.
The panel included Netta Jenkins, Co-Founder, Dipper & VP Global Inclusion, Unqork, Nadya Okamoto, Founder of August and PERIOD, Kimberly Hatchett, Executive Director, Private Wealth Advisor, and Morgan Stanley, Private Wealth Management.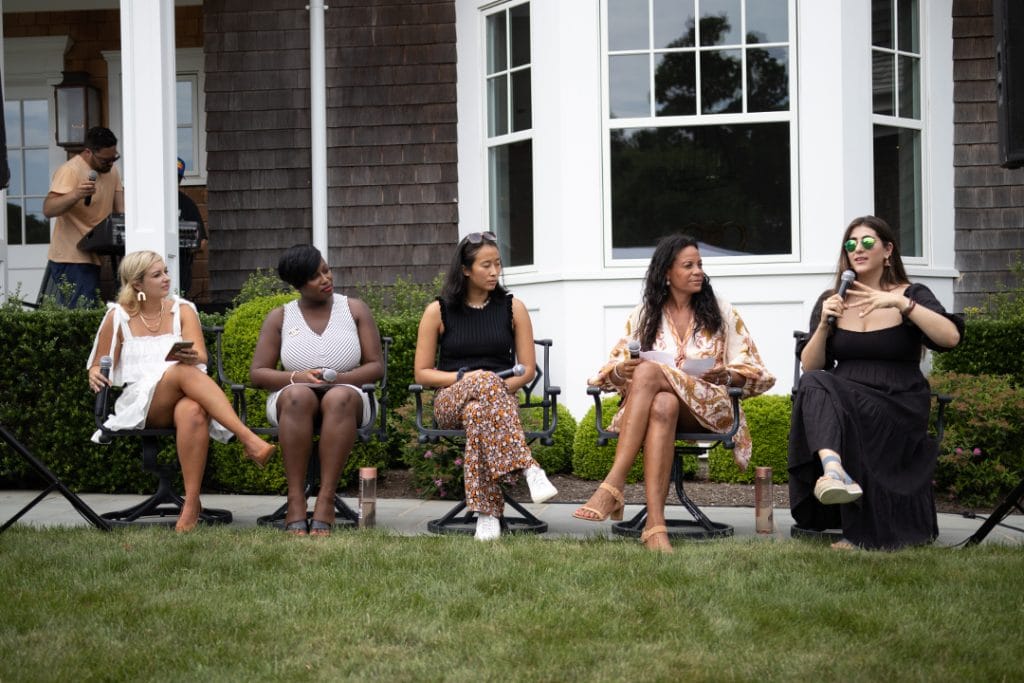 "This was such a beautiful and inspiring event to join — especially as my first in-person panel since the global pandemic. The last year has been one of so much overdue cultural reckoning with the need for further diversity and inclusion in all industries, and we've all been thrust into our own journeys of un-learning and learning," said Nadya Okamoto, Co-Founder of August and panelist. "We often talk about how we can create a more thoughtful future of women's leadership and empowered young women, and being on this panel and at the event felt like a real step and experience of that future."
The panelists shared deeply personal stories about how they overcame their own challenges and struggles, how they experienced hate and prejudice in their own personal/professional lives and how they reframe those experiences to fuel their careers and advocate for others.
"I look around this event and see such a diverse crowd in the Hamptons. It is my responsibility to press that elevator button to see more people that look like me sit with me in the workplace and have a voice in this world," said Kimberly Hatchett.