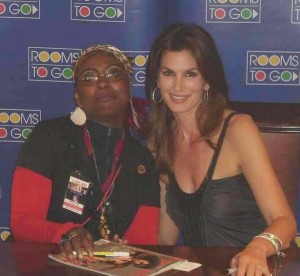 She's a fur designer. A wardrobe stylist. A fashion entertainment editor. Ayodele Shittu (aka Ayo) is a woman of many talents. She has styled entertainment artists and her work has been featured in international high fashion magazines. Ayo is also one of the few Black designers to have her designs recognized for New York Fashion Week. Bronze Magazine talks intimately with the talented designer about her creative vision for dramatic style:
BRONZEMAGONLINE: When did you know you wanted to design clothing?
AYO: I've always wanted something to do with fashion, since I was ten.   My credentials include cutting up old clothing and sewing on different pieces to make the finished imitation look like the designs you would see on Cindy Crawford back in the 90's.  Clothing on famous people always inspired me.  It was so ironic getting to meet with her in person while working for Uzuri Magazine.
 BRONZEMAGAZONLINE: Tell us about your love for designing fur pieces.
AYO: Fur is a hard material to work with, yet so rewarding when you can see the finished masterpiece.  It is a shame that there is so much controversy over using it.  Eskimo and Alaskan Natives must use fur to keep warm in severe temperatures, and for centuries it was  a primary source of clothing around the world.  I have recently finished a collection entitled "Native Fur" honoring the Athabascan Native people.  Fur, as long as it is obtained lawfully and morally, is a beautiful material to use in high fashion design.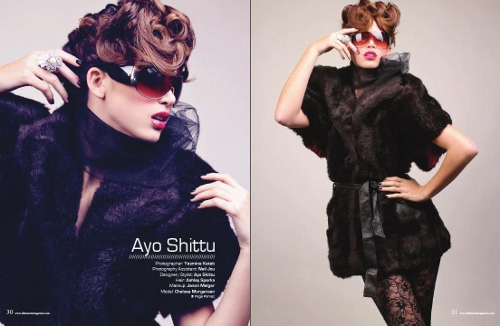 BRONZEMAGONLINE: What inspires the creativity in your designs?
AYO: It's best to stay original by playing with your own creativity. I don't really sketch any designs out on paper before sewing.  You have to let the materials and fabrics speak to each other.   Sometimes you may have some items sitting next to each other…….then an idea pops in your mind!  Next thing you know, you're mending patterns on your  machine.  They tell you what they want to be.   It's a natural high!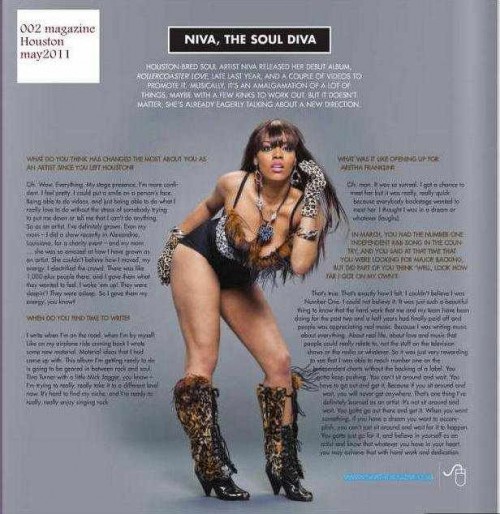 BRONZEMAGONLINE: As one of few Black designers to have your designs recognized for NYFW, what was the process for arriving at such an accomplishment?
AYO: You really have to use every type of media outlet to expose your work.  Media has changed so much and it is so important to take advantage of what's available to you.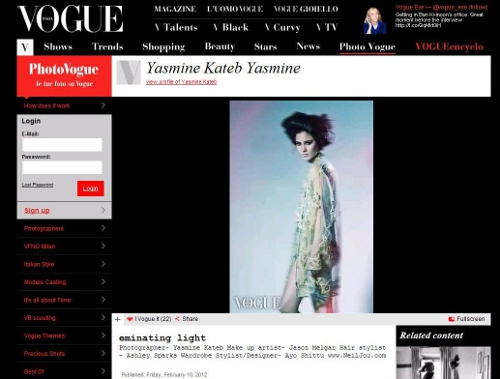 BRONZEMAGONLINE: How has your line UrbanChic  by Ayo sparked a movement and who are your main clients for your designs?
AYO: UrbanChic by Ayo designs premiered in Brooklyn,NewYork on a very dear client of mine- (songstress ) Niva the Soul Diva back in 2010.  She wears my designs in her ongoing concerts and fashion appearances including the Waldorf Astoria Hotel during  NewYork Fashion Week.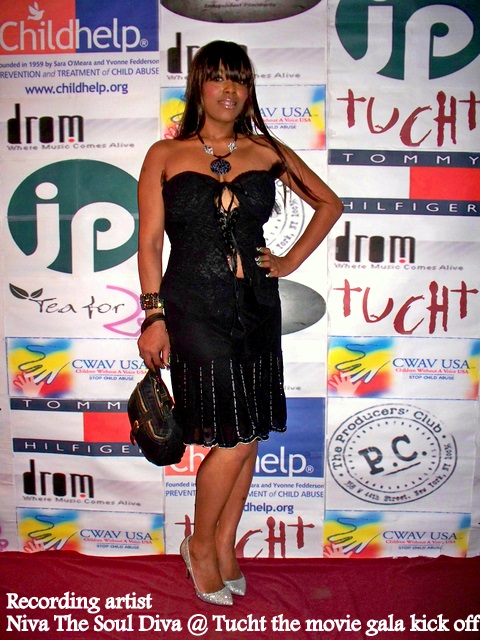 BRONZEMAGONLINE: Where can we find your chic designs?
AYO: Anyone can google  "Ayo Shittu" or "Urbanchic by Ayo" . My Fashion website is also  www.UrbanchicbyAyo.com
BRONZEMAGONLINE: What's next for you and your team?
AYO: Currently we are collaborating with Neal Hamil Agency and the famous "Page Parkes Agency" here in Houston,TX.
Some things have also popped up with a few international magazines here in the states and overseas.  We like to keep busy!
By Shawn Chavis