by Osundara Mayuri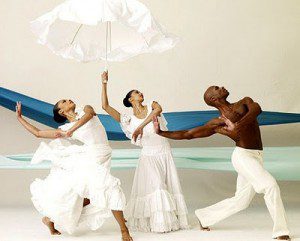 I feel inspired.
Glowing in pregnancy with the peace of God.
I want to give birth to something.
Something noble and lovely.
Something of good report and of good virtue.
Something uplifting like the sweet smelling fruit
of a tree bringing forth in its season
for the healing of the nations.
Or
Is it that when I give birth to something
I feel inspired.
Knowing that I endured the race set before me.
I did not faint or give up.
I pushed my way through obstacles.
I held on to the vision with my help coming from
the Lord who supplies the seed and increases the fruit
and the sufficiency in all things. (2 Cor. 9:8-10)
Now, I dance in the joy of His prosperity.
His righteousness endures forever.
"Now the fruit of righteousness is sown in peace by those who make peace."
James 3:18
 
Copyright 2013 by Osundara Mayuri – Author, The Book Of Mayuri: Why We Can't Have Peace and How We Can Have Peace -Westbow Press, 2010
All rights reserved. Unless otherwise indicated. Scripture taken from the New King James Version. Copyright 1982 by Thomas Nelson, Inc. Used by permission.  All rights reserved.        aka Verano LaRue  Contact:  veranolarue@earthlink.net