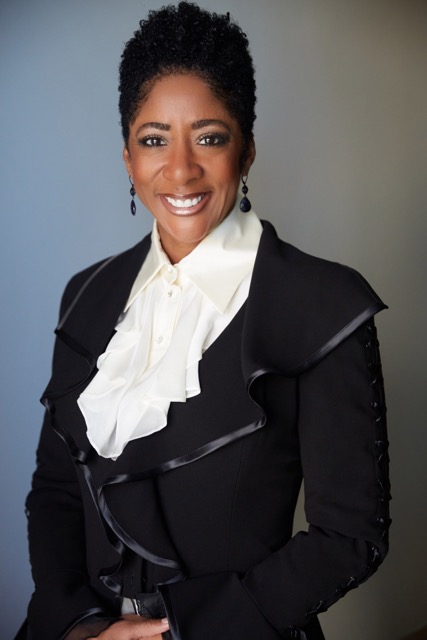 Sometimes a change of scenery and a new perspective can change one's entire life. Tina Howell, the now successful business owner, was flunking out of high school in Coconut Grove, Florida and decided to take a leap to improve her life. Howell chose to stay with some family members in the Bronx of New York City for the remainder of her high school career. Making this one decision allowed her the ability to make improvements to her life. She then went on to college in Florida, at Florida Agricultural and Mechanical University.
Growing up, Howell did not always know she wanted to become a business woman, but what she did know was that she wanted to be successful in life. Even then, the road to success was not easy. "I wanted to go to medical school but didn't end up getting accepted. I ended up being accepted to law school, and flunked out after my first year. I was a single parent." Howell says that balancing working during the day, being a single parent, and taking law classes at night was just not working for her. On the business side of her life, she realized that she was really good at selling vitamins. "I would do well in business but I didn't understand business," she admitted. Even having that knowledge, she worked as a teacher. It was not until she got married and moved to Dallas that she was exposed to more affluent people in the business world.
Transitioning from a school teacher to a housewife, Howell really started to pay attention to how business work. "The reason why I got into business was because I saw my marriage failing. When I moved to Dallas I lived a very nice lifestyle compared to how I lived as a single parent in Miami as a school teacher making under $25,000 a year." Howell, determined to move forward, started her business at the tail end of her marriage to make sure she was able to provide for herself and her children.
Virtual Home Care Inc. was Howell's first business. Her mother was a home health aide when she was younger which is where she drew inspiration. Howell says that her health agency has been her most successful business. With her newfound success she decided to push herself in the business world. Her desire to own and manage a Wingstop franchise was caused by a desire she had to move back to Miami, Florida, which caused her to notice that there was no Wingstop located in that area. Howell ended up living between Miami, Florida and Dallas, Texas from 2002 until present day and admits that it was difficult. She opened several Wingstops in Miami and currently still owns two. She has divested interests in two and is in the process of opening up two more.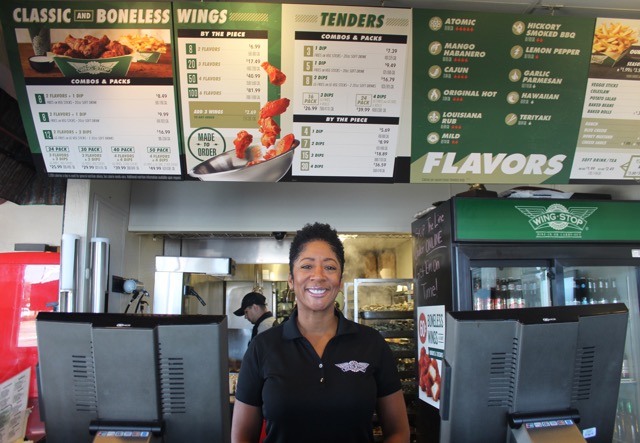 Howell viewed opening up a Wingstop franchise in Miami as a challenge and opportunity that she wanted to accept. "I knew it would be a challenge to introduce the product, which I thought was a very good product, into the area."  The most important lesson that Howell has learned throughout her journey is to not give up. "Failure is not an option because you face failure on so many different fronts. I face challenges as a woman. I face challenges as an African American. I face challenges trying to juggle my schedule. I face challenges being a single mom. Never give up! Keep a positive perspective." Another major key to success, Howell says, is that one must take motivation from every successful person they meet. "It's like looking out and seeing someone and saying okay if they can do it, I can do it!" This is how she has learned to stay encouraged.
On top of being a savvy business owner, Howell is also an author. Her first book, called "Turning It All into Dollars," is set to release by the end of this year. In this book she talks about the importance of learning from failures. She shows readers a new way to look at circumstances in their lives through changing their perspective and understanding the important lessons to be learned from each situation. She says that for herself "Circumstances don't dictate my future. I can fail at something now but it is in no way an indication that I will fail in the future." This is a very important lesson she feels everyone should comprehend.
Howell's words of wisdom can be found not only in her book, because she also mentors people through motivational speaking.  She covers a range of topics from finance to personal life. With having so many areas of interest in her life, she admits that when taking on a new project it can get challenging. She explains that the lesson she's currently learning is how to clean off her plate so she can add new things to it. Having discipline, self-control, and being extremely organized is advice that she gives to those who are juggling multiple careers and passions. Howell feels that the most important learning takes place through trial and error. "We can do what it is we set out to do. Period. If something doesn't work out in one area, I choose to believe, 'okay that wasn't for me. Moving right along.'" In the future, Howell sees herself sitting on stage with a cup of tea sharing her success story and the keys to being successful, overcoming adversity, and being perseverant. "Everything can be hard. It's not a whole lot of things in life that are easy. I take what I'm given and I make it work and be successful."
By Alexis Alfred
Edited by Victoria Krute
Layout Design by Renita Singleton