By Patrice Rivers
Sherrikka Myers realized that she should form Every 1 Voice Matters when she found out her first grandchild had a stuttering problem, just like she had growing up. She wanted to shield him from being bullied and teased because of his stuttering. So, at 35 years old, she went back to school, received her associate's degree in marketing and created her nonprofit. Sherrikka felt the need to show her grandson and other kids who had a speech impediment problem, that they can still live a very successful life despite their major stuttering issues.
Sherrikka grew up in a single-family household with limited resources and the only resource she had available to her was a book to help get her stuttering under control. Reading has drastically changed her life and now she wants to use the same tool that helped her overcome stuttering to help kids who stutter or deal with any other type of communication issues to overcome self-confidence, self-esteem and bullying issues.
PATRICE RIVERS: TELL READERS A LITTLE BIT ABOUT YOURSELF.
SHERRIKKA MYERS: My name is Sherrikka Myers. I am the Founder of Every 1 Voice Matters and Lil'Herbie Series. I'm a 43 year old married woman with two kids and four grand-kids and I'm just living life! (laughs)
PATRICE: AS A CHILD YOU FACED STUTTERING PROBLEMS. WHAT CHALLENGES DID YOU HAVE TO FACE AND HOW DID YOU OVERCOME THOSE CHALLENGES?
SHERRIKKA: Growing up as a child, when I had stuttering issues, I also had low self-esteem issues. I was laughed at, picked on, bullied and ignored.  All of that affected the way I looked at life. When you have something in your head and you know what you want to say but the words won't come out, it's a difficult feeling.  You can't really explain how it feels, it just eats away at you as you grow older. Being raised by a single mother, I didn't have a lot of the opportunities most kids had financially, so I picked up a book and started reading it in my head before reading it out loud; one word after another. When I talked to people, I would speak the same way I read because reading helped me to control the stuttering.  Over the years, I began to speed it up and I became better at it.
PATRICE: WHAT WAS THE INSPIRATION AND BACKSTORY FOR YOUR NON-PROFIT ORGANIZATION "EVERY 1 VOICE MATTERS"?
SHERRIKKA: My inspiration was and still is my grandson. The backstory behind Every 1 Voice Matters came from having a speech issue. I wanted to let people know that it doesn't matter what you say, how you say it or how long it takes you to say it or how you feel, your voice still matters. Don't allow nobody to deter you or discourage you from who you are. I felt like I was stuck in a box until my grandson helped me to release it. My voice mattered then and it matters now!
PATRICE: I LIKE THAT NAME BECAUSE EVERY 1 VOICE DOES MATTER! HOW LONG HAVE YOU HAD THE ORGANIZATION?
SHERRIKKA: It's been birthed now for almost two years but I've really been carrying it for 43 years.  Then, when I talk about the Lil' Herbie series, people always think it's someone else, but it's really my grandson. I always tell people that Lil' Herbie is the child inside me; I just named him after my grandson.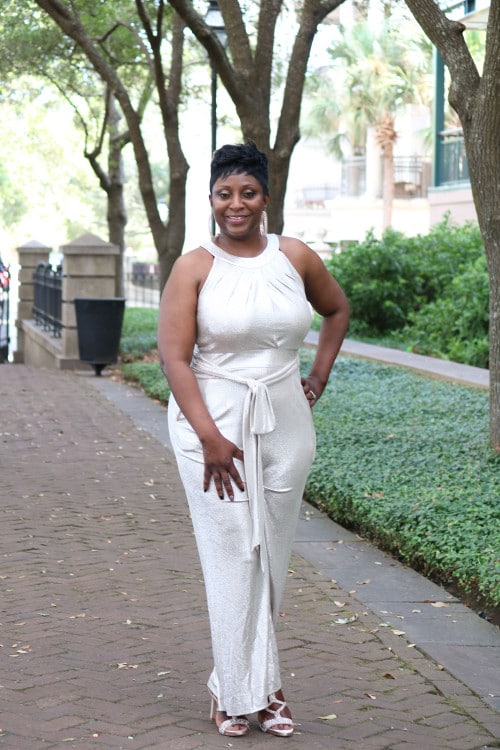 PATRICE: OH WOW, THAT'S AWESOME! SO, WHAT ARE YOUR GOALS FOR YOUR NON-PROFIT?
SHERRIKKA: My main goal was to help kids who stutter, but it's also to let kids have a voice. Whether they have a speech impairment or any other things they may be dealing with such as bullying, I want them to look at me and go through my program and when they are through, realize that their voice matters too, even as a kid. Another goal is, I don't want the kids to go through life like I did; carrying that inside up to adulthood. For my program, I want to be able to heal the outside as well as the inside so they can grow and live a productive life instead of waiting at a later age in life like I did.
PATRICE: YOU HAVE THE YOUTUBE EDUCATION PROGRAM WHERE KIDS AND PARENTS CAN WATCH WEEKLY FOR THE LIL' HERBIE SERIES. ARE BOOKS INCLUDED AS WELL?
SHERRIKKA: Yes, the book is finally released and is called "Herbie's New Home." It will be a series of books. The book is based on everything I went through in elementary, middle and high school. I use Lil' Herbie as the main character but it's really me. It's about a little boy who moves from one state to another and is around new people who stutters. There will be more books within the series as well. I already started working on the second book called "Herbie Goes to School." It's about me when I first moved to Charleston, South Carolina and attended school down here. 
PATRICE: HAVE YOU PLANNED ANY BOOK TOURS OR EVENTS FOR THE LIL' HERBIE SERIES?
SHERRIKKA: We already had a book-signing at our big back-to-school event which was August 10th. We had a big surprise for the kids, which was the Lil' Herbie mascot. We are planning to take him on different tours with us to other schools and churches outside of South Carolina. Lil' Herbie is going to be more educational. He isn't just a boy, a girl, a fireman or a policeman, he's everybody! He's somebody that deals with anything. There is a Lil' Herbie in everybody. Our main slogan is "I am Lil' Herbie."
PATRICE: HOW CAN PEOPLE CONNECT WITH YOU AND REACH OUT TO YOU AS FAR AS THE LIL' HERBIE SERIES AND LEARN MORE ABOUT YOUR NON-PROFIT EVERY 1 VOICE MATTERS?
SHERRIKKA: They can go to our website www.every1voicematters.org or they can watch the Lil' Herbie Series on YouTube Monday-Friday and Tuesdays and Thursdays at 6 PM.
You can also listen to the conversation during the actual phone interview by visiting www.blaqstardommag.com