by Osundara Mayuri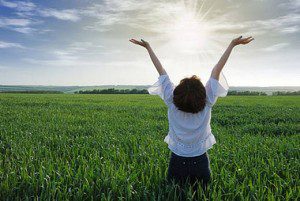 Bless the Lord, O my soul; and all that is within me, bless His holy name! Bless the Lord, O my soul, and forget not all His benefits: Psalm 103:1-2)
We all have problems, trials and sometimes health issues. Yet, we also have the promises of God, His faithfulness to take over our battles, to forgive us for wrong choices, and to continuously bless us. His mercy and favor are freely given.
We only have to open our hearts to His loving kindness and His desire and direction to make us whole. Â God wants us to be fulfilled.
Think about God more and less about our fearful issues. Â Believe that He will make a way for His people who choose to meditate on Him and on His word and promises. Â The goal is to manifest what God has put inside of us (our gifts and purpose).
He wants us to be without lack.
Think about the Lord who forgives all your iniquities, who heals all your diseases, who redeems your life from destruction, who crowns you with loving kindness and tender mercies, who satisfies your mouth with good things, so that your youth is renewed like the eagle's.(Psalms 103:3-5)
Copyright by Osundara Mayuri