By Farheen Nahvi
One of the most growing epidemics affecting life and health of mothers and newborns in America today is teenage pregnancy. Over 1100 teenagers give birth every day in the United States. 1 in 10 new mothers, as of 2018, is a teen. It is the leading cause of death in females aged 15 to 19. Not only are the physical costs of teenage pregnancy high, higher still are the emotional ones. Many females find themselves alone, shunned by their families and partners, staring into the face of an uncertain future, knowing not where to turn for help.
Being put in foster care was a life changing event for Simone Goss at the age of 15, but finding out she was pregnant too, raised the stakes. Fortunate enough to find a support system in her foster mother,Frances Canty, Simone struggled successfully through her high school, while at the same time being a full-time mother. Today, through her foundation Don't 4Get Me – The Frances Canty Foundation, Simone works to provide similar support to other teen moms, through workshops and placements. In the two years since laying the foundation for Don't 4Get Me, Simone has helped a number of female teens navigate the tricky road of pregnancy. Built to empower teen moms,Simone's foundation emphasizes on the importance of education, reiterating that teenage pregnancy does not obliterate the future of the moms. It helps them propel themselves forward. Their motto? From Statistics to Success, and indeed.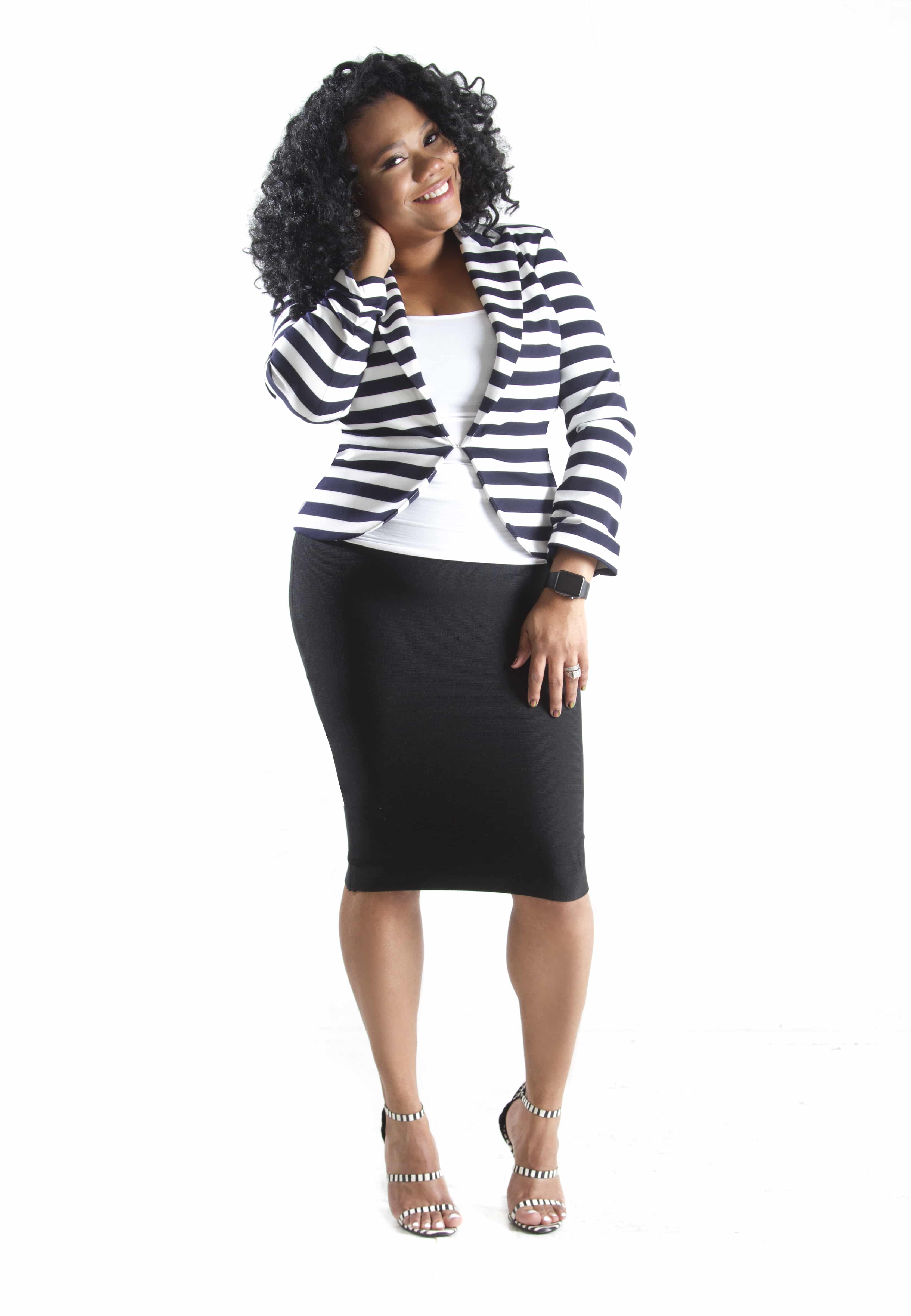 What was life like for you growing up?
Life for me was filled with ups and down. Being placed into foster care four weeks before having my baby was extremely scary and hard, but I pushed through and although there were plenty of times I felt like giving up, I'm so glad I didn't.
As a single parent who also happened to be in foster care, what inspired you to create Don't 4 Get Me? How did the name come about?
After I gave birth to my son, I was sent to my first foster home, where I met Frances Canty. She not only took in my son and I, but she also welcomed my siblings as well. She showed me a different way of life. She always made sure I knew that becoming a teen mother wasn't the end of my life and that I was destined for greatness. She wasn't the typical "foster mother." She treated us as family and remained in my life until she passed away three years ago. So naming my organization after her seemed only right!
What is the mission and vision of Don't 4 Get Me?
Don't 4Get Me's mission is to motivate, empower and uplift teen mothers. Our goal is to transform them from Statistic to Success.
In what ways does Don't 4 Get Me help teen moms?
We work to develop the girls personally with our workshops, ranging from breastfeeding to postpartum depression, as well as professionally with our dress for success workshops and resume writing. Our newest initiative is a Get Certified program where we grant a select group of girls full scholarships to gain certifications in the medical field, and upon completion we work to get them job placements that could ultimately lead to careers.
What types of obstacles did you face as a teen mom and how were you able to overcome them?
Well, I didn't have the support from my son's father, which left me having to step up into both roles from 16 years old, when I had no idea what I was doing. I struggled to finish high school with a baby, while being sleep deprived, and had to deal with the judgement, stares, and inappropriate comments. I mean, I've been through it all. The only way I overcame it was through my faith in God and my determination to prove the world wrong.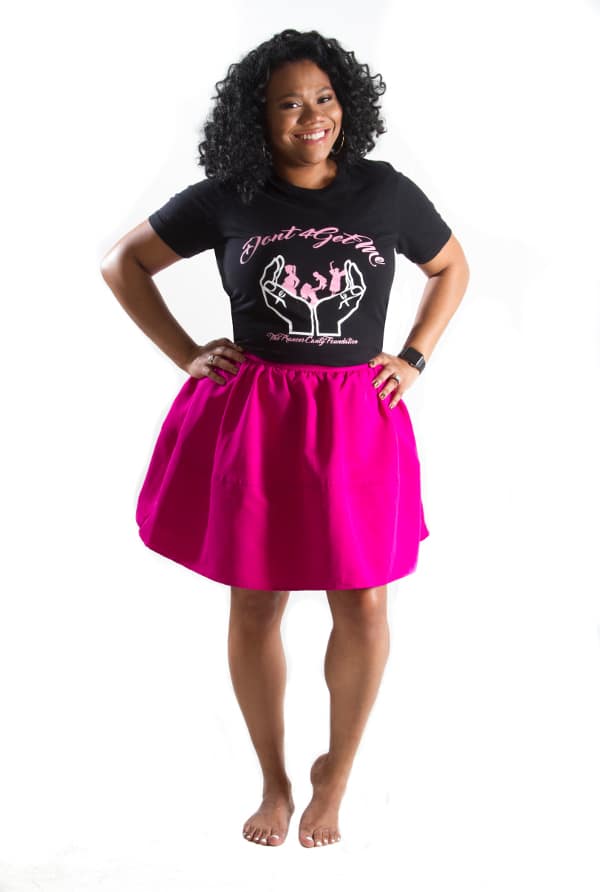 How has your relationship with your foster mother affected your life then and now?
My relationship with my foster mother has enhanced my life. She's taught me to live my life to the fullest, and the importance of giving back. If I hadn't met her on October 31, 2007, God only knows how my life would have turned out; and I wouldn't have become the woman I am today.
What would you say is one major obstacle that teen mothers face today and what suggestion would you offer in overcoming such an obstacle?
The major obstacle is support. The majority of girls I come across have no support system, and it takes a village to raise children. As support is a necessity, I always encourage the girls to ask for help and remind them that it doesn't make you any less of a mother. You miss out on so much when you suffer in silence.
What type of feedback have you received from communities in regards to the assistance Don't 4 Get Me provides?
The feedback has been amazing. Everyone knows a teen mom; whether it was their mother, themselves, their children etc. so people are always on board to help.
What has been most fulfilling for you to date in your quest to provide inspiration and mentorship through Don't 4 Get Me?
When I first meet the girls, almost every time I'm met with annoyed looks, and I can tell that they're asking themselves, 'what is this lady doing here, and what does she want?' Then I open my mouth and tell my story, and to see that wall come down is the best feeling in the world because I know then that I'm changing lives.
Where do you see Don't 4 Get Me in the future? Do you have any upcoming events you'd like to share?
I see Don't4GetMe transitional homes all across the country. That's our end goal for now. Yes, every year Don't4GetMe in partnership with my husband's internet radio company "We Say What They Can't Radio," throws a huge Christmas party for families currently residing in NYC Shelters. This year it will be on December 8th and this is always a day of fun, complete with food, music, face painting and haircuts, and of course Santa and Toys.
For her remarkable efforts, Simone has been honored by Assemblywoman Tremaine Wright as well as State Senator Kevin Parker, and received the Women of Distinction Award as well as the Educational Leadership Award (2018).