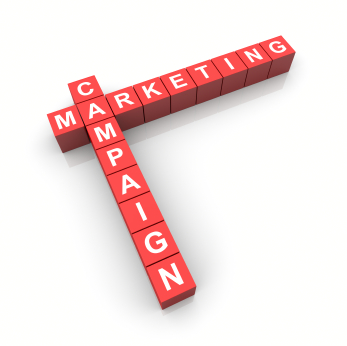 Have you ever launched a marketing campaign yet it didn't yield the results you envisioned?  Did you take the time to thoroughly research your campaign idea before executing it?  Important elements to a sound campaign encompass identifying your product or service and your consumers.
The other day, I met with a client to discuss her upcoming marketing campaign.  When I asked her to share her overall goals for this initiative, she looked at me bewildered and said, "I just want more sales."
Well, that's fine and dandy, as we all want more sales, but to have a successful campaign, you must consider what your overall objectives are.  Every successful marketing campaign begins with a plan.  So, in the planning process, these 4 tools are essential:
Goals
Strategy
Time
Measure
 
Set SMART Goals
A common reason for a failed campaign is lack of commitment.  Determine what your priorities are and then focus on them.  Once you identify what goals you want to achieve, you need to find a way to review and measure progress.  Some goals will take time to achieve, so it is important to measure your progress regularly.  Try implementing SMART Goals into your planning. These are simple tools used by businesses to formulate an actionable plan for results. SMART illustrates the 5 characteristics of an efficient objective:
S – Specific
M – Measurable
A – Attainable
R – Realistic
T – Timely
Create a Strategy
What is the purpose of your marketing campaign?  Creating a strategy involves anticipating the future outcome, while making decisions in the present.  By developing a strategy, will help you stay on track with your goals, while creating action steps to achieve them.
Have you considered the time it will take to manage your campaign?  Time is the most common factor that needs to be incorporated in your campaign to prevent it from losing its effectiveness.  So, as you plan your time, it should include the date your campaign will end.
As an example, "I want to increase widget sales by 20 percent between September and December."
Measure your Progress
How do you determine if you marketing campaign have succeeded or not?  Measuring your progress is crucial!  Why? It helps in evaluating your efforts and gauge how you are managing your budget.
So, what metrics are you going to use?   Here are two that I am familiar with:
Google Analytics gives you rich insights into your website traffic and marketing effectiveness.
Social Report, a social network analytics solution that gives you rich insights into your social space and marketing effectiveness.
In conclusion, by pre-planning your campaign allows you to target your market and track the results to determine your return on investment or (ROI).
WANT TO USE THIS ARTICLE IN YOUR E-ZINE OR WEB SITE? You can, as long as you include this complete blurb with it:  Sylvia Browder is CEO of Browder Consulting Group, a virtual small business consulting firm.  In her role, she helps Women in Business grow and succeed. She is also founder of National Association Women on the Rise, a virtual community for aspiring and established women entrepreneurs. The association's mission is to provide professional and personal resources while uplifting and empowering women entrepreneurs through collaboration, education, mentoring, spiritual and peer support, leadership and networking. She has served as an online volunteer SCORE counselor since 2004.  For FREE weekly articles go to Sylvia Browder's Blog for Women Entrepreneurs, www.sylviabrowder.com.  She can be contacted at info@nawomenrise.com.