The temperature might be dropping in New York City, but there is always an opportunity to get a taste of the tropics at Jasmine's Caribbean Cuisine. Situated on restaurant row in the heart of Manhattan, the eatery is serving up the best from Trinidad, Antigua, Jamaica, Dominica and St. Thomas. We caught up with owner Jasmine Gerald who gave us an inside scoop on the history, influences and future of the business.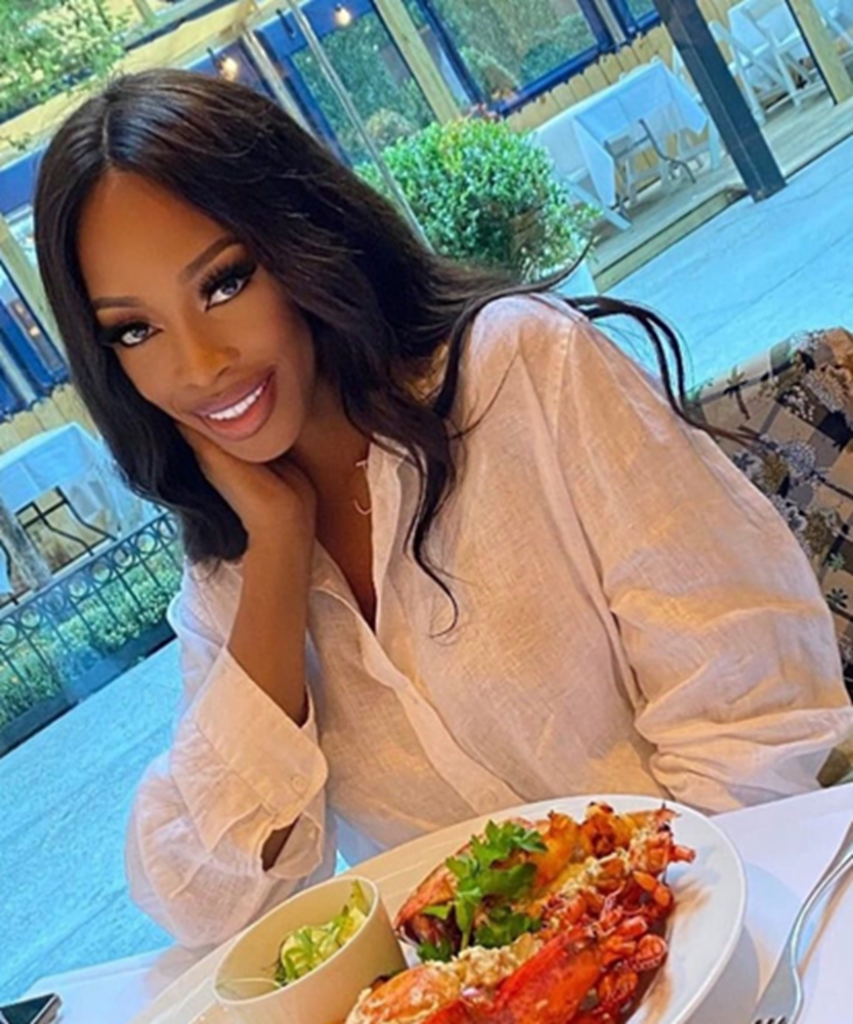 "I'm going to walk in faith and not fear."



While many New York City restaurants struggled to keep their doors open during the pandemic, Jasmine's Caribbean Cuisine was writing a different story. When presented with the opportunity to check out the space at 371 W 46 Street, Gerald fell in love. Her mother, who ran a restaurant back in the Virgin Islands, along with her business partner, both jumped on board. "I'm going to do the best I can. I always put my best foot forward," said Gerald when asked about the difficulties of opening a business during the time. "It was a lot of studying and asking others. I just saw a vision."
As a family business, they did, and do everything themselves. Within two months, the team had renovated, found a staff and Jasmine's was born. From the exposed brick to bright colors of the art, furniture and paintings lining the walls, the atmosphere is warm and takes diners on an escape during their meal. The eatery just celebrated its one year anniversary, with no signs of slowing down.
"He believed in me."
A veteran in the beauty industry during the day, Gerald teamed up with Chef Basil Jones, the originator of the Rasta Pasta, to help curate the menu. Gerald and Jones have known each other for two decades, and with 35 years in the business, Jones brings valuable culinary experience to the team.
Ok, I know you are wondering what is on the menu. Diners can start off with chicken, shrimp or veggie empanadas, jerk wings or fried calamari. For an entrée, opt for the curry chicken or shrimp with a side of coconut rice and peas or sweet plantains. The popular Jazzy Pasta is a signature spin on the classic rasta pasta. Vegan? Jasmine's has a dish for you too, like the fried cauliflower.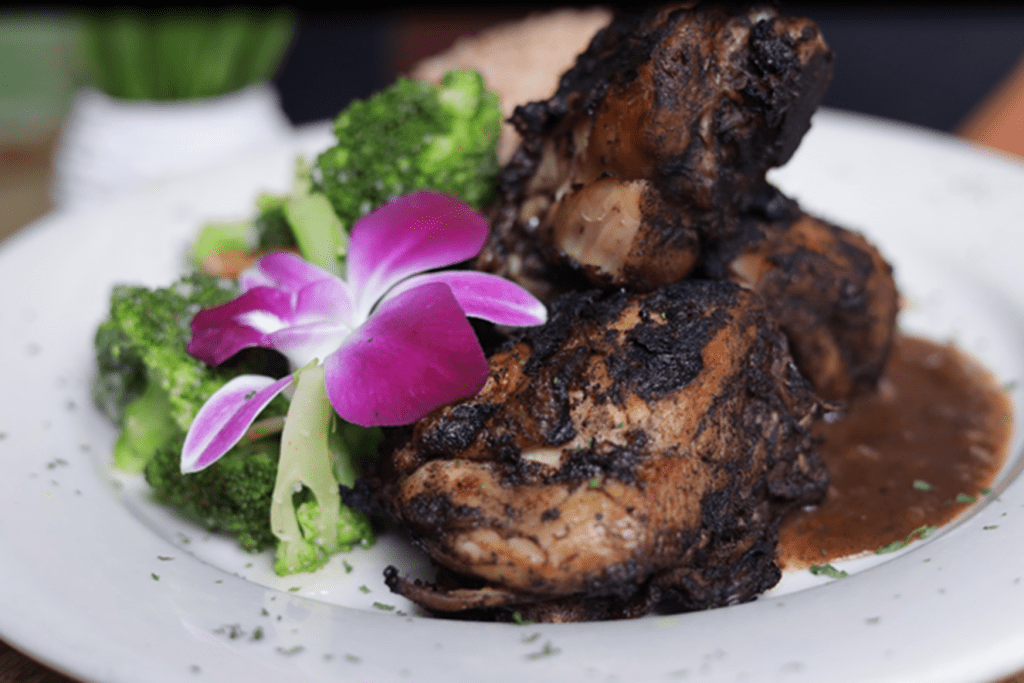 Of course the drinks are flowing! The Scandal Rum Punch is a crowd favorite, combining rum, grenadine and bitters with a fresh nutmeg topping. The Ting-a-Ling, made with tequila, grapefruit juice and grapefruit soda delivers a fruity sip. There are also zero proof options from a mango mojito to a piña colada. Finish off with a sweet carrot cake or slice of red velvet.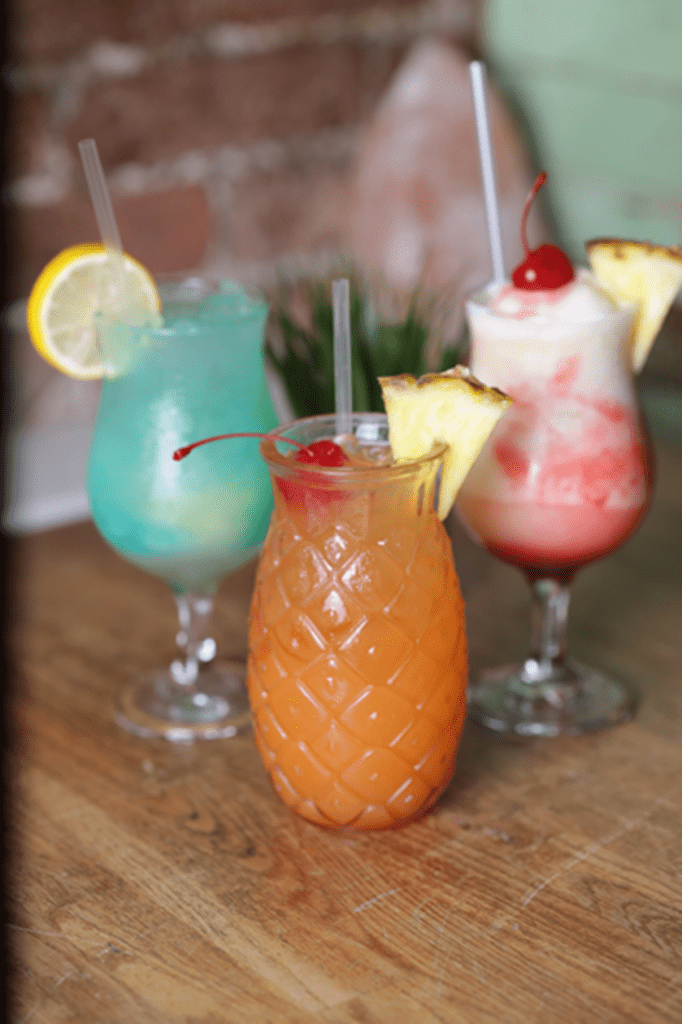 "I have so much support."
So what is next for Jasmine's? Possibly expanding the current space or finding others, bringing island vibes to a wider pool. Helping people feel happy, creating jobs and an atmosphere where people can feel happy to come to work is a main focus for Gerald.
From one business leader to those aspiring to take the leap themselves, Gerald advises others to not be afraid to ask for help. "Go into a new business with an open mind. Anything you put your mind to, you can if you believe in something," she says. "If you believe in yourself and you have support, the sky is the limit."
Grab that passport! Stop by Jasmine's Caribbean Cuisine on the corner of West 46 Street and 9th Avenue. Happy hour is Tuesday – Friday from 4 to 7 p.m and a live DJ spins on Saturday nights starting at 6 p.m. Be sure to make a reservation if you can! For more information, visit www.jasminecaribbeancuisine.com or call 646-964-5337.