By  Taylor Johnson
Get your friends together and grab your passport. If you haven't already figured out where you're going to go for vacation this summer, here are some ideas. While some trips are on the pricier side, they are all definitely worth saving up for.
**Prices listed below were obtained from kayak.com Pricing may differ depending on your departure city, state**
Costa Rica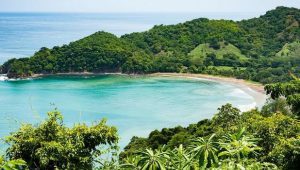 (Photo Credit: FlyEdelweiss)
Costa Rica is located in Central America and is known for its beaches and volcanoes.
Price: $216
Activities: Costa Rica has plenty of fun activities. The volcanic activity there creates hot springs which are free for tourists to visit. You can also go horseback riding on the beach or in the mountains. Zip lining is another essential thing to do. Costa Rica is famous around the world for their long cables and dazzling views.
Havana, Cuba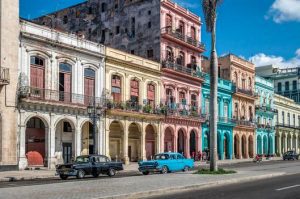 (Photo Credit: DreamsTime)
Cuba is a Caribbean island with cars from the 1950s and Spanish colonial architecture from the 1500s.
Price: $301
Activities: A popular thing to do in Havana is walk around La Habana Vieja, which translates to Old Havana. It has plenty of restaurants, hotels, and landmarks. Tourists also like to visit Morro Castle, a sea fortress that guards Havana Bay. The capital building El Capitolio is another popular landmark.
Toronto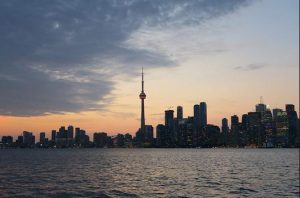 (Photo Credit: Utoronto)
Toronto is a thriving metropolitan city, and it is known for its city skyline and the CN Tower.
Price: $311
Activities: One of the main attractions in Toronto is the CN Tower. It has a glass floor and a revolving restaurant with panoramic views. In August, Toronto has a Caribbean carnival festival called Caribana. Drake's OVO fest also takes place in Toronto.
New Orleans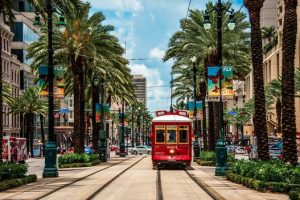 (Photo Credit: TripSavvy)
New Orleans is known for its nightlife, cuisine, and vibrant culture.
Price: $207
Activities: If you go to New Orleans, then it is a must to visit Bourbon Street and go bar hopping. As for food, the Cafe du Monde is famous for their beignets. Some fun places to visit while you're there are the Voodoo Museum, Jackson Square, and Audubon Zoo.
Dubai
(Photo Credit: Independent)
Dubai is a great introduction to the Middle East.
Price: $600
Activities: There are many fun activities to do in Dubai, and one of them is riding camel back in the desert. Another fun activity is visiting the Burj Al Arab, a 7-star hotel that has four pools and a private beach. Dubai also has an exciting club scene.