Feature image credit: Prostock-studio
Pumpkin spice and everything nice – Welcome to Autumn! We are gearing up for spooky season over here. Are you? To celebrate the beginning of crisp fall air, apple cider donuts, hayrides and flannels, we put together our favorite warm and welcoming scents – from home to beauty.
Lather it Up
Hand washing is essential, so why not make it smell great? Love Beauty and Planet has an entire fall collection of scents in hand lotions, bath bombs and candles. Our favorite? The Pumpkin & Tonka Foaming Hand Wash. It is a sweet but spiced option for lathering up in some bubbles. Complete the collection with the shower gel and body scrub. Available at Target.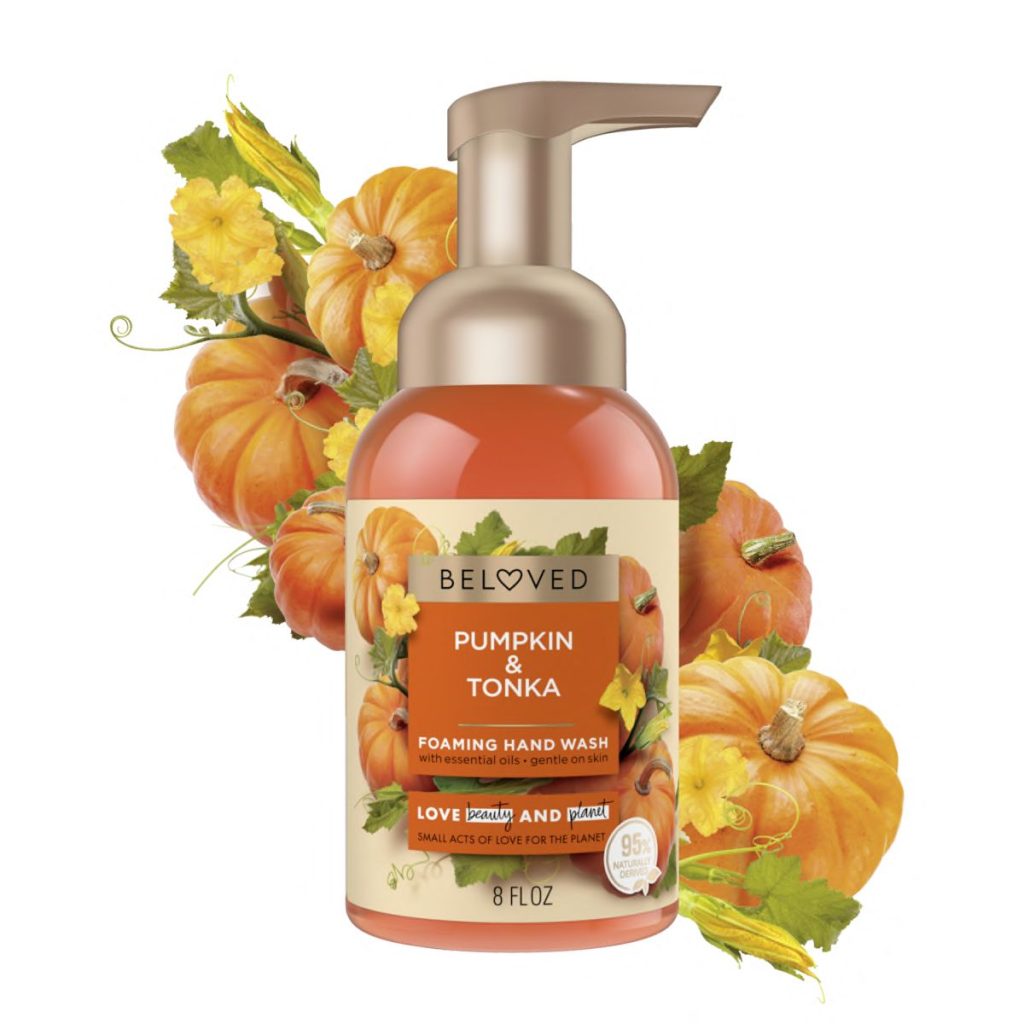 Burn it Up
Fill the air and set the mood with the relaxing smell of Autumn. Candles are perfect for a dimmed evening on the couch or in the bath. Paddywax's Apothecary Candle in Persimmon Chestnut is just what you need. They come in a beautiful amber glass jar very fitting for the season and smell like a cabin in the woods. They very much evoke that feeling of a crisp fall air morning from childhood. Available at Paddywax.com.
Wash it Up
Hit the showers, fellas! Nothing is better than coming home to a nice warm shower as the temperature outside drops and the days get shorter. Bring your evening to a close with Barrel and Oak's Exfoliating Bar Soap in Spiced Sandalwood. This vegan soap is made with Kaolin clay and ground olive stone as well as certified sustainable palm oil. It is made for the Bronze Boys, but we are dipping into the stash, too! Available at Gentlemanshardware.com.
Glaze it Up
Do not get caught with dry skin in the brisk weather of fall. Glaze it up! Glaze-ish's Peach Cobbler Whipped Body Glaze brings grandma's pie recipe to our beauty routines. Part shea butter, part avocado oil, and part vitamin E, oil up the feet, gands, elbows and more after a fresh shower. Available at Glazeish.com.
Line it Up
Whether headed out for a night on the town, to work or to run errands, pucker up! A bold lip can transform any face. The Lip Bar has a collection of shades to choose from, including honey, mocha, cinnamon and caramel. Choose from liquid concealers, finishing powder, blush, glosses liners and more. Stuck on where to start? The Easy Beauty Bundle comes with all-in-one – including a tinted moisturizer, concealer, four-in-one palette with powder, blush, contour and highlighter, a gloss and brow pencil. Available at Thelipbar.com.