The end of summer is here, but that does not mean we cannot squeeze in one or two last cookouts to welcome in fall. Forget the burgers and dare we say mac and cheese, Bronze Beauties. We have put together some delicious ideas to try to take this weekend's BBQ to the next level.
The Sips
It is still hot out! Stay cool with something refreshing to sip on while the guests arrive, grill fires up, and Electric Slide to "Before I Let Go" gets going. Seltzers are growing in popularity, but opt for something a bit sweeter. For those rosé fans, Usual Wines is refreshing, fruity and ready-to-sip. With sweet hints of strawberry, no sugar and real wine made with California Grapes, we are sold. Plus the unique bottles are easy to open with a quick screw off top – perfect for when that cork opener is missing in action. Just chill, twist and enjoy.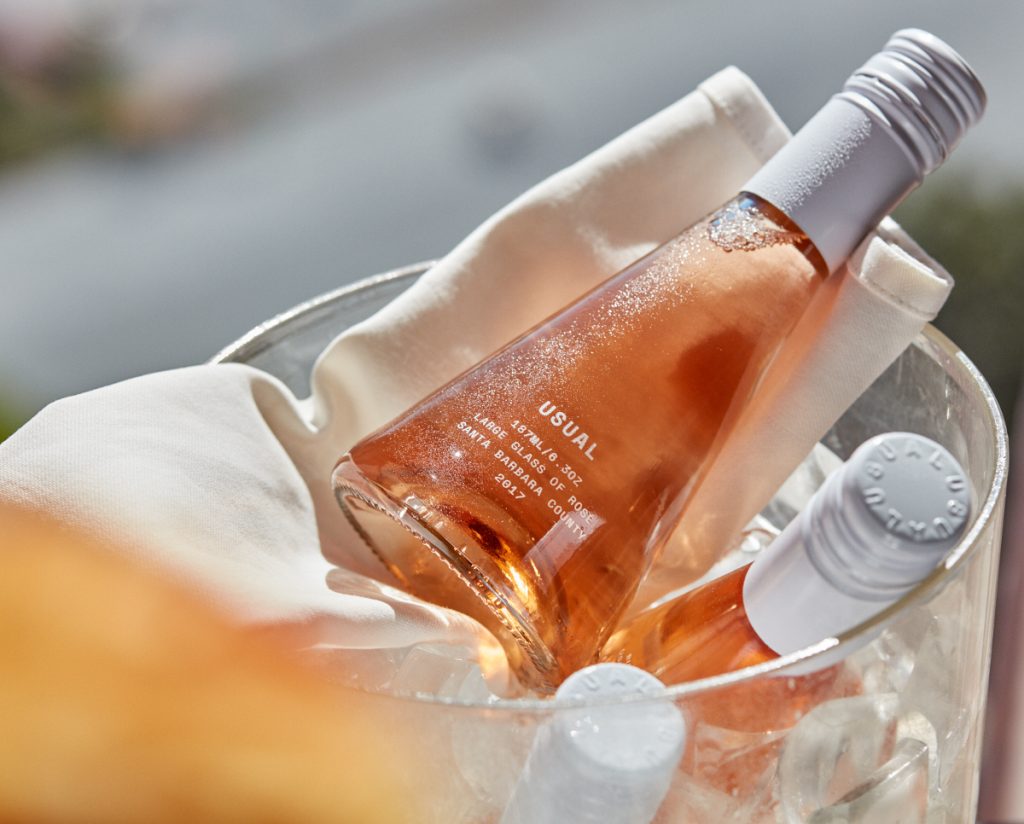 The Veggies
Instead of cringing and asking who made the potato salad, try some greens. No, not those. We tried an okra recipe from 4-time James Beard Nominee Chef Niven Patel of Orno at the THesis Hotel in Miami. Give it a go at home, or from the chef himself in the Magic City.
Chances are, most ingredients are already in the fridge and pantry – salt, black pepper, olive oil, lemon, garlic, and tomato. Now, we tweaked it a bit with our own Bronze Beauty twist, so come follow along.
Slice and if needed, half the okra and line on foil. PRO TIP: Straight from Chef Patel is to let the okra sit overnight to get rid of some of the sliminess, but we were short on time, so a quick rinse was going to have to do.
In the meantime, grab some roma tomatoes, drizzle some olive oil, add a pinch of salt and pepper, and add in a few diced garlic cloves. We used the baby romas, but if a regular ol' tomato is all you have, freestyle, and same goes for the garlic with some garlic powder. Sorry chef! Some might call it deviating from the art – but we call it artistic freestyle.
Stir it up (we kind of squashed the tomatoes a bit with the back of a spoon) and let roast for about 20 minutes. Now the fun part – Fire up the grill! Roast the okra until slightly charred, and serve over tomato mix.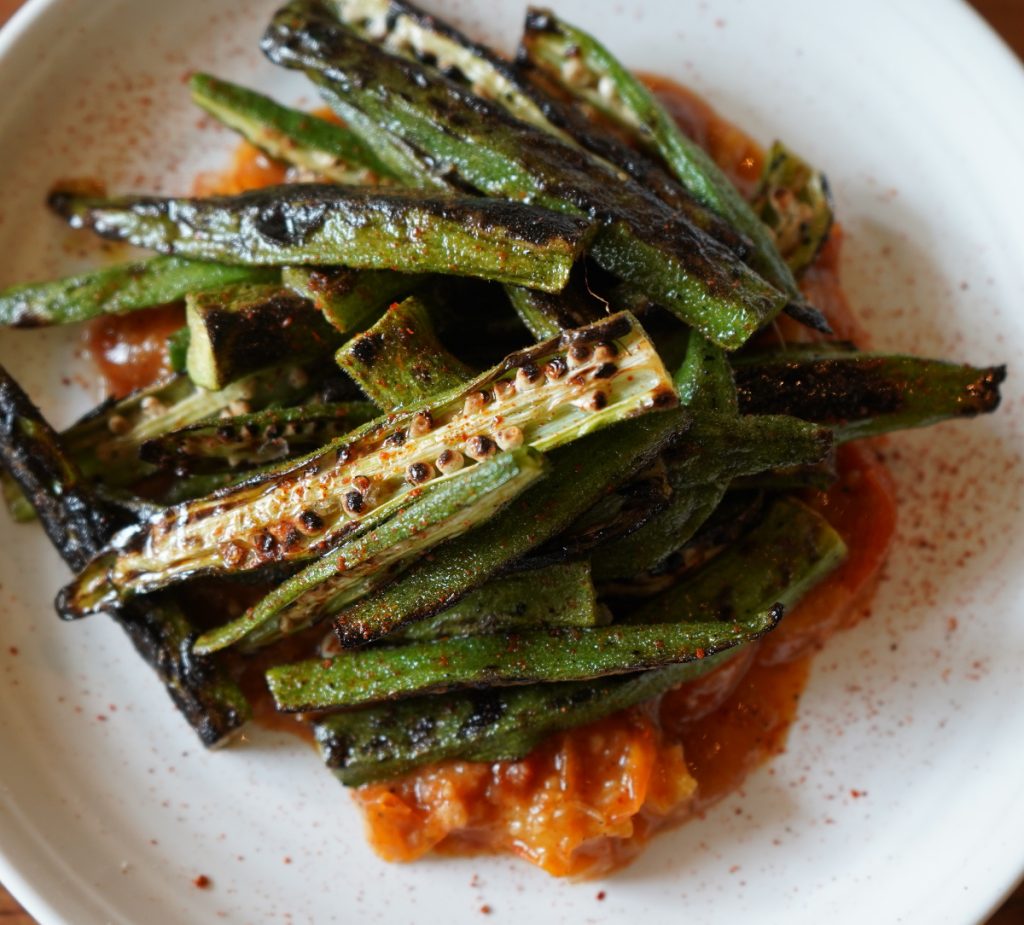 The Main Event
It is showtime. Taking center stage is always the protein – from a steak to ribs, chicken, dogs, burgers, or their veggie and plant-based counterparts. No pressure! For giving meat the smoked treatment, Pitmaster Anthony Nicolosi of BBQ & Craft Company at The Lincoln Eatery food hall says to use "six month old aged hickory and oak wood to give the meat an authentic wood taste without any help of propane or pressed wood[1] ."
Chef Jacoby Ponder had some insight for aspiring pitmasters as well. When we last spoke, he mentioned combinations were big this grilling season as are fresh herbs.
We took this advice and turned to rosemary to spice up a ground turkey burger. We took a few sprigs and simply laid them on top and around the patty as it cooked. Super simple, but definitely made a difference with taste.
Get creative with a kebab. We diced yellow and orange bell peppers, pineapple and red onions into large chunks, and diced chicken breasts before adding to our skewers. Throw them on the grill, top with a sauce if desired, and there is an easy and delicious second option.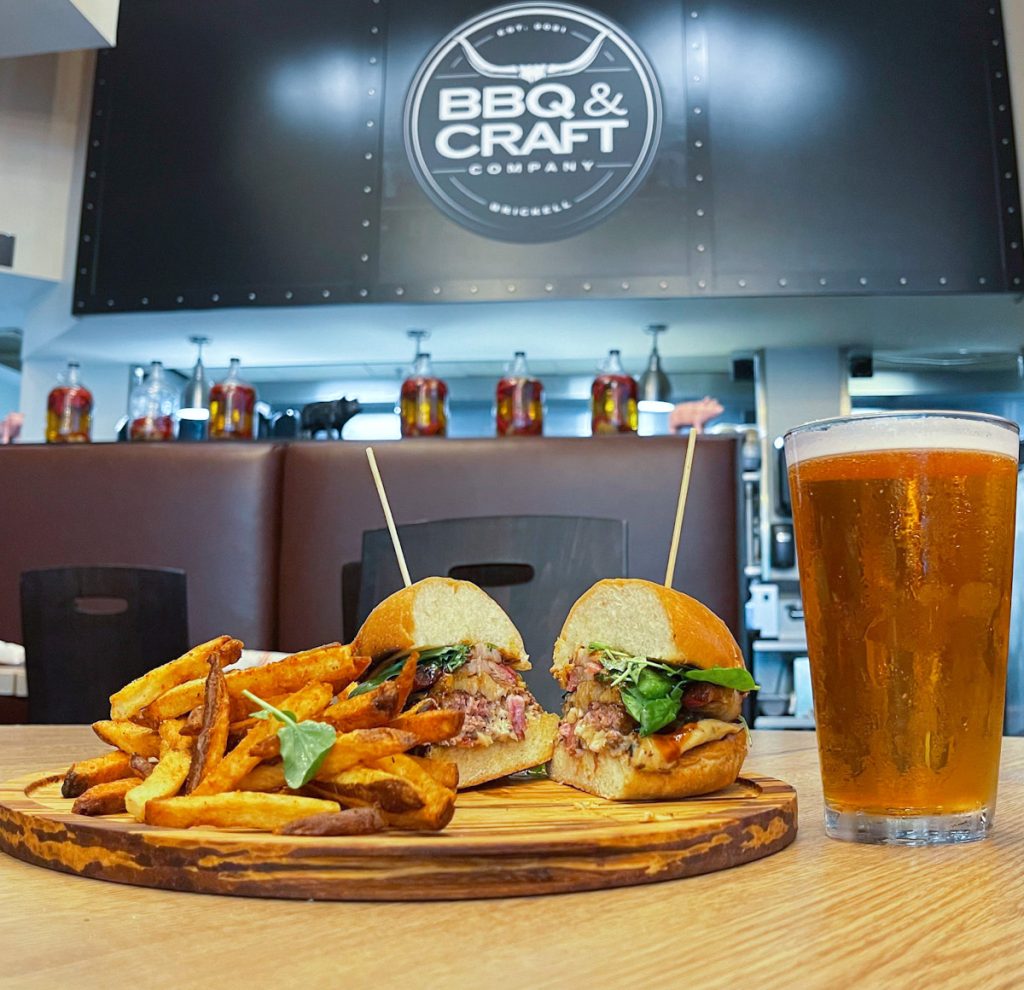 Bronze Beauties – there is no right or wrong when it comes to spending time with family and friends. Whether a big family reunion or a small immediate family weeknight BBQ, cherish these moments before we head back into the classroom, to campus, and into our scarves and boots very soon.