by Tennille N. Price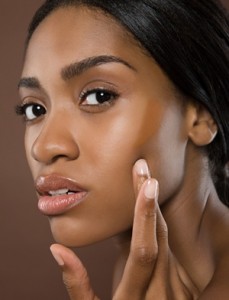 I'm sure you've been on the hunt for the perfect foundation match at one time or another only to find the search continues.  Here are a few tips and tricks to help you finally put an end to your search and help you flawless everyday!
4 Steps to a Flawless Finish:
 Choose your foundation formula according to your skin type
Test three colors along your jaw line NOT your neck or hands. Whichever color disappears is your perfect match!
Be sure you start with a clean, moisturized face before foundation application. Allow your moisturizer to soak into your face for about 3-5 minutes.  Apply a foundation primer only where you need it.
Apply foundation to the face in a downward and outward motion. Never apply in an upward motion which will highlight the fine hairs on your face (which is what you don't want).  Application using a foundation brush or damp sponge works well!
To find your perfect foundation match visit www.essencebc.com