Unilever's bath and body brand Find Your Happy Place has partnered with Mindy Kaling on a limited summer collection of products to encourage everyone to take a break, relax and enjoy your best summer moments in the comfort of your own bathtub.
The dual collections, inspired by the talented actress, comedian, writer, producer, and director plus mom of two are the ultimate in self-care, transforming bath time into a relaxing summer escape. The range of products in each include Bath & Shower Gel, Foaming Hand Wash, Fine Fragrance Mist, Whipped Scrub, Fizzing Bath Bomb, and a Scented Candle.
The Festivals and Fireworks collection an explosion of sparkling peach, sugarcane, berries and summer lily that sparks memories of summer nights, watching fireworks and dancing under the stars.,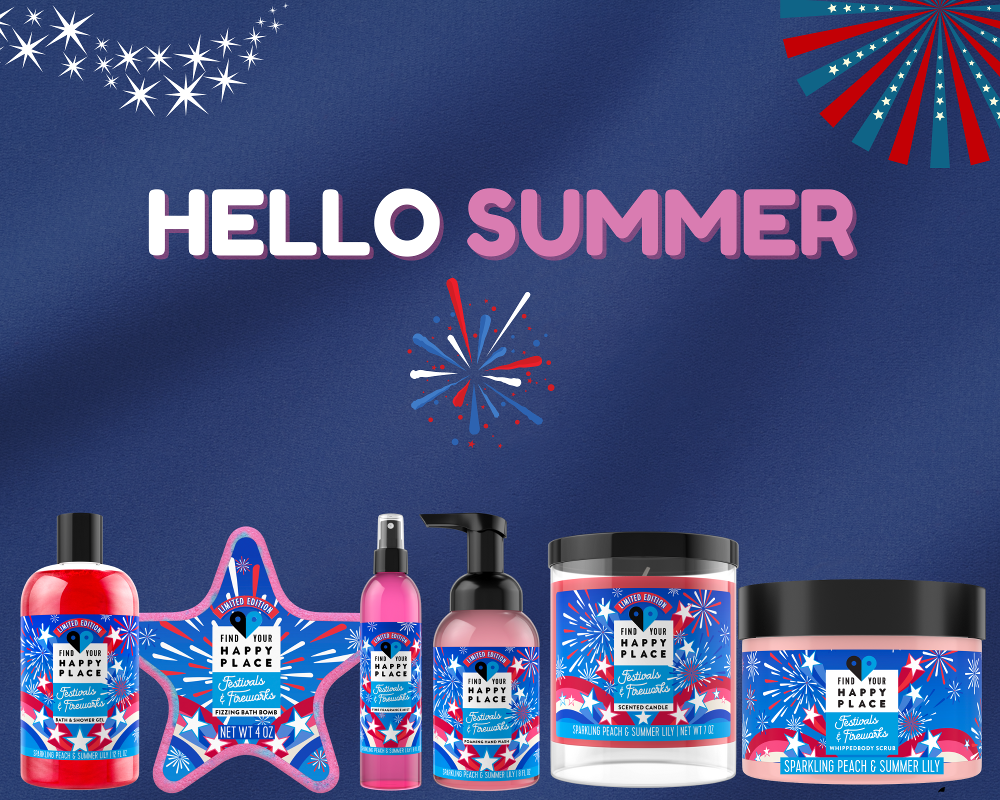 The Just Wanna Have Sun! collection is a perfect blend of juicy citrus, golden amber, pineapple blossom and sweet mango that plunges you into memories of sunshine-filled days, beach trips and pool dips.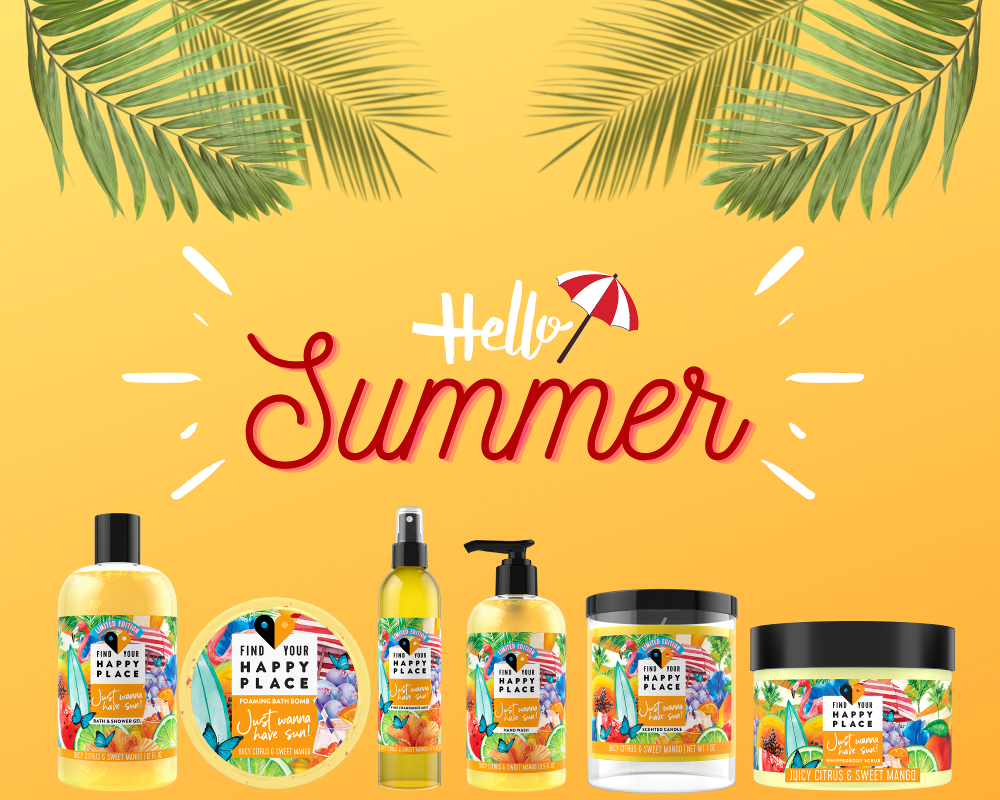 Recently, Kaling told PEOPLE about the line, "I love at the end of a long day to just take a bubble bath. I want to luxuriate," she says. "So I'll do that [with] Find Your Happy Place bath shower gels or a fizzy bath bomb – they're so cute."
Products range in price from $4-$10 and are exclusively at Walmart/Walmart.com.