By Kamaria Mason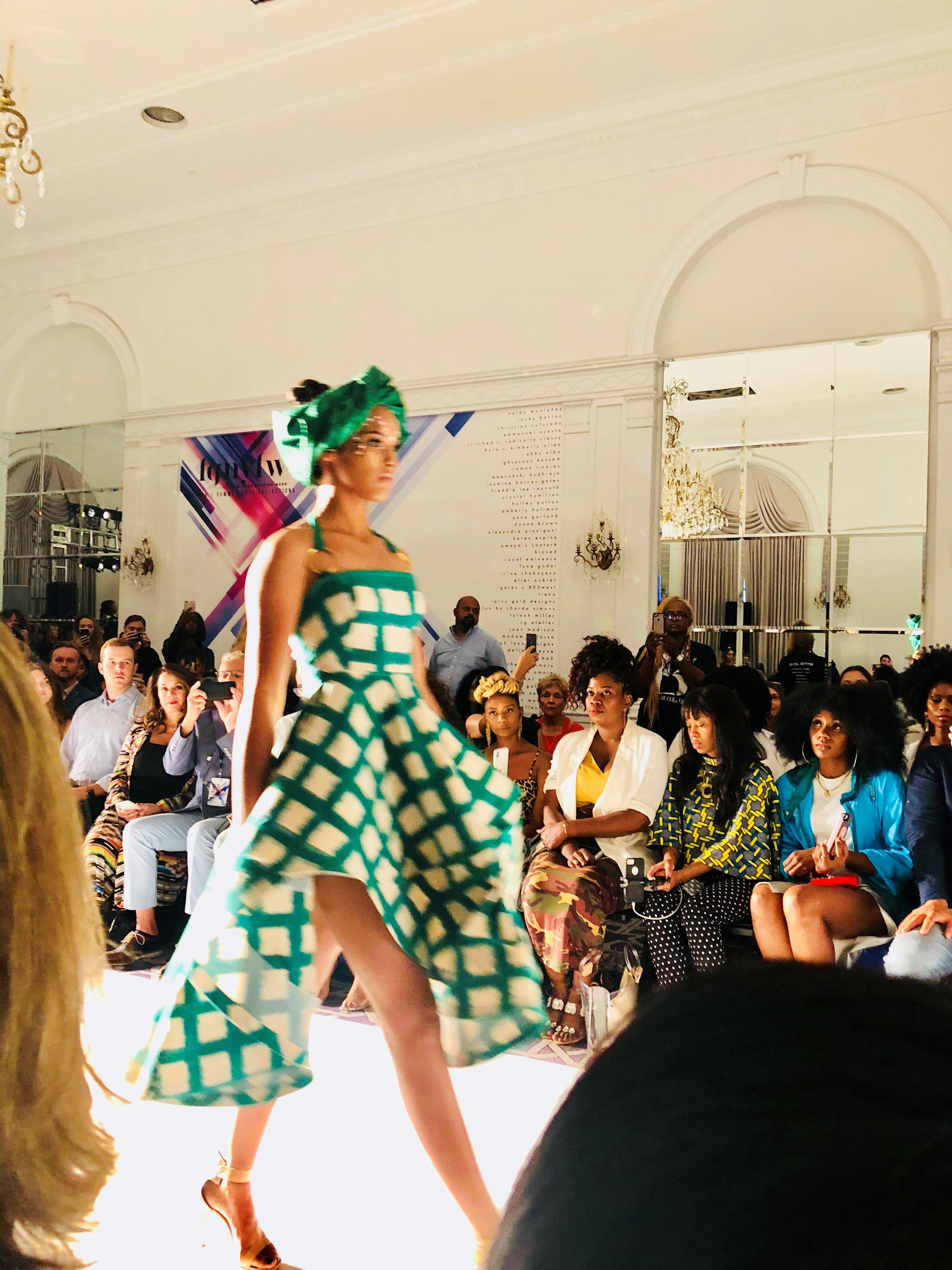 This year marked the 75th year of designers breathing life into their sketches and setting them free down the runways during the official New York Fashion Week. Over 40 designers gathered at the Stewart hotel during the first week of September to showcase their 2019 Spring and Summer collections. The designers watched proudly as their creations blossomed in-front of rooms filled with patrons and photographers gazing in amazement as models showcased unique ensembles down the catwalk.
The collection showcase started off with designer Naldo Montanez's designs. His creations donned blush and earth tones and provided a flowy draping affect as the models came down the runway. The showcase continued with more designers, one of which included the winner of the sixth season of Project Runway, Irina Shabayeva. Irina originally won over the judges of the Lifetime fashion show with her creative color combinations and intricate design patterns. Her 2019 Summer and Spring line kept with her winning theme. The audience was visibly taken by the vibrant and ethnic designs. Each piece celebrated cultures that are filled with color and vivaciousness. In a time where cultural appropriation is a hot button issue, Irma provided a tasteful example of celebrating different cultures. She boldly expressed that her line was inspired by African and Brazilian fashion styles. She gracefully paid homage to the beauty of the two cultures.


For some attendees, it was their first-time attending New York Fashion Week. This was the case for best friends Marison  Jelsa and Valerie Silveren.
"This is my first time attending a fashion show during fashion week. I've seen so many different styles and fashion. I really hope that I will get the chance to see couture. So far I am enjoying the experience," says Marison  Jelsa.
Valerie Silveren says, "It's been amazing, everyone should come at least once in their lifetime."
The final group of designers started off with another Project Runway alum, Christopher Palu, who was a finalist on season 3 of the show. The designs in his collection can be described as a twist on the modern little black dress. His sleek designs incorporated delicately fashioned lace and sheer fabric pattern blocking. Palu expressed that his collection was a tribute to another Project Runway star, Mychael Knight, who passed away in 2017.
Fashion is poetry for the flesh and provides audiences with a unified experience to appreciate designers and their choice of expression. It's ability to cross the boundaries of age, race, economics and language provides patrons with a sense of oneness.  The collective experience could be felt as the eyes of the audience locked on to the delicate details of each design. The designers who showcased their ensembles during FGNYFW crafted more than fabric. As patrons gathered to see the collections, it was evident that a story was being shared with each design that graced the catwalk.