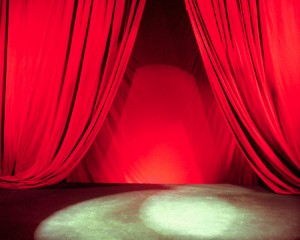 Are you an artist…singer, dancer, actor, author, poet, deejay, etc.? Are you ready for a chance to take center stage by sharing your material on our website and become our featured artist of the week?
Here at Bronze, we are providing a platform for aspiring artists who produce positive and inspiring work with an opportunity to gain more exposure.  One talented artist will have the chance to have their work showcased on our website every week.
Submission Guidelines
All material MUST be professional and original in content, and cannot infringe upon any other copyright or trademark laws.  Homemade submissions will not be considered.
 A submission does not guarantee placement onto our website. We reserve the right to be selective in favor of content that supports Bronze Magazine's vision and mission. Therefore, video/audio content absolutely MUST NOT contain any profanity, nudity or violence.
Video content should be 10 minutes or less. Audio content (for songs) may contain multiple tracks but cannot exceed 20 minutes.
 In order to allow each artist a fair opportunity to share their work, only one submission will be accepted by the same artist per month. After 60 days, you may submit a different piece for consideration.
Authors are invited to submit a book trailer, short excerpt, or a medium-sized banner of their book (250×250 or 292×255) with a brief bio blurb.
An approved submission will remain on our website for a period of one week only (Monday-Sunday).
Send all submissions and inquiries to editor@bronzemagonline.com