Although Father's Day is right around the corner, it's not too late to find that special gift to let dad know how much he means to you. We've got you covered with a specially curated list of luxury and essential products just for him. Happy Father's Day!
Gift Dad a silk pillowcase ($79.95) by Blissy, a completely natural and hypoallergenic pillowcase designed by a team of experts that does wonders for your hair, skin and overall health while you sleep. Blissy Silk Pillowcases are handmade and crafted from high-quality 22-Momme 100% Pure Mulberry Silk to ensure the highest quality and durability. Blissy represents a new wave approach to getting your beauty sleep! For an extra splurge, you can purchase a matching sleeping mask ($39.99).
Here is a great gift for your globetrotting dad. The bullbird travel pillow ($59.99) is great for travel by plane or train, and it also works great while your dad watches TV on the couch, a sports game in his favorite recliner, or while reading a book in bed. The new version features an improved strap system with an adjustable toggle that allows you to regulate how tightly the travel pillow stays against the back of your neck.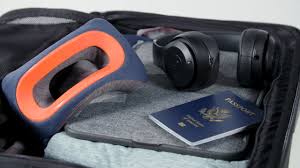 Made in the Jeju Island of South Korea, this ultra plumping eye cream ($13.99) contains self-purifying mineral water filtered through volcanic bedrock 70 meters below the volcanic base-isolated from other substances. So, for all the dads that want help in this area, this eye cream is supplemented with moisturizing hyaluronic acid, plumping collagen, and pearl essence for exceptional skin brightening. The Jeju water-based formula provides hydration suitable for all skin types.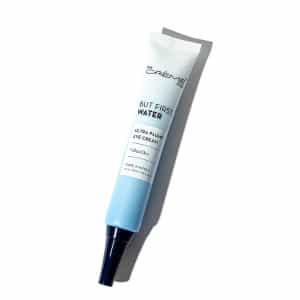 This seat cushion ($48.95) will not only upgrade your work setup by making your chair more comfortable, it will also help alleviate and prevent chronic back pain! With its two-in-one back cushion and seat cushion, it can be placed anywhere on your chair to help relieve chronic pain, arthritis, stenosis, and herniated discs. Made with a gel-infused and ventilated design, that includes gel-infused memory foam and ventilation holes which enhances comfort and relieves pressure and pain while working at your desk (or kitchen table!).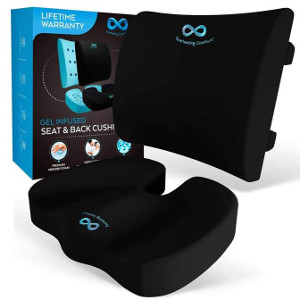 The men's socks industry is booming. Here are some novelty socks ($8) that are high quality, colorful, soft, comfortable, and a fun fashion accessory for dads. There are several styles to choose from, and sizes go up to a size 16.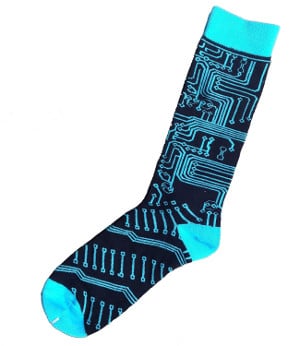 Splurge on Dad this Father's Day by getting him a pair of fashionable sneakers ($125) and a matching chic duffle bag ($150) from NYC's newest fashion label HEED NYC, a New York based luxury fashion house producing ready-to-wear, leather goods, hand bags, scarves, shoes, fragrances, eyewear, timepieces and accessories.
For a limited time, customers who purchase a select combo of BOTH a Duffle Bag AND a Sneaker will get 40% OFF. Pair this with FREE shipping nationwide and you will not only win style points with Dad but you will also save.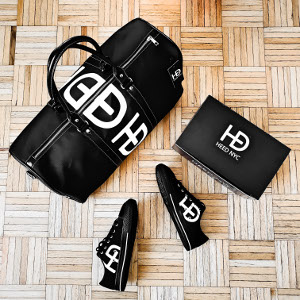 The Hommage brand was developed exclusively for men, and their luxury products propose a new approach to skincare and grooming. If your dad needs help with his shaving routine, then these styptic matches ($30 for a pack of 5) are a good place to start. They are coated with an active ingredient to stop bleeding, resulting from a shaving cut.
Pocket squares are the most revolutionary new fashion concept in suiting in the last 100 years. Why not get dad a pocket square ($15) by Mister Burlap to transform his style, revive his wardrobe, and stand out with a custom fix. It's hip to be squared!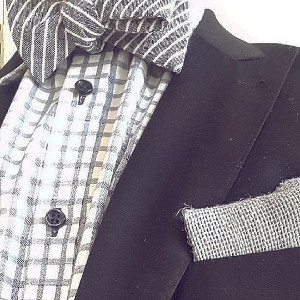 If you are still looking for a grooming gift for your dad, don't panic, there are all types of grooming products on the market. Check out these 2-in-1 detoxifying strips ($19) by Peace Out that lift away dirt, excess sebum, and dead skin cells. This innovative material gently extracts impurities and excess oil, protects skin moisture, and creates a protective barrier against pore-clogging pollutants.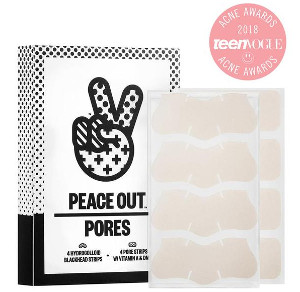 Purlisse
Here is another affordable grooming essential for dad, a coconut oil + coffee sugar body scrub ($24). This luxurious at-home full body spa treatment exfoliates, polishes and hydrates to leave skin feeling smooth and luminous. Not only does this powerful skin scrub leave your skin smooth and glowing, but the exfoliator has a delicious natural coffee aroma!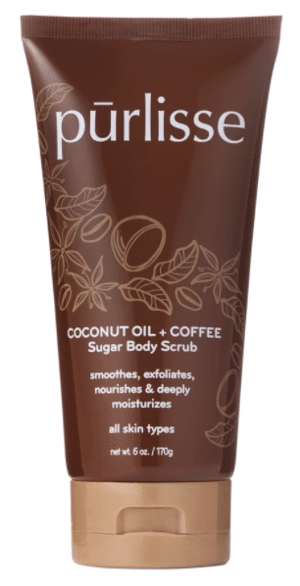 It can be hard to know what gift will show your dad how much he means to you. Reuzel may be the answer. They have products that can help sculpt a style for your dad. They carry men's hair care products, degreasing and exfoliating shampoos, and male grooming kits ($25.45).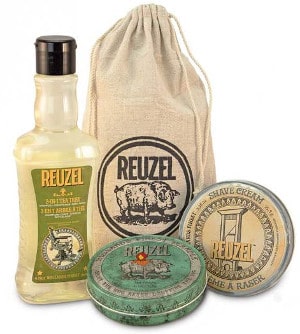 No need to stress about buying an extravagant gift for your dad. Instead, get him some daily hair care essentials that are vegan and cruelty-free. This apple cider vinegar shampoo and coconut avocado conditioner ($32.95) make the perfect duo. The shampoo is made from 100% unrefined apple cider vinegar sourced from the Himalayas, and it detoxifies your hair and scalp, removing buildup that weighs hair down and makes it look dull and drab. The coconut avocado conditioner is powered by botanical extracts and oils with restorative and nourishing properties, balances pH levels of weak, thin or damaged hair to deliver intense conditioning.
Your sporty dad will love these no tie laces ($10) by Xpand Laces. They are made with zero-memory elastic rubber, which ensure a consistent comfortable fit throughout the day and during his workouts. Xpand Laces work on all types of shoes and boots as you simply trim off the excess ends.