Feature photo credit: CreateHER Stock/Neosha Gardner
With Father's Day just a few days away, there's still time to get dad a gift that he can really use and enjoy. Take a look at our curated list of gifts just for him.
Gifts for His Face and Body:
Bull Dog Skincare for Men – Original Shave Gel $6.99
Gift dad the best of nature and the best of science for a close shave. This hydrating shave gel contains aloe vera, camelina oil and green tea. It has been specially formulated to help the razor glide over the skin, delivering a smooth and close shave and leaving the skin fresh and clean.
Clean & Pure – Lip Balm $3.99
Dad's lips will never feel the same again with this Australian made olive oil-based lip treatment that nourishes and protects lips from the outside in. Available in various scents.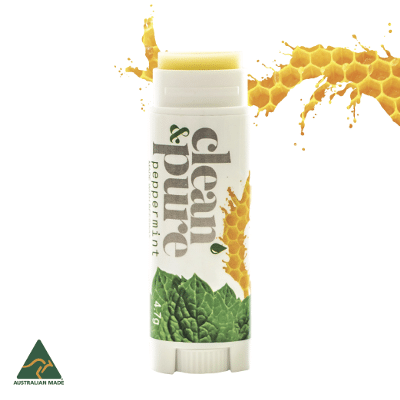 CTRL Cosmetics – Daily Refresh Cleansing Gel $24
A refreshing gel that gently removes traces of impurities and dirt leaving dad's skin supple and balanced. Rich in vitamins, DAILY REFRESH is a natural, pure, high performance cleanser that delivers extensive benefits to the rejuvenation process and healthy skin maintenance.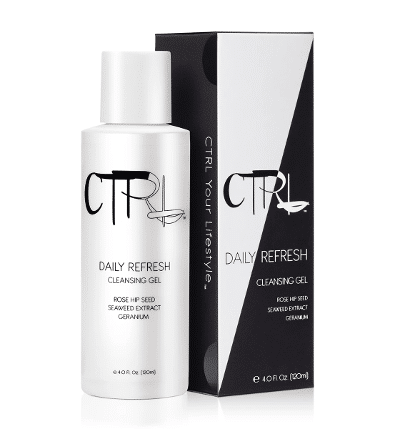 Every Man Jack – Face Wash $8
Removes deep-down dirt and oil, leaving dad's skin fresh, clean, and hydrated. Suitable for all skin types. Naturally derived, cruelty free, phthalate free, paraben free.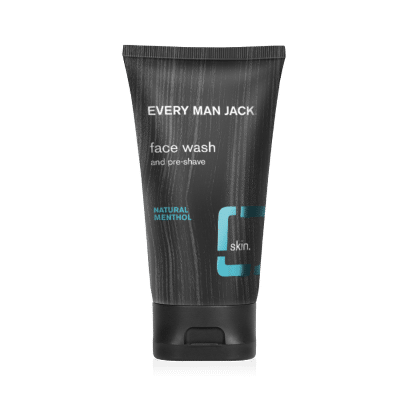 Mr Bear Family – Lip Balm SEK 59,00 (incl. VAT)
Gift dad a powerful ally in the fight against chapped lips. This Swedish made scented lip balm is handmade with all-natural ingredients like Coconut Oil, Jojoba Oil, Beeswax, and Shea Butter. The color is clear and the balm is easily applied.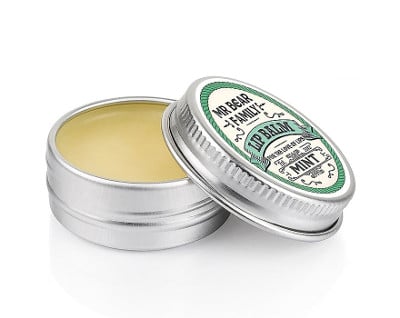 Off Court – Performance Body Spray Trio Pack $30
The trio pack has an answer for dad's every mood – from a quick blast of freshness to all-day staying power. The Performance Body Spray gets noticed for its fresh scents, but it's more than just odor-masking-fragrance-in-a-can. It's an innovative, aluminum-free deodorant formulated with powerful prebiotics and three deodorizing ingredients to fight body odor at its source. Vegan, cruelty free.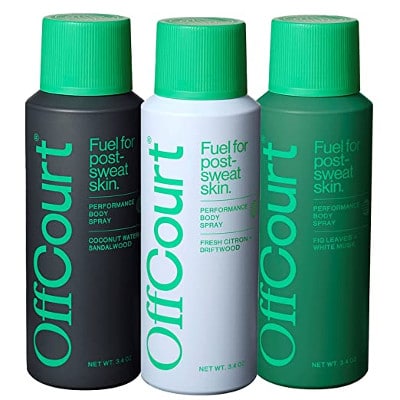 Perfect Image – CLEAR Bundle 3 Full Size Products + Free Sample $76.99
Give dad the gift of clear skin with this clarity bundle. With ingredients such as Salicylic Acid, Tea Tree and Green Tea, these products are gentle on the skin but tough on acne.
Includes:
Tri-Clarity Peel Pads 25% – These pre-soaked cotton towelettes help smooth, clarify, and improve skin texture.
Hydra-Repair Super Moisturizer – A healing cream, containing essential ingredients that restore, replenish, and smooth healthy skin.
Salicylic Deep Gel Cleanser – Exfoliates and effectively removes oils, impurities, and dead skin cells.
Free Facials Sample (Select 1 option)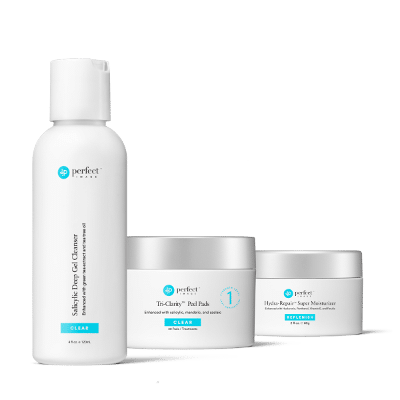 Reuzel – Refresh and Restore Skin Care Gift Set Bag $64
Help keep dad's skin hydrated and moisturized with this travel gift set.
Includes:
* Clean & Fresh Solid Face Wash Stick – 1.7oz/50g
* Hydrating Face Moisturizer – 3.38oz/100ml
* Intensive Care Eye Cream – 1oz/30ml
Receive Travel Bag FREE
Viking Beauty Secrets – Exfoliating Face Scrub $33
Any dad would love this certified organic exfoliating face scrub with Icelandic black volcanic sand and rowanberries. The oil-based formula turns into a milky lather on contact with water. The rich minerals of the Icelandic black volcanic sand deeply cleanse and draw out toxins from the skin. Gentle enough for sensitive skin. 100% Natural. Non-GMO. No chemicals. No cruelty.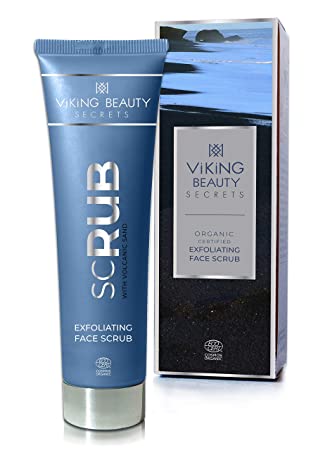 Gifts for His Health and Wellness:
incann – 10 Day CBD Sampler 100mg Full Spectrum CBD Hemp Tinctures $14.99
Introduce dad to CBD with this 10-day sampler created to offer him an authentic way to try CBD and find a serving that truly works for him. Crafted with only natural ingredients. Hemp extract oil is vegan, non-gmo, gluten free.
SafeHandles – Self Cleaning Pen $2.99
Keep dad safe this Father's Day. This pen is unlike any other as it features a special built-in antimicrobial self-cleaning cover that protects dad from certain bacteria 24/7, up to 6 months, using premium antimicrobial cleaning technology.
sippyMASK – Face mask w/ Adjustable Ear Loops $19.99
While masking up, dad can still also enjoy his favorite drinks. Made from neoprene fabric with a cotton liner and features a magnetic adjustable mouth covering that makes drinking & eating possible without removing the mask. Washable and reusable (hand wash only).
The sippyMASK is not medical grade PPE (personal protective equipment), and in circumstances where medical grade protective equipment is recommended, you should consult a health care professional.
Gifts for His Sweet Tooth:
Godiva – Double Dark Chocolate Domes, Set of 6, 4.3 oz each $35.95
Get ready for the most delicious sensory experience with Double Chocolate Domes. These gourmet chocolates offer layers of dark chocolate texture and flavor. The perfect chocolate gift for dad.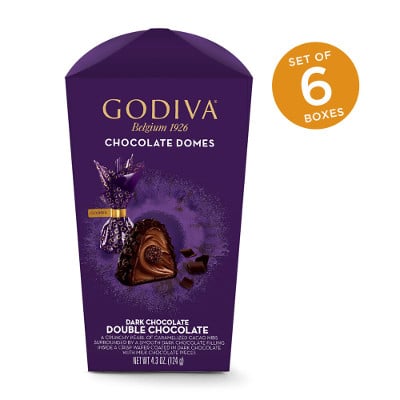 Vosges Haut-Chocolat – Exotic Chocolate Bars $9
Discover the flavors of Vosges exotic chocolate bars. Awaken dad's taste buds with the alluring parfums of Exotic, Cheese & Chocolate, Superfoods, Bacon, Caramel and Pure Plant bars.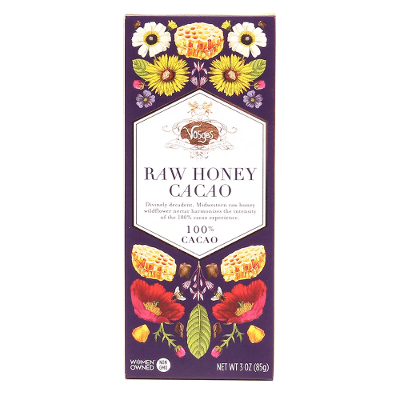 Gifts for His Love of Cocktails:
Bombay Sapphire – Gin & Tonic Canned Cocktails
Dad can enjoy the world's number one premium gin as a bar-quality Gin & Tonic serve, wherever he is on this Father's Day. It combines their signature vapour-infused London Dry Gin with the perfect balance of premium tonic water for a superior taste experience.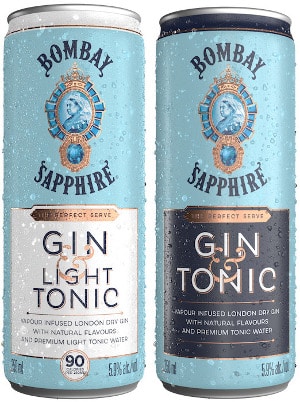 Cutwater Spirits – Canned Cocktails
Treat dad to the unforgettable flavors of these ready-to-drink cocktail varieties featuring the brand's award-winning premium spirits in tequila, vodka, rum, whiskey, and gin.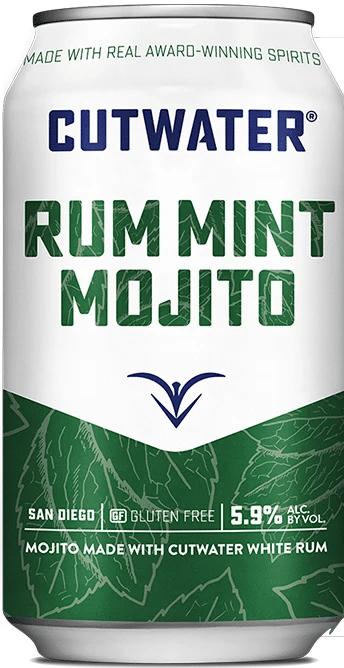 Evan Williams – Kentucky Bourbon
Treat dad to a Kentucky Straight Bourbon that is full of character and simply done right. Named after Evan Williams, who opened Kentucky's First Distillery along the banks of the Ohio River in 1783, it's aged far longer than required by law. The result is a Bourbon that's smooth, rich, and easy to enjoy.

Five Drinks Co – Ready-to-Drink-Craft Cocktails $11.99
Expertly crafted by award winning Miami mixologists, these canned craft cocktails with five ingredients can be enjoyed by dads anywhere, anytime.
Harlem Haberdashery – Leather Flask W/ Shot Glasses $70
Harlem Haberdashery draws inspiration from the rich cultural history and distinctive style of the Harlem Renaissance with this exclusively designed faux leather flask with engraved logo and stainless-steel shot glasses. It makes the perfect gift for holding dad's favorite drink.
Hecho – Tequila Soda 4 Pack $11.99
Brings the classic cocktail experience to dad with the informal convenience that session beer provides, while also delivering on taste and authenticity. Contains their own custom blended Tequila Blanco 100% agave and is mixed and carbonated together with water and a touch of natural lime flavour. 96 calories, gluten free, and no added sweeteners makes this one of the cleanest canned cocktails in the world.
HRLM Champagne РBrut R̩serve
For the dad who likes a classy drink, this Harlem-based champagne made in France is the perfect representation of fresh and elegant. With its bright yellow gold robe, the notes of grapefruit peel and white flowers with hints of toasted almonds and beautiful chalky minerality make this wine the perfect treat for any moment.
HRLM Champagne can also be purchased at Harlem Shake