With Spring months vastly approaching, us ladies have to be prepared with the latest and greatest items. Jeans, of course are definitely essential pieces needed for every wardrobe. Playing with different textures, styles and washes can be very fun for the stylish woman. If you're looking to find out what jeans to buy and how to wear them this upcoming season, keep reading.
A nice pair of destroyed skinny jeans can be passed down from each season, so it's only right to incorporate it in Spring looks. It can be paired with a nice flowy button-down or super casual with a graphic tee and combat boots!
Next up is an ultra-chic pair of biker pants. Not the skin-tight leather pants you were initially thinking, but a nice pair of dark wash denim pants that has the perfect style, and let's not forget texture! Zippers and chains to make you feel like the queen that you are. Styling biker pants is sort of easy. Since there is so much going on at the bottom, keeping it simple on top is the way to to go. A simple tee and stiletto pumps are definitely necessary.
Flared jeans is definitely a trend we can get used to. Sleek and sexy at the hips and elegant and tailored going down the pant leg. Flared jeans gives a boho chic appeal. An off-the-shoulder top would be an appealing styling choice with this piece.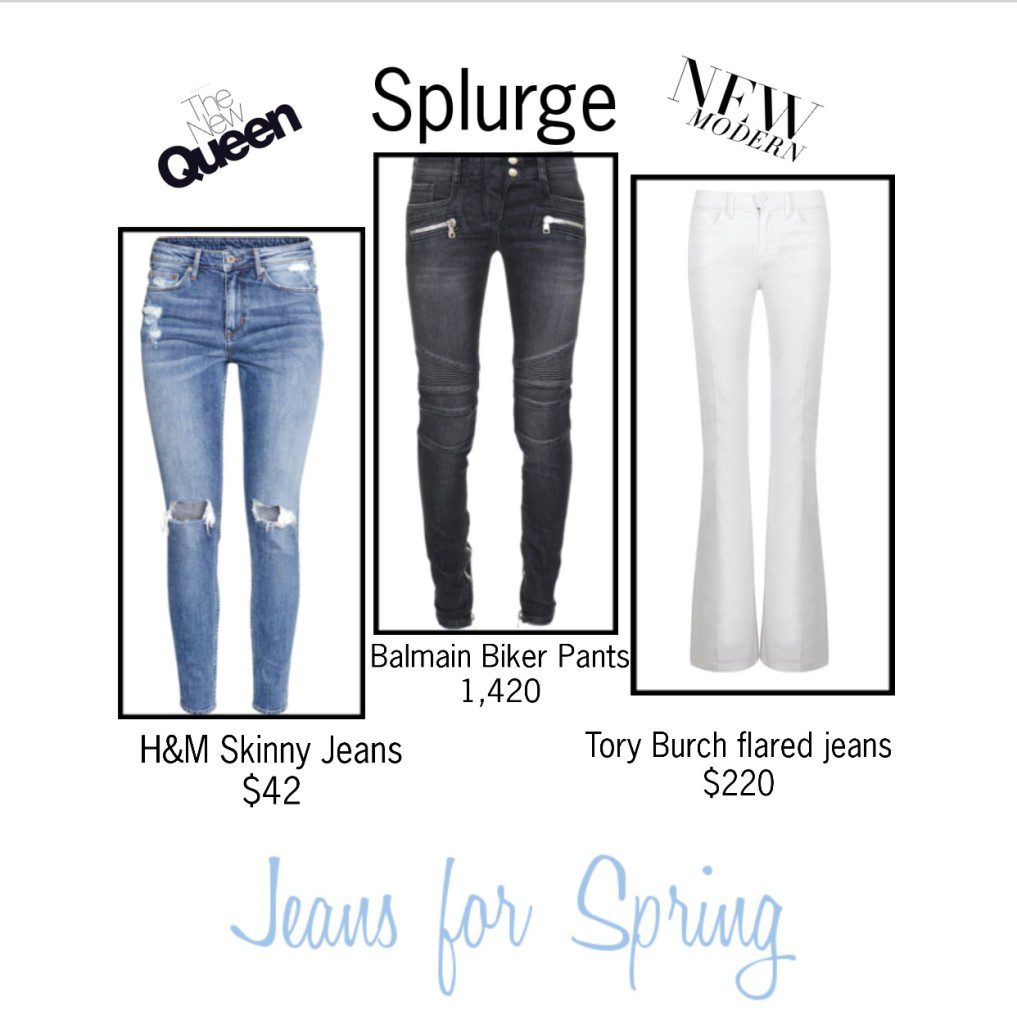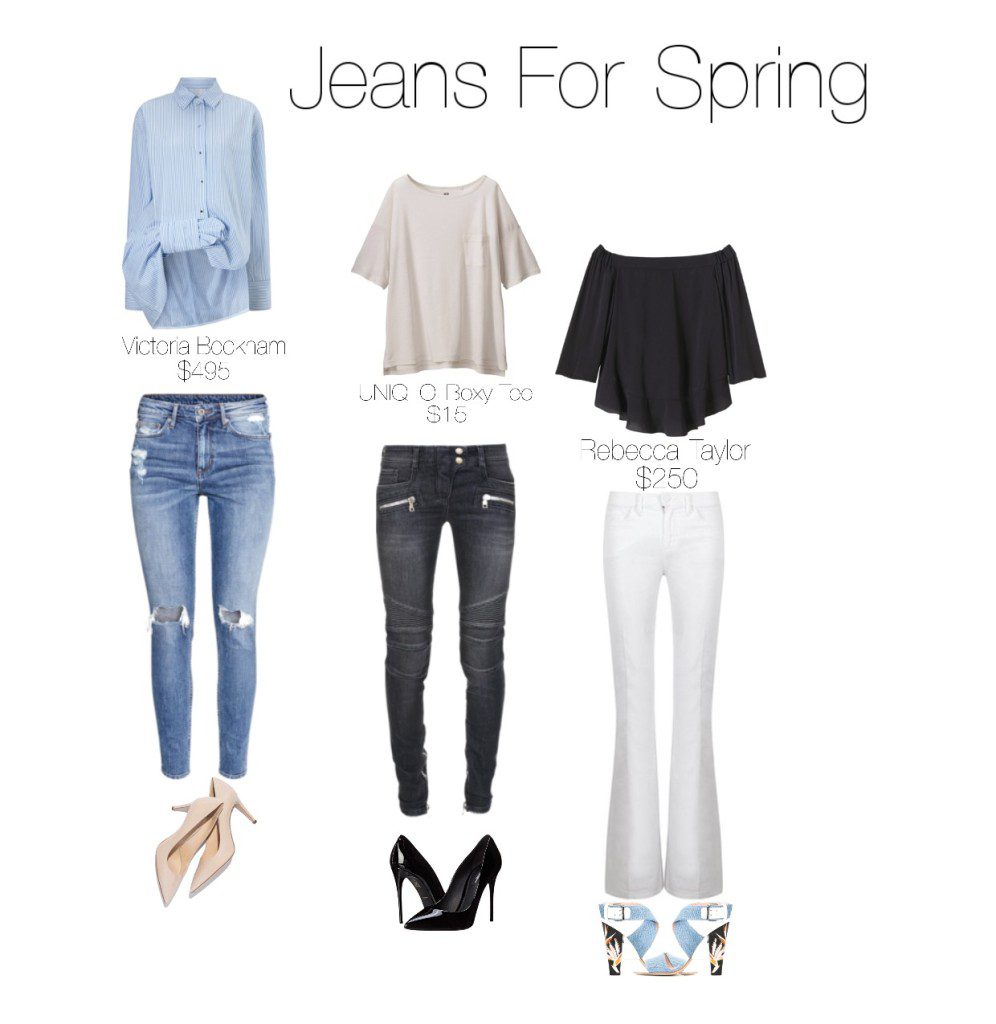 Which trend is your favorite and how would you style it? We'd love to hear your styling ideas.
By Shuntega Meadows