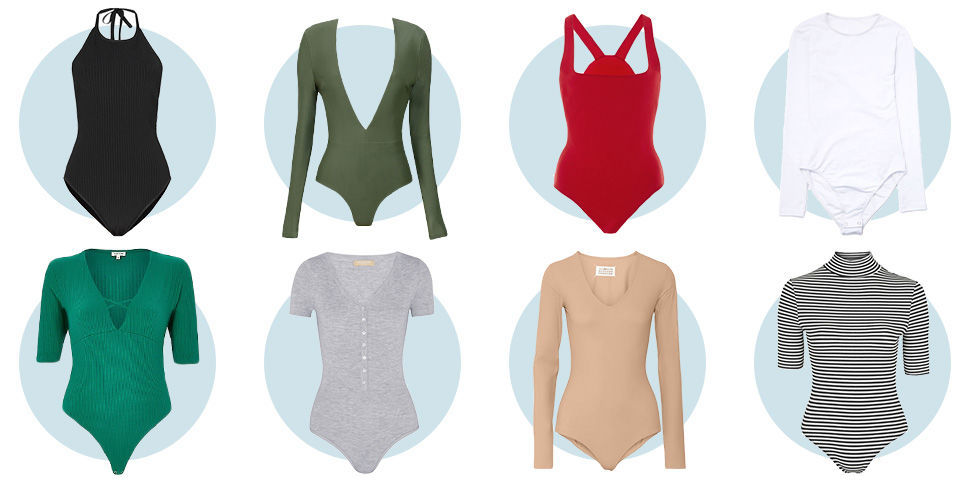 Yet another fashion trend has fought its way back from the 80s/90s. Making its way back into clothing stores are one-piece shirts also known as bodysuits. At first, it appeared as a summer trend with a number of sleeveless bodysuits, but now they come with every type of sleeve length, pushing their way into the fall season.
The racks in stores that were once covered with crop tops have now been replaced with bodysuits. There are various styles and they are popping up just about everywhere from Forever 21 to Zara.  Styles range from simple like any other shirt, to a more "dressy" or "fancier" styles including sheer, lace, leather, mesh, high necklines and bare backs/cut-outs.
Misguided Black Lace Up Bodysuit
Bodysuits are the new craze among women, and unlike crop tops they are cool weather friendly. Even if the sleeveless bodysuits are more your style, they look great with a cardigan or a button up too. They can be worn with jeans/pants, shorts or skirts, typically of the high-waist variety; but that depends on what you're comfortable with. And since high waist jeans/pants are becoming more available, it's fitting that bodysuits are too.
Now, you might ask, are bodysuits an all shape friendly trend, or are they worse than crop tops? Think of a bodysuit as a regular shirt that you tuck in. If you are comfortable tucking in your shirts, then why wouldn't a bodysuit be comfortable to you? Yes, it will be a hassle going to the bathroom, but it's worth it. Bodysuits fit perfectly into skirt/pants, with no bulge, and they stay in place. Admittedly, they don't agree with low rise jeans, especially if you'll be moving around a lot, but overall, this is a piece that you want to stock up on!
By: Kadisha Kentish