Dressing sharp is more than essential to helping you feel your best and being more productive at work. In fact, it is an essential part of the success equation because you never get a second chance at a first impression. In this article, I will give you some great tips on both mindset and work day fashion that will help you put your best foot forward at all times.
One of my favorite things about going to work each day is meeting new clients. You want to make sure that you set in your mind how you want that new client to receive you. Dress for it, see your great potential in your head, and once you meet them, act on it. You see, it is more than just going to your closet, it is really about approaching getting ready every morning with a sense of great expectation.
I always think of my mission statement when I get dressed. If my goal is to be an industry leading total image stylist that leads the industry in mindset, vision and providing trademark innovative service, then I have to immediately give people that impression when they meet me. I don't stand at the front of my closet and ponder for thirty minutes, but I do really take the overall impression my personal presentation is going to give.
Here are 5 questions to ask yourself when you get dressed:
Does this outfit make me look like the boss or the secretary?
Does this outfit bring my brand to life?
Do I feel confident in the outfit?
Are my accessories making a statement?
What impression will I leave on everyone who meets me today?
You see, especially when it comes to work fashion or career style presentation, it becomes less about  trends and more about impression management. Going for something that brings your essentials of classic style, personality, color and proportion all together is key to looking great every day. I always say if you want to be more productive in the office, look good while you work. After all, everyone knows that when you look good you feel good!

Red Hot Confidence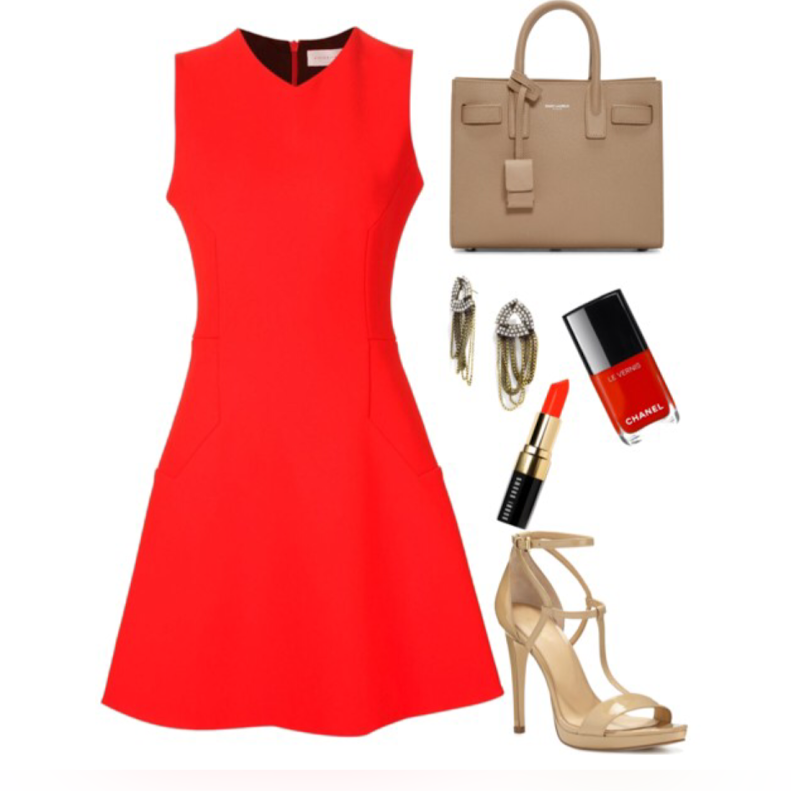 Outfit Details
Dress: Victoria Beckham Sleeveless Flared Dress
Bag: Saint Laurent Beige Nano Sac De Jour Tote
Shoes: Michael by Micheal Kors Simone Patent T-Strap
Earrings: BaubleBar Donna Chain Drops
Polish: Chanel Nail Colour in Rouge Essential
Lipstick: Bobbi Brown Lip Colour in Lady Ruba
Toast of the Town in a Splash of Turquoise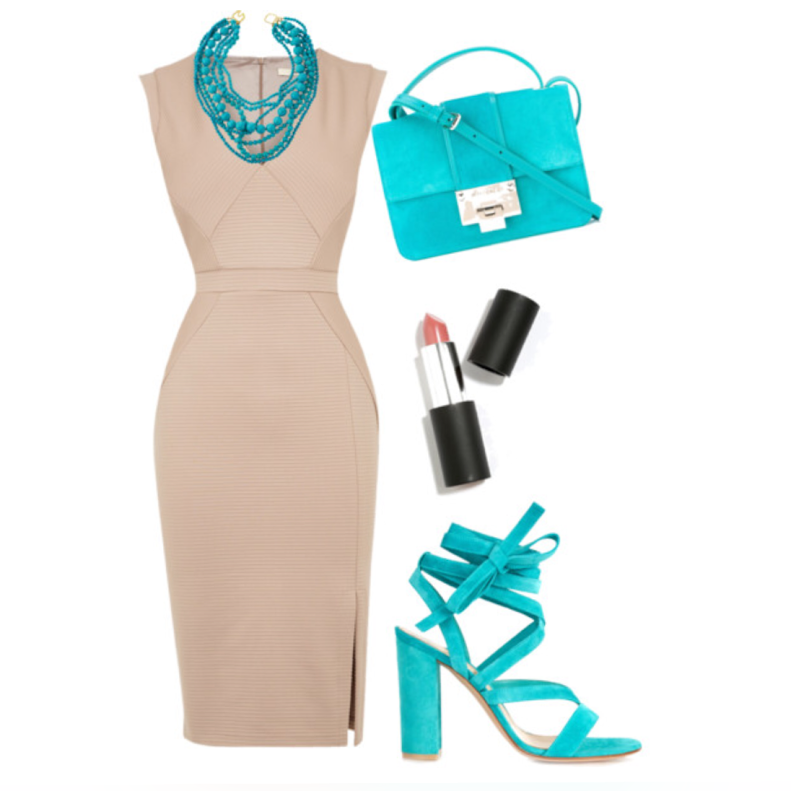 Outfit Details
Dress: Oasis Rib Pencil Dress
Bag:Jimmy Choo 'Rebel' Shoulder Bag
Shoes: Gianvito Rosi Janis Block Heel Sandal
Necklace: Kenneth Jay Lane Multi-Strand Necklace
Lipstick: Sigma Beauty in Spades Pink
By Liz Everett
Total Image Stylist (Hair, Makeup, Fashion) & Personal Brand Innovator
Liz Everett Style
Social Media @LizEverettStyle
(Twitter, Instagram, Pinterest)
Join Liz on the web www.LizEverettStyle.com
Get the most fabulous updates on the blogosphere with Liz Everett Style!
www.GlamandBold.com