OMG! Spring time is here and with summer around the corner, fresh produce is definitely #1 on our checklist. Farmer markets have always been a great pass time on Saturday or Sunday mornings when I was a little girl but now as I have gotten older it has turned into my daily routine. Since the economic downfall this method of shopping has picked up tremendously. Â From beneficial health advantages to at home anti-aging facials, fresh produce is taking on the world by storm. Â Shopping locally means you'll
save gas, which means saving money, and create less pollution in your drive,
pollute less, as the food does not need to be transported from a distance,
eat fresher food, with higher vitamin levels,  as less time passes from harvesting to purchasing,
eat tastier food; again, as less time passes from harvesting to purchasing,
eat healthier food: since it does not need to be shipped, and it will be purchased sooner, less (or none) fungicides are needed.
Here are just a few of these amazing foods that make it on the top of our grocery list every time:
Grocery Shopping List
1)Â Â Â Â Â  Apples: Protects your heart, prevents constipation, blocks diarrhea, improves lung capacity and cushions joints
2)Â Â Â Â Â  Apricots: Combats cancer, controls blood pressure, saves your eyesight, shields against Alzheimer's and slow aging process
3)Â Â Â Â Â  Bananas: Protects your heart, quiets cough, strengthens bones, controls blood pressure and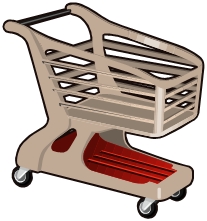 blocks diarrhea
4)Â Â Â Â Â  Cauliflower: Protects against Prostate Cancer, combats Breast Cancer, strengthen bones, banish bruises and guards against heart disease
5)Â Â Â Â Â  Cherries: Protects your heart, combats cancer, ends insomnia, slows aging process and shields against Alzheimer's
6)Â Â Â Â Â  Mangoes: Combats cancer, boosts memory, regulates thyroid, aids digestion
7)Â Â Â Â Â  Pineapple: Strengthens bones, relieves colds, aids digestion, dissolves warts and blocks diarrhea
8)Â Â Â Â Â  Sweet Potatoes: Saves your eyesight, lifts mood, combats cancer and strengthen bones
9)Â Â Â Â Â  Watermelon: Protects prostate, promotes weight loss,
lowers cholesterol, helps stop strokes and controls blood pressure
Outside of eating these Farmer's Market favorite's using them as a relaxing spa experience is great too. Here is a quick recipe to brightening up not only your spring and summer but your complexion.
Ingredients: 2 strawberries, 1/4 banana, 2 tbs raw honey, 1 tbs ground oats, 1/2 tbs of French Green Clay Directions: Puree all ingredients in a blender, food processor, or by hand. Apply mask to face for 30 minutes and rinse with warm water!
Why not start off this seasonal experience with your first trip to the wonderful world of fresh grocery shopping today. Below are lists of websites that will assist you in finding the closest Farmer's Market in your area.
Local Harvest   http://www.localharvest.org/
Agricultural Marketing Service  http://www.ams.usda.gov/AMSv1.0/FARMERSMARKETS
Remember in order to Stay OMGtastic you must first experience Flawless Innovation.
Ms. OMG
By Candice N. Frederick