By Chaundra Scott
Photos courtesy of Rona D. Drinkard
The pandemic has provided many with the opportunity to make time for self-love and self-care. Making time for such things provides a sense of freedom and wellness to one's life that may not always be present. With our recent national celebration of Juneteenth, we even acknowledge a stronger sense of freedom in all aspects. That expressed freedom can be seen through creative writing as well. Rona D. Drinkard is an award-winning author who is using writing as a form of freedom and self-care practice.
She's authentically sharing stories that tell of shared experiences. Her self-care practice is awarding her with the opportunity to be free on paper and in real life. Writing is her form of self expression that resonates with book lovers everywhere. Her debut fictional novel of "Friendship Matters" is poignantly penned to bring nostalgia to her readers as she shares a glimpse into the love of her hometown. Here's what she also shared about her creative expression and her author journey: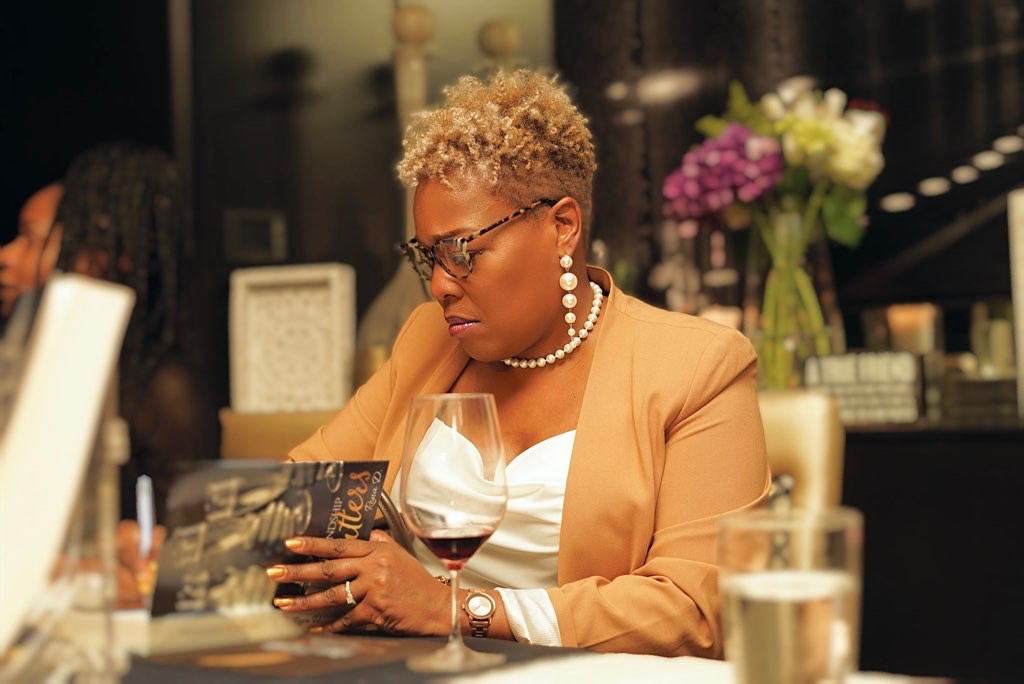 How does writing offer a sense of freedom and creativity for you?
"One of the reviewers with The Chrysalis BREW Project said it best: "Friendship Matters" by Rona D. Drinkard is not only women's fiction but an honest description of the female experience of African-American women. The voice of these women is still sorely underrepresented in literature, and with her book, Rona D. Drinkard makes a great service to all of us." She went on to address its social importance, uplifting plot, memorable characters and outstanding dialogues. I've often heard from readers when expressing their love for the book that what stood out most was the lack of backbiting. The friends were loyal, honest and supported each other and their families throughout the story. For me, writing "Friendship Matters"gave me the freedom to paint an honest picture of not only how I experience my friendships and family, but also how most African Americans as a culture embrace those we love and who we call friends."
What key points do you hope that your readers will receive from your current book title?
"Most importantly, I want readers to experience the fact that friendship matters. Oftentimes, our friends become family and family become friends. This story of Saisha, Euniqé and Kandace; their bond; and the support they provide to one another is a testament to what it takes to create strong relationships that lead to lifetime friendships."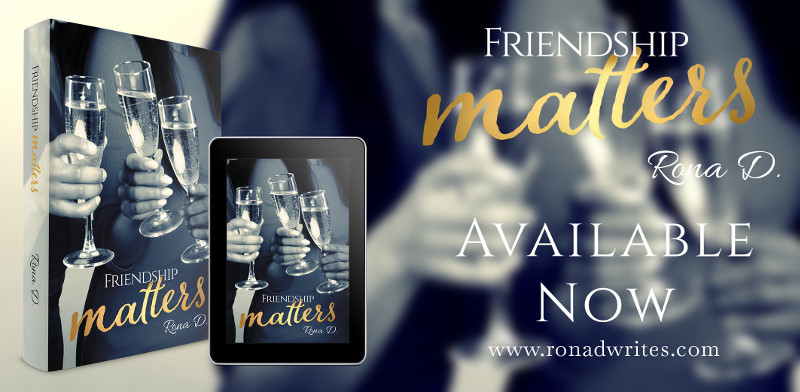 Many see writing as a form of self-care. What self-care practices do you have?
"I'm truly a social butterfly so outings with family and friends I truly enjoy. I make time to pamper myself whether it's a trip to the nail salon and a little shopping. I find the most peace on my deck, with a glass of wine, my laptop, and music while I write and create."
What's in the works for your author journey?
"I have started drafting the sequel to "Friendship Matters" and my plan is to self-publish it by the end of 2023. While doing so, I continue to participate with local vendor opportunities where I enjoy chatting with readers, autographing books along with virtual book discussions."
How can readers connect with you?
"I can be reached on IG, Facebook, Twitter and Pinterest as @ronadwrites oron Goodreads & BookBub under "Rona D. Drinkard." I will be a virtual vendor from June 17th – June 19th at the 2022 Juneteenth New York event that will be held in Brooklyn. On July 16th, I'll be one of the authors featured at the Curls and Coils Summer Pop Up Series held in Baltimore at Urban Reads Bookstore. I'll be on hand doing a reading, signing, and chatting with readers. Learn more about my events and to purchase your book copy by visiting www.ronadwrites.com."
Rona D. Drinkard isn't letting anyone or anything stop her creative expression. Her self-care practice is giving us great novels to share time and time again. Rona's storytelling is sharing her authentic voice with us in novel form. Stay tuned for her upcoming sequel, community events, and more as she expresses her freedom.
Writer, Chaundra Scott, is an MSW, Mom, authorpreneur and freelance writer. Connect with her online at www.curlscoils.net.