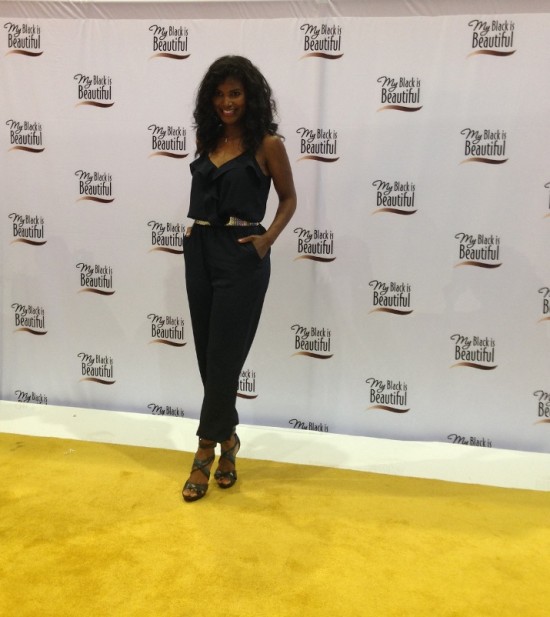 Louisiana native Denise Boutte returned to her hometown for the 20th annual Essence Festival that took place during the July 4th weekend. Denise was one of the special guests who appeared live on SiriusXM's "Heart and Soul" Channel broadcast presented by Ford and hosted by Cayman Kelly.
Denise backstage at SiriusXM with fitness guru
Scott Parker (left) and David Banner (right)

Currently starring in UP TV's romantic telefilm,"Where's the Love?" which successfully premiered last month to 1.8 million viewers, Denise has been keeping very busy these days. Her other current projects include New York Times best-selling author Carl Weber's Church Series, "The Choir Director," and "The Bounce Back" directed by Youssef Delara. The multi-talented actor has also just completed shooting the 1st season of her new cooking series (Produced by Brely Evans) scheduled to premiere this fall. We wish Denise all the best!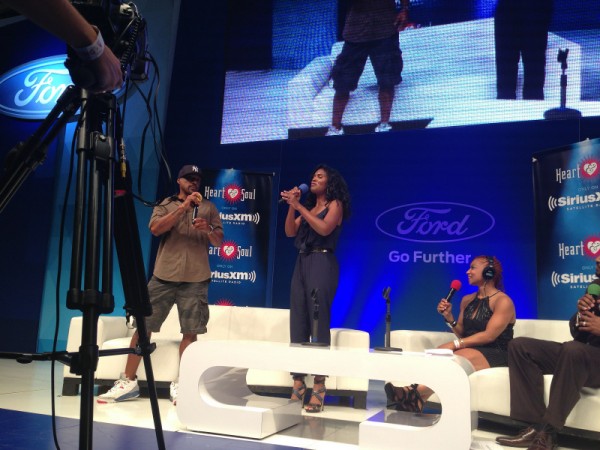 Denise on the set of SiriusXM's "Heart and Soul"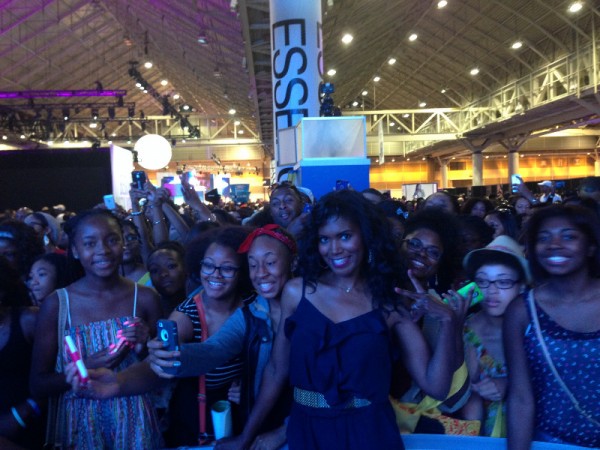 Denise taking time out with fans