It's been five weeks since Revolt TV and the Boys & Girls Club of Harlem  began their musical installment of concerts for a cause.  #HelloHarlemNYC met its five week mark with an amazing performance by rising R&B Soul star, Esnavi.  For those that may not be familiar with her music you may have heard it and not realized it was Esnavi. Her new single "What you Need" debuted in Season 4 of Love & Hip Hop.  So that might be one place.  If you shop at H&M, Old Navy, Abercombie & Fitch, Nine West,  Ann Taylor and Arden B, you might have been rockin and shopping to her sounds because her music is on their in-store playlists.  However, the most common is the adult contemporary radio stations where Esnavi's music has charted to the Top 40.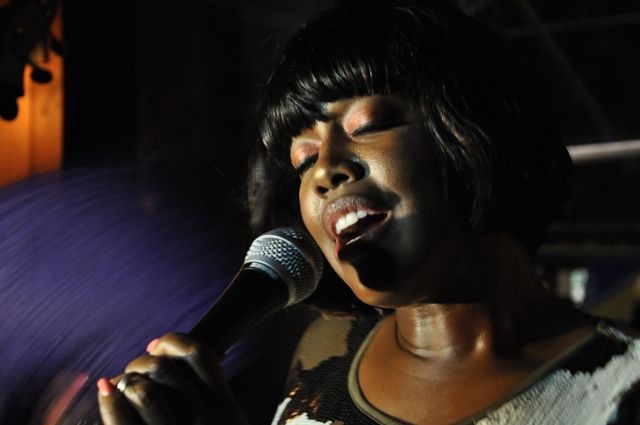 Last Monday, Esnavi viewers experienced an "Unexpected Love" for this soulful songstress as she sang songs from her latest album "Exit E,"  but the highlight of her performance was when she did an unexpected freestyle with Rahzel (Original Member of Roots).  Esnavi gave us a taste of her hip hop influence as she beat boxed on the mic only to have Rahzel take the stage and the duo entertained the Corner Social crowd by performing a rendition of Beyonce's song "Partition" like it has never been heard before.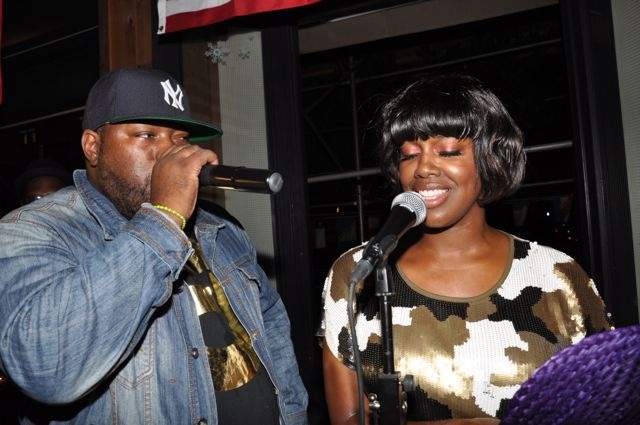 HELLO Harlem is a community campaign specifically designed to redefine the fundraising landscape by infusing charity and entertainment to raise interest, awareness and support for the Boys & Girls Club of Harlem (BGCH). Defined as an effort to Help Expand Life's Limitless Opportunities, the campaign draws upon influential relationships with the 'Who's Who' of NYC: philanthropists, entrepreneurs and civic leaders who support the BGCH mission and provide education, social and leadership opportunities for the children and youth of Harlem.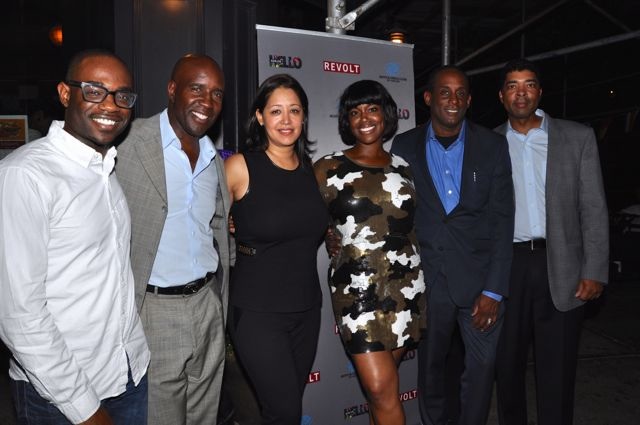 This week's VIPs included: Keith Clinkscales (CEO, REVOLT TV), Ericka Pittman (VP, Business Development, The Blue Flame Agency), Len Burnett (CEO, Uptown Media Ventures), Kevin Thompson (BET's "Claim to Fame"), Walt "Wiz" Miller (VH-1's "Black Ink"), Russell "Rahzel" Beltran (legendary beat box artist), Carmel Renee Macklin (Actor & Stunt Woman/The Eagle Academy for Young Men), Shirley Lewis (BGCH Chair of the Board of Directors), Edith Massiah (Director of Programs, BGCH), Rooney Nelson(Owner, The Nelson Group), Orly Duran (President, The Nelson Group) and many more. Every week the house is packed with the 'Who's Who' of today's trendsetters.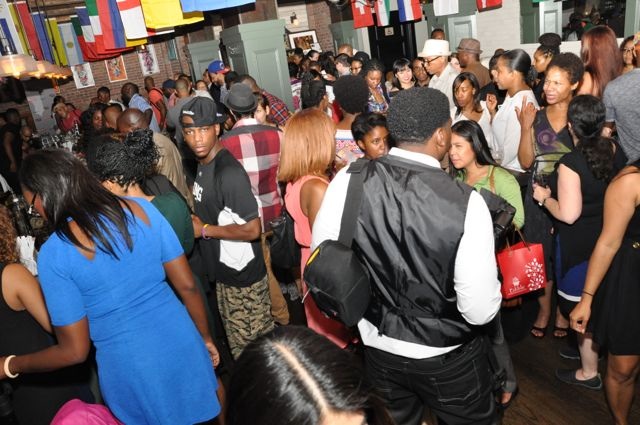 Last night's installment (number six) was at one of my favorite places in NYC- Mamajuana Café,  247 Dyckman St. (Corner of Seaman) Come  out and support our youth.  For more information go to www.helloharlem.org For information on Revolt TV go to www.revolt.tv and for information on Esnavi go to www.esnavi.com.  OR you can just keep it right here at BronzeMagOnline.com where we tell you daily, weekly and monthly what's HOT! Follow us @BronzeMagazine or me @ameliaismore
Photo Credit: Stephen Knight