By Unique Ratcliff
Where do minority women fall into the conversation around 'equal pay'
On Tuesday, April 10th, 2018, women across the country came together on social media to acknowledge Equal Pay Day. The date serves as a reminder of how far women have come in terms of making the same amount as men. Equal Pay Day was established by the National Committee on Pay Equity in 1996. The argument surrounding men being paid more than women has been a poignant topic of conversation since women entered the workplace after the Great Depression.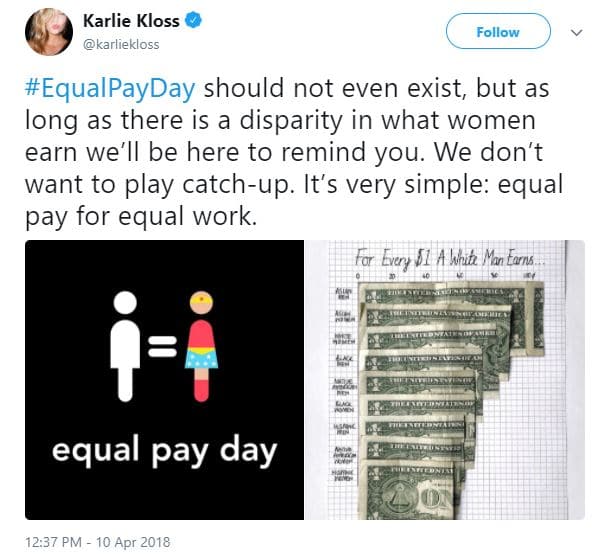 Despite the many societal advancements that we have made since then, we are still witnessing women make a significant amount less than men. According to the The American Association of University Women (AAUW), in 2016 women working full time in the United States were paid just 80 percent of what men were paying. The AAUW also reported that the pay gap has narrowed since the 1970s, because of women's progress in education. However, the gap still exists with the largest disproportion happening in New York City. The average male in New York makes around $53k for full-time work while the average female makes only $47k.
Living in hashtag worthy times we have seen an overwhelming amount of celebrity women come forward about the wage gap that continues to grow between men and women in Hollywood. Ellen Pompeo, the leading actress in hit show Grey's Anatomy, openly recalled to The Hollywood Reporter about her making less than Patrick Dempsey. Pompeo stated:
"And I could have walked away, so why didn't I? It's my show; I'm the number one. I'm sure I felt what a lot of other actresses feel." Pompeo's riot against her pay rate landed her a new deal where she would make $575,000 per episode.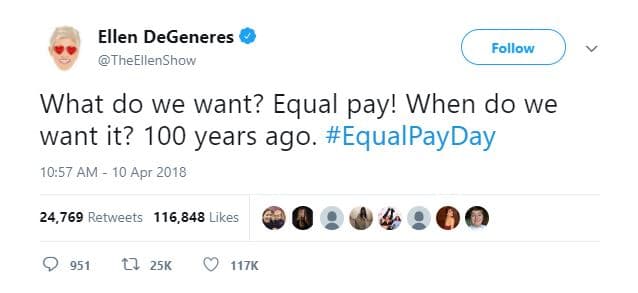 There's a trend that exists amongst women like Ellen Pompeo. Outside of these women being Hollywood elitist, they are all white. The gender pay gap affects all women, but what isn't addressed is it's effect on women of cover. In 2016, women of Hispanic or Latina, black or African American, Native American and Alaska Native (AIAN), and Native Hawaiian who worked full-time had a lower median annual earnings compared with non-Hispanic white and Asian women. The AAUW report showed that Hispanic or Latina women were paid only 54 percent of what white men were paid in 2016.
Ironically, white middle-class women, are now the face of the 'Equal Pay' movement. The wage gap is not just about creating fairness between men and women, but to ensure that everyone benefits from being paid equally for work.