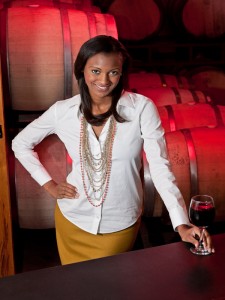 A passionate pioneering entrepreneur, wine expert, marketing and branding pro, philanthropist and former international fashion model, Lauren Maillian Bias is most certainly a woman of many talents. As Founder and CEO of  her newest venture, Luxury Market Branding, Lauren works closely with her clients to create and implement plans that establish and maintain brand identity that is consistent with her client's long-term goals, vision and company mission.  Prior to launching Luxury Market Branding, Lauren was the Proprietor, Creator and Chief Operating Officer of Sugarleaf Vineyards, the only African-American owned and operated winery on the East Coast, making her the youngest self made winery owner in the country.
I was so inspired by Lauren's accomplishments that I asked her to share her story. Here's what she had to say:
BM: Lauren, thank you for taking the time to speak with us. You have such an interesting professional background, having been the Proprietor, Creator and Chief Operating Officer of SugarLeaf Vineyards, the only African American owned and operated winery on the East Coast.  How did that come about?
LMB: The most succinct explanation is that the winery was my "passion project". I created the winery as the result of passion and interest in the field after extensive travels throughout the world to countries where I experienced some of the world's best food and wine. It sparked my initial interest in wine as a business, and I then went on to become a loyal customer to many cult vineyards and began collecting prestigious wines from various regions. I've always called it my "passion project" because I lived, breathed, and dreamt about every aspect of building and creating the business until it came to fruition. Then, I became consumed with perfecting the business model, building brand loyalty, and refining the products. Somewhere along in the process, I realized that I was making entrepreneurial history for several different reasons and there was a shift in my focus from business creation to education. I felt a responsibility and wanted to educate people who wanted to know more about wine, business creation and entrepreneurship in an approachable way.
 BM: What were your responsibilities as COO of SugarLeaf Vineyards?
LMB: As the Chief Operating Officer of Sugarleaf Vineyards I wore numerous hats simultaneously. I was responsible for all aspects of business operations, strategy, marketing, public relations, accounting, human resources, sales, compliance, distribution, events, overseeing all revenue streams, and planning all wine production. I was the face of the winery to the public and I handled all issues behind the scenes no matter how big or small because they all affected my bottom line. Some responsibilities evolved as the business grew and the tasting room opened to the public, which effectively created an entirely new business within itself— retail. There was always a laundry list of items that needed to be reviewed or completed, so much more goes into making a bottle of wine than people know. The business model consists of a mix of various sectors that are each so characteristically different yet dependent on the other — agricultural, manufacturing, online, wholesale and retail all under one umbrella that I was responsible for.
 BM: How did you become so well respected in the wine industry and what sorts of challenges did you face?
LMB: I came on the scene in the wine industry as an inquisitive sponge, ready, willing and able to absorb any and all information from the most well respected people in the industry. I asked insightful questions without hesitation and I listened without skepticism. I learned to listen in the moment and digest and apply the advice later. Some advice I didn't necessarily take but it certainly helped to shape my contingency plans. I think that people respected me for my tenaciousness and the way that I applied the cumulative advice from every corner of the industry.
BM: What was the transition like from COO of a wine vineyard to your newest and latest venture, Luxury Market Branding?
LMB: The transition to CEO of Luxury Market Branding was exhilarating. This new venture provided an opportunity to apply all that I had learned from creating Sugarleaf Vineyards, combined with my knowledge from studying International Trade and Marketing, and offer these services to businesses in various industries. It opened the door for me to scale my business model and expertise in more multiples than I could have at the winery. I felt that I had outgrown the boutique business model and wanted to create a business with larger scope and potential that allowed me to work in all of the industries that I am passionate about.
 BM: As a successful female entrepreneur and working mother in today's competitive environment, how do you manage work/life balance?
LMB: I think every working parent, especially women, have to do whatever works for them to provide balance. For me, it's being in control of my schedule and making sure that I am present for my children when they need me most. The meaningful moments in my children's lives are non-negotiable entries in my calendar. I work hard everyday to be as equally successful a mother in my children's eyes as I am an entrepreneur of my generation.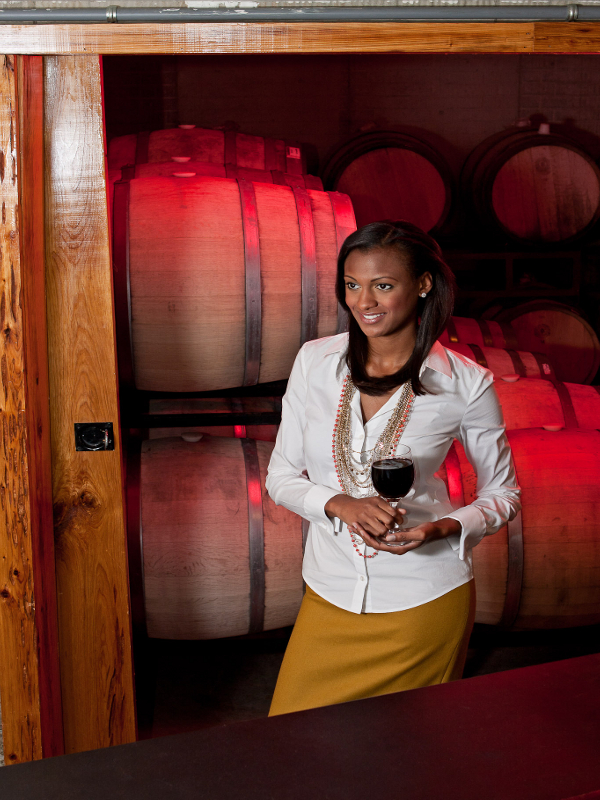 BM: If there was one piece of expert advice you could give to other women about business ownership or any aspect of being in business, what would it be and why?

LMB: Don't view having to prove yourself as a hurdle, view it as an honor and an opportunity to excel at lightning speed. Because truth be told, you won't have all of the answers all of the time; and that's ok because you'll learn so much more in the process. Learning to accept constructive criticism is crucial to success, it may hurt to hear in the moment but it will feel so good when   the insight gained works in your favor. 
 
 BM: Please tell us a little about your philanthropic involvement with organizations that affect youth and poverty.
LMB: I was fortunate enough to grow up in a dynamic city, obtain exceptional education and be exposed to diverse cultures. I can't say that I would be the same person, with the same drive and work ethic today had it not been for the way I was raised. It defined me as a child, shaped what I wanted as a young adult and how I sought to attain those goals. I believe that every child should have the same opportunities that I did irrespective of where they live or their family's resources. All of my philanthropic work seeks to create opportunities and programs, and raise funds to replicate my experience in some way for children and families with the hopes of enhancing the landscape of their future.
BM: So what's next for you Lauren?
LMB: I can't say definitively, but I can assure you that as an entrepreneur, I am looking forward to future endeavors that will create lots of incredible stories to share for a while.
By Editor-in-Chief Shawn Chavis