By Jade Solomon
Marsha Taylor, also known online as Marsha Daily, recently launched Beauty Map, a "one stop shop" for locating various beauty services and professionals locally. Beauty Map is designed to be a centralized hub "for anyone looking to properly locate the best in the industry locally," saving the average consumer from spending hours upon hours researching local service providers, and even from having unpleasant experiences.
What sparked your idea to create "Beauty Map?" Why did you feel this app was needed?
I was inside a bar I used to work at and there were no makeup artists there and I said to myself 'I wish there was an app like Uber for makeup artists.' Once I think about something I like to execute it. This was 2014. It's now 2021 and the app is complete.
The idea came about because I moved around a lot and each time I had to find all of my beauty services all over again. I go to a separate establishment for everything – hair, nails, brows, wax, so it was a major inconvenience. I realized that there's not a place like Beauty Map that exists. Today there's over 200 beauty services on the app, all researched by myself. I put every service I could possibly think of inside of it for everyone.
Beauty Map streamlines providers in oral care, eye care, med spas, nail salons, plastic surgeons, hair salons, brow boutiques, lash extensions, wax centers, vitamin infusion centers and beauty suites. Why was it important for you to cover all of these different fields for users?
It started out as an app that was going to be strictly about makeup and then it branched into all these different things. I really just wanted a place for us to find everything. I was asking myself 'why don't we have a place like that?' I also wanted to create a safe place for women. There's some girls who look up procedures and don't know where they're going. So we need a place where people can put reviews that can't be erased. If, for example, we find out a plastic surgeon has had a table death, we will remove that doctor from the app.
My app requires service providers to post professional pictures of the outside and inside of their establishment or else the account will be deleted. And that's important to me because I want to go somewhere that is safe and clean, and I want to see it before I go. Business owners also have to manually sign up to be featured on this app.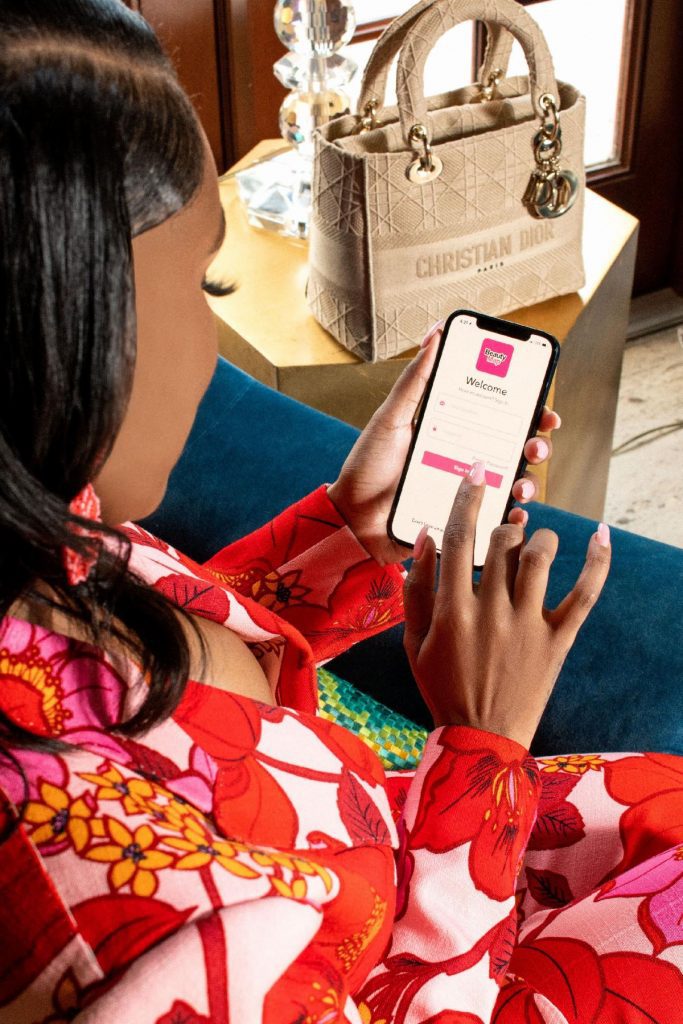 Let's take the example of someone searching for a plastic surgeon for a tummy tuck. Can you walk us through the process of using your app to do this from start to finish?
When you get to the first screen you'll see the emojis, then you click on the service you're looking for. The app will automatically pick up your current location, but you can also change the location results to wherever you need it. You will see the search results accompanied by the reviews and amount of stars. You can then reach out to the service provider by phone number. After the service is complete, you can scan your service provider's QR code and leave a verified review. Or you can log back onto the app yourself and leave your review. The app is really easy to navigate through.
What has been the reaction from users since launching your app?
Everyone freaked out like "what made you think of this?!" But also they know what's going to happen next. They're really excited to use it and sign up. When you go on Google, and type in a service that you want, nothing really pops up. You still have to go through the search results and comb through everything. We need a place that is more concise and provides results that are straight to the point.
I always had it in my mind that I was going to make this app and now it's here and I'm shocked at the response I'm getting. Timing is everything. There was a reason for it to come to fruition when it did because if not, it wouldn't be this.
Beauty Map is available for download on all Android and iOS devices.