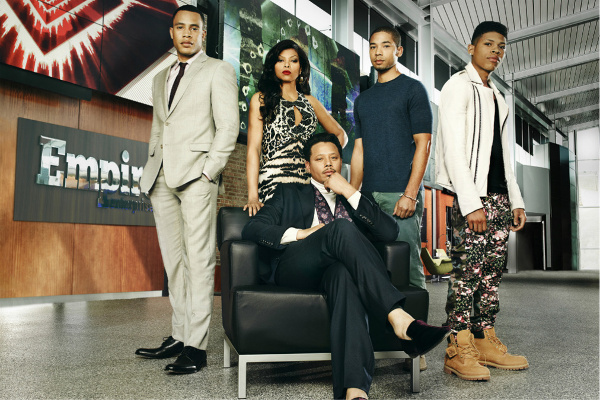 Empire is a hip-hop family drama created by Lee Daniels (known for directing movies like The Butler and Precious) and Danny Strong, and stars Terrence Howard and Taraji P. Henson. The show is partially based on William Shakespeare's King Lear and James Goldman's The Lion in Winter. The show premiered on January 7, 2015. With family intrigue, ongoing battle to control the business, murder, terminal illness and romance there is nothing boring about this show! Empire is very much reminiscent of Dallas, only set in the hip-hop world. Howard plays Lucious Lyon, the head of a music empire whose three sons (Andre, Jamal, and Hakeem) vie for his throne. He's one of those types of characters who you love to hate. Lucious is part ruthless thug, part businessman. Later on in the series premiere, it is revealed that he has ALS (Lou Gehrig's disease), a rare, auto-immune disease. He has three years, maybe more, most likely less. Taraji P. Henson portrays Cookie Lyon, Lucious' ex-wife and the mother of his sons, who served a seventeen year sentence in prison for drug dealing. Lucious uses the $400,000 that Cookie hustled to finance his music career and build his empire. Cookie is balls to the wall, and straight up hardcore. Henson plays this role well, I love her!
Andre (portrayed by Trai Byers) is the Ivy League smart guy with a devious streak. In some ways, he reminds me of Lucious. He is conniving and manipulative. Jamal (portrayed by Jussie Smollet) is sensitive. He has an innate musical gift like his father, but Lucious won't accept him because he's gay. Hakeem (portrayed by Bryshere Gray) is the spoiled little prince. He wants the empire, but doesn't have the drive or the knowledge. He is all talk and no action. My favorite scene was when Cookie beat his butt with a broom (after the kid got smart), which gave me a good laugh.
The story of Lucious and Cookie, from their early days together struggling to make it is riveting. I also thoroughly enjoyed Terrence Howard and Tarji P Henson's on screen chemistry. They play their parts with such depth, that it doesn't even feel cheap or cliché. It is first and foremost a story of a dynasty, how the family fought their way to the top and what they had to do to maintain it. Most importantly, it is a story about a family and all of their complexities.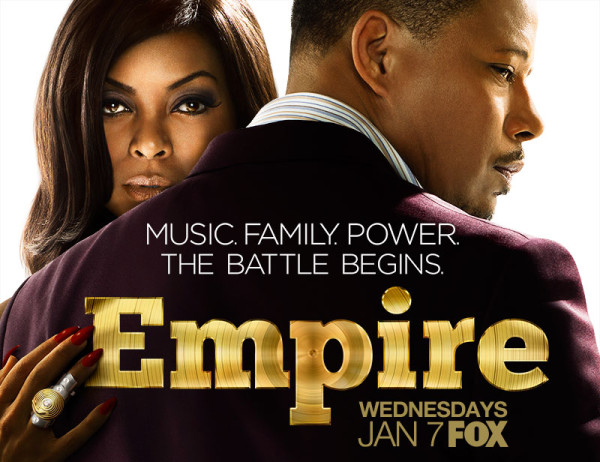 The music is fantastic, fresh, and original (executive music producer is Timbaland). If you are interested in the music business, this show gives you an inside view of it. All in all, I give Empire 9 out of 10 because I do feel like the boundaries could be pushed even further. It touches modern social issues with gays in entertainment and the picture people have already drawn in their heads. Empire has quickly become one of my new favorite shows. It literally had me on the edge of my seat the whole time. I laughed, cried and was shocked with some of the language, but hey, it was real. My mom and I absolutely adore this show, and plan on watching it on a regular basis from here on out. I hope everyone will tune in and give this show a chance. Empire has the potential to be truly great!
The show became the network's biggest drama debut in several years. To say that Fox has a bona fide hit on their hands with Empire is an understatement. According to Entertainment Weekly, Empire is the highest-rated TV series that Fox has enjoyed in the past three years – with the premiere garnering nearly 10 million viewers.
Support Empire by watching it every Wednesday at 8:00 p.m. CT/9:00 p.m. ET!!
by Farren Washington