By Patrice Rivers
By day, Shanna Douglas is a Catering Office Manager. By night, she writes Real Life Erotica and is a Sexual Empowerment Advocate. A native of Chicago, Illinois, she attended both public and Catholic schools, then later attended Roosevelt University and Illinois Institute of Art where she received an AAS of Culinary Arts in 2004. Shanna doesn't remember when, but she has always known that she was a sexual being. As a young girl, before becoming sexually active, she kept journals of her thoughts. She grew up in a family that is very open and often has sex-based conversations. Shanna says that she was taught at an early age about the do's and don'ts of sex – the how to and how not to, the good, the bad and the ugly of sex and relationships. As a Sexual Empowerment Advocate, she created Tasteful Treasures to help women enhance their sexual desires and let them know that it is acceptable to be a sexual woman. In 2019, as Jade's Desire, Shanna penned her thoughts in a diary entitled 'The Real Thoughts of a Sexual Submissive.'
PATRICE RIVERS: How did you come up with the name Jade's Desire?
JD: Funny, but true story. Honestly, the letters in Jade's are the initials of my 4 sons and stepson. And, of course, Desire is that I want men to Desire me. Ok, maybe just my man, but other men would help the ego. [lol] So, there you have Jade's Desire.
PR: What does being a Sexual Empowerment Advocate mean to you?
JD: For whatever reason, I have always been the go-to person when my friends and family have questions about sex. When I initially did a soft launch for my book, many of the responses from the women were that they have or had some of the same emotions that had been depicted. So, I decided to use my love for sex for good and not evil [lol]. My message is that it is absolutely acceptable to be a sexual woman. I am teaching those that want to learn and helping those that want help by showing them that a woman can be sexual, sexy, sensual, all the above and still be a lady.
P.R. For women that want to talk about their sexual side but don't know how to, what advice/suggestion would you give them to become more open and confident?
JD: I am very straightforward, so I say just talk about it. Walk in confidence, walk in your sexy, find your sexy and embrace it. Know that you elude sex appeal. Stand in the mirror and see your beauty. Find your inner beauty. Embrace it. Walk the talk with your shoulders back, your back straight, your head up and strut!
P.R. Let's talk about your book 'The Real Thoughts of a Sexual Submissive.' What inspired you to pen the book?
JD: My other half. I swear I had no intention of writing a book. Not a thought. NOTHING! [lol] I didn't know that publishing companies search blogs. One reached out to me asking me if I ever thought of making my story a book and I politely said No [lol]. If it weren't for my other half talking me into it, there would not be a book. He came up with everything, including the title of the book. Even though I already had the word Jade's. He came up with Desire and there you have it. Because of his support and encouragement, I dedicated my book to him.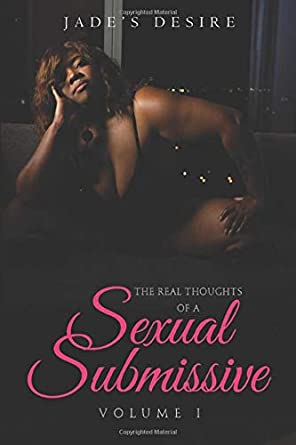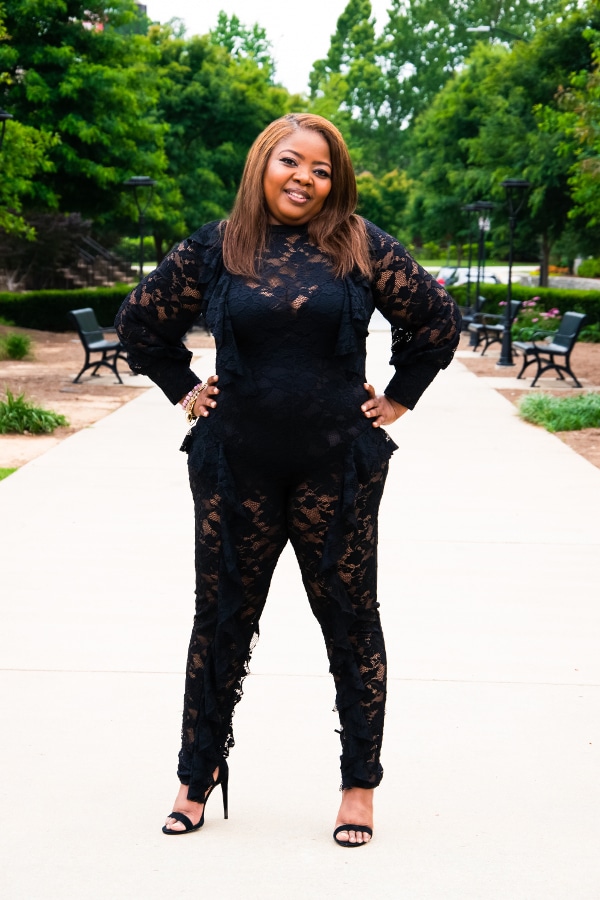 P.R. Do you have any favorite authors that you would like to share?
JD: You're going to get a kick out of this … Dean Koontz and Steven King. I fell in love with Dean Koontz in high school and I have followed his career ever since. I also like Zane. Zane is my inspiration in the erotica genre. I figured if she could give us fiction then I could do nonfiction. They are each on different levels of favorite, but Dean is at the top of the list.
P.R. I want to dive right in to the 'Sex and Food' Segment of your brand. Tell readers a little bit about it and who it caters to.
JD: Sex and Food is a weekly v-log that shows couples how to cook quick and easy meals and incorporate intimacy into the meal. Personal Sex and Food sessions can also be booked to provide a personal chef and sexual coaching. It is all about helping couples improve or maintain healthy relationships. In addition to focusing on the relationship and sex, it gives couples the opportunity to learn and try something new together. 'The 'Sex' in Sex and Food is my insight provided on various sexual positions and conversations that can be a part of the experience. Sex goes with Food. They are the perfect pair.
P.R. Are you working on any new projects for the remainder of 2020?
JD: Well, I'm excited to announce that we are starting my book tour in September here in Atlanta. I have a big surprise that I will be premiering there as well. I'm working on the second book titled The Real Thoughts of a Sexual Submissive Volume II: Sex, Sports, Politics. Sex and Food with Tasteful Treasures & Soul Unique Catering will continue to do weekly videos with new food. We are hoping to book more private chef and sex classes. There is also the option to book just the private chef.
P.R. How can readers connect with you?
JD: I love connecting with my audience. Connect with me on Instagram @sexualsubmissive1 and on Facebook Jade's Desire Tasteful Treasures 69 on Facebook. Our website is www.tastefultreasures69.com – which also has our Sex and Food Segment so you can view past episodes. Please also get the book The Real Thoughts of a Sexual Submissive. It is available online, basically anywhere books are sold. Read it. Talk about it. Be sure to leave reviews 😊