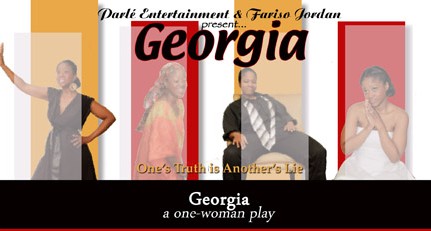 Like Chaka Khan's infamous R&B anthem shouts "I'm Every Woman,"  in the play titled "Georgia", Fariso Jordan literally plays every woman…including one man.  But this isn't about the song; it's about the one-woman, four-character play written and performed by Jordan (directed by Kevin Benoit of Parle Entertainment) that takes you on a thought provoking journey of love and conflict between a young couple.  The play chronicles the couples' relationship from their impending nuptials in present day back to its very beginnings which opened the door to one of the most taboo interactions between a man and a woman in a relationship- intimate partner rape.  The play shows the staggered reality of what happens when our emotional development catches up to the definitive moments in our relationships.  Fariso genuinely navigates her way through the opposing viewpoints of each of the four character portrayals by exposing the vulnerability of the main character Georgia; expressively relaying the generational consciousness of Georgia's best friend; providing the matured perspective of an immigrant parent and finally, displaying the gendered posturing of Ronnie, Georgia's betrothed.
I actually attended the this past Friday's show and I can honestly say, that besides a great show it was very inspiring to see young entrepreneurs and artists in action.  I am a strong believer that one of the greatest life legacies we can leave for young people is wisdom; but even greater is when young professionals create legacies of wisdom for one another through relevant situations and conversations as those that exist in "Georgia.
About Fariso Jordan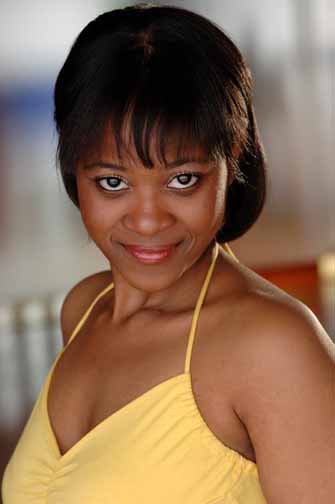 An actress and playwright who is avidly invested in the condition of the world, Fariso Jordan directs her creative talents towards telling stories that matter.  She is committed to engaging her passion and inventiveness to create multisensory experiences that shift the spirits of her audience members.
Fariso's recent credits include roles in the plays, "The Wedding Band," "The Day Room," and "The Colored Museum."  Her latest work, "Georgia," premiered in NYC in March 2011.  Having already performed in Washington, D.C. and New Jersey, the show will go on a national tour to engage young audiences in relevant conversations on love, sex and gender.  While originally from Texas, Fariso moved to NYC to study theatre–performance at Fordham University.
There's one final chance to see Fariso Jordan in Georgia this Friday August 12th at 7pm
the Nuyorican Poet's Cafe
236 E. 3rd Street bet. Avenues B & C
NY, NY
General Admission $20 + Group Discounts Available
For further info please visit www.farisojordan.com
By Editor-in-Chief Shawn Chavis