By Shawn Stuldivant
Hello Bronze beauties! The "new normal" has put the spotlight on the beauty industry in a big way, especially skincare. Spending more time at home and wearing less makeup has allowed us to focus more closely on how we take care of our skin, starting with the most basic step, cleansing. We all know that the key to having great skin is how you choose to cleanse it.
My daily three-step cleansing routine includes a facial cleanser to get all the surface dirt and oil off my face, followed by toner, which goes a little further in removing any leftover dirt and oils while also tightening my pores, and finally, I use a moisturizer to protect and hydrate my skin. Although I've been using the same well-known brand cleanser for quite some time, I was excited to try Monrovian Beauty's Daily Hydrating Facial Cleanser. Â Â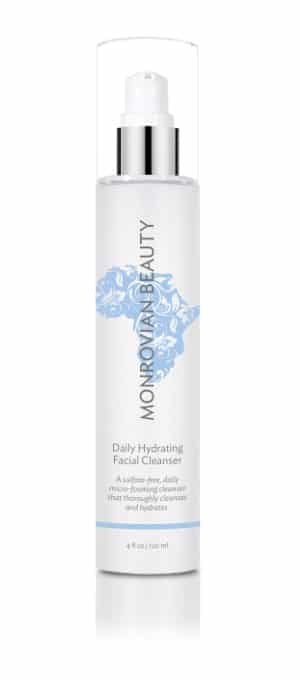 This Black-Owned, eco-friendly beauty brand uses natural ingredients, free of parabens and sulfates. Their natural, daily micro foaming cleanser claims to thoroughly cleanse the skin to gently remove surface impurities and soothe redness without stripping the skin of essential oils.
As one of the products listed in our recent self-care guide, I found Monrovian Beauty's claims to be true. I used it as part of my morning cleansing routine and was extremely impressed with how foamy and lathery this cleanser was with only a dime sized amount in the palm of my hand. It's fragrance free and my face felt so soft and silky smooth during and after cleansing. It felt like a spa experience in a bottle. And I love, love that the ingredients are all natural. For those of you who are watching your coins, it is a bit on the high end for a daily cleanser at $28, but I found it worth the investment. It also makes a great gift!