By Shawn Stuldivant
Hey Bronze beauties! Although summer outings are limited and face mask wearing in public makes putting on makeup almost useless, you can still look summer cute for photos, social media and virtual activities with Jolii Cosmetics' 2.0 Collection. Made in Italy, the indie brand offers the perfect addition to your summer shimmer with their Lustre Lip line and their newly launched pigmented powder, The Elixir. Of the two available shades for each, I had the opportunity to try try the Nuova Vita Elixir and the Terrena lip gloss.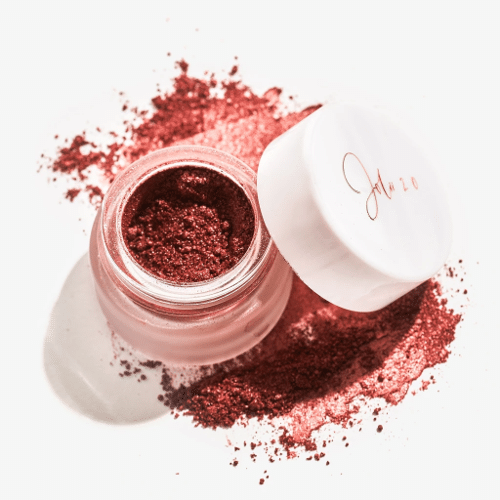 The Terrena lip gloss took my lips to another level with a hint of color with its special transparent gels and special pearls, giving my lips an opalescent glossiness and shine. And that is not all – one of the active ingredients used is menthol, which kept my lips feeling cool in the summer heat. The Nuova Vita Elixir is a lightweight pigmented powder with a slight shimmer that glided onto my eyes smoothly. The cool thing is, if you're craving a little eye color, you can wear as much or as little as you want even with a face mask on. The multi-purpose formula can also be used on your cheeks.
I'm not big on wearing a full face of makeup all the time, so I found the 2.0 Collection perfect for adding a little color and shine to my casual look. It also helps knowing that Jolii Cosmetics is a clean brand that is 100 percent vegan and cruelty, gluten and paraben-free. It also has an affordable pricepoint. I recommend you checking out this small collection before summer's out.