By Shawn Stuldivant, Editor in Chief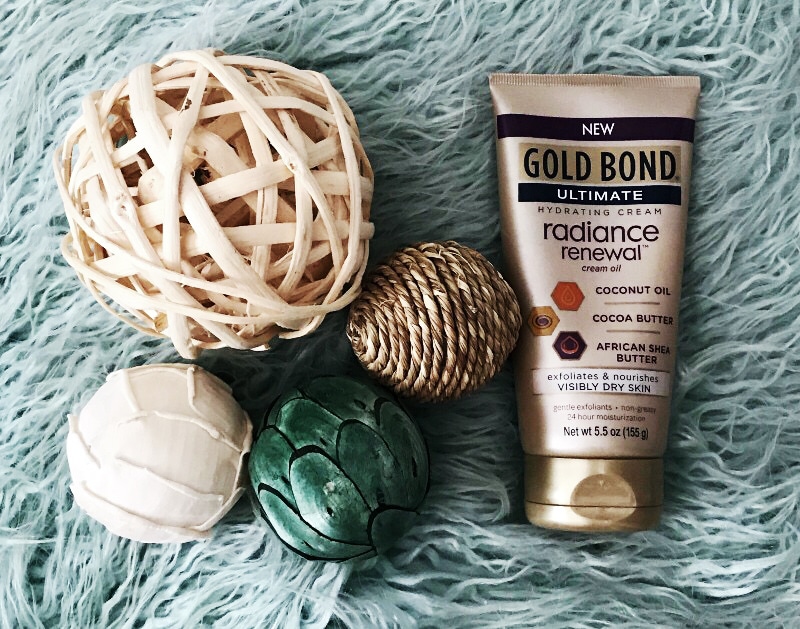 Hello Bronze Beauties! If you are in the Northeast region of the country and was affected by the wrath of the recent Nor'easter snowstorm, then you know winter isn't quite done with us yet. Anyone who has read my past article reviews on skincare products will recall how I have stressed the importance of keeping your skin moisturized during the winter months. That still holds true as winter struggles to hold on to us while at the same time spring is quickly approaching in the next 11 days on March 20th.
I have been introduced to the new GOLD BOND® Ultimate Radiance Renewal™ which can be used for year round protection and promises to exfoliate and nourish your skin. Remember their medicated body powder from back in the day? It had an excellent reputation, therefore it and the Gold Bond name always stuck with me over the years as a really good brand. I had never tried their lotion products before so when I was asked to try this one I was very excited because prior to being asked, I had seen a commercial (see below) featuring African American women who were using it. It was refreshing to see someone who looked like me with brown skin using a product intended to combat a condition that African Americans constantly deal with- visibly dry skin. And it also contains three key ingredients that women of color tend to love in our skin care products- coconut oil, cocoa butter and African shea butter. See the commercial I was referring to here or below:
I decided to try it right after my shower, which is usually the best time to use any type of lotion or cream because your pores are open and can absorb the ingredients more easily. The first thing that got my attention was the fragrance! You could definitely smell the pleasant aromas of shea and cocoa butters at work. One thing I really liked was that it didn't feel greasy on my skin. It actually felt lightweight and silky smooth. This particularly helped as I put it on the heels of my feet, which tend to get really dry and cracked at times, especially during the winter months. Another plus factor was that it kept its promise of 24-hour hydration and moisturization. I didn't have to reapply like I have had to in the past with other lotions and creams. Overall, GOLD BOND® Ultimate Radiance Renewal™ works nicely for me so I will certainly be adding it to my shopping list. The price point is easy on the wallet and you can find it nationwide at retailers such as Walmart, Target and Walgreens.
This post was created in partnership with GOLD BOND® Ultimate Radiance Renewal™- This review reflects the editor's own opinion