By Shawn Stuldivant, Editor in Chief
Hey Bronze beauties! I hope that you are staying well and safe. Even though certain parts of the country are slowly reopening, the current times are still difficult to navigate for most. This pandemic has shined a light on how important self-care is in all its forms, particularly when it comes to women and our bodies. As an editor, I get the opportunity to try lots of beauty products but it is rare that I get to try one so personal.
Recently, I switched up my normal shower routine by replacing my regular use of body wash on a certain feminine area with Freshie, a feminine care wash. I must be honest, when I first heard about this brand, I thought it was a douching product. For those of you who may not be familiar with douching, it was extremely popular back in the day and was designed for the internal cleansing of a woman's vagina. It's something most women did without a second thought until the medical industry deemed it harmful and unsafe to a woman's natural balance. Today, there are more natural and safer ways to keep your "lady parts" clean and fresh.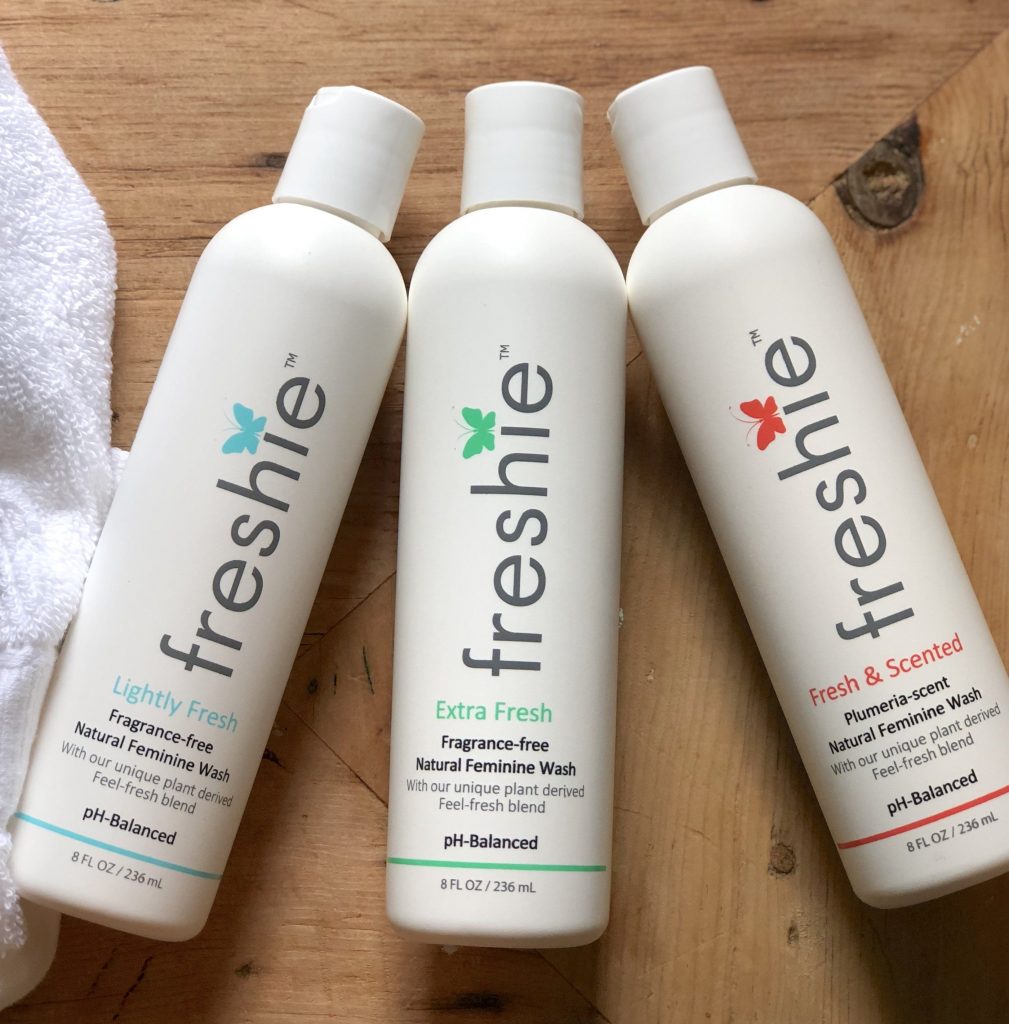 After reading the directions for use on the bottle of Freshie, I was pleasantly surprised to see that it is meant for external use only. So basically, when it's time to clean your area "down there," you lather it on your hand or on your washcloth/sponge and use it the same as you would soap or body wash. I was also happy to see that Freshie is a natural feminine wash, it's fragrance free, the ingredients are plant derived and it's PH-balanced, meaning it won't disrupt my body's normal, natural levels. I have to say, I certainly felt the difference as soon as I used it. I had my choice between Lightly Fresh, Fresh and Scented and Extra Fresh. For this review I tried the Fresh and Scented. As soon as I opened it, I could smell a minty freshness. And when I applied it while bathing, I felt a cool and refreshing sensation. No stinging or burning. These were all the signs I needed to let me know that it was accomplishing what it was meant to. Hours later after my shower I still felt FRESHIE. I will definitely continue using it.
If natural feminine care is important to you, then Freshie is a product you should add to your beauty cleansing routine. And if supporting women owned and minority women owned businesses is important to you, then you should know that Freshie is female and Latina owned. And they are charitable by supporting women's causes around the world.
More good things about Freshie:
No Sulfate | No Paraben | No DEA No Dyes | Not Tested on Animals | Made in the USA