By Shawn Stuldivant, Editor in Chief
It's beginning to look a lot like Christmas shopping, Bronze beauties! In addition to our recently released holiday gift guide, I also wanted to share a few special holiday finds that have caught my eye this year that I think would make amazing gifts. It's been another tough year for a lot of us, so my focus is all about giving the gift that will enhance my loved ones' well-being.
Body Complete Trim Kit – $133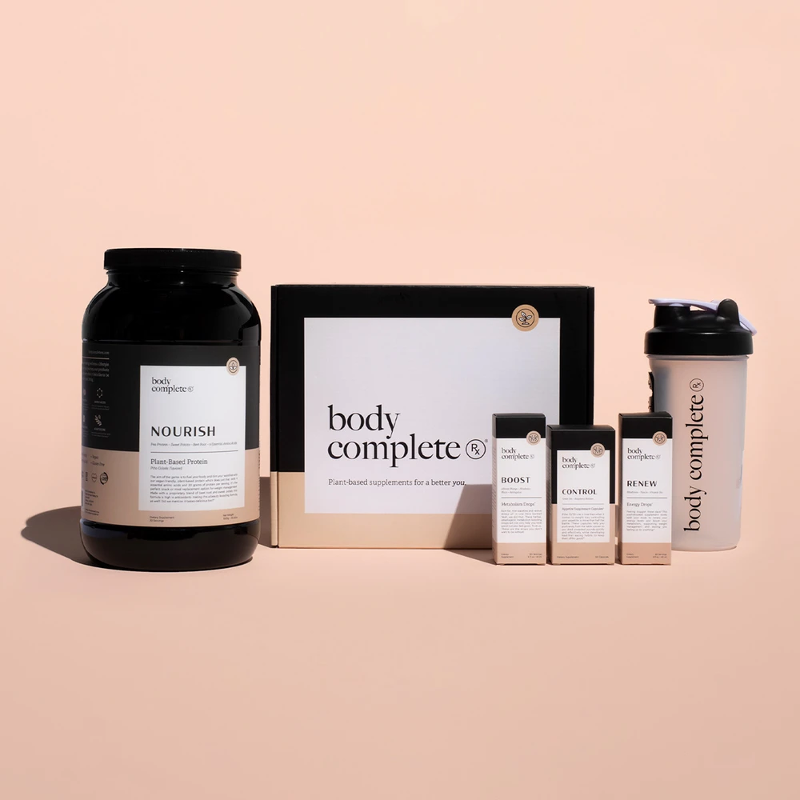 The perfect gift for the one who has weight loss as her goal. She'll be able to power up and slim down with their most coveted weight management supplements all in one easy monthly kit. The TRIM Kit makes hitting your weight loss goals easier than ever, giving you everything you need to rev up your metabolism, curb your cravings and supercharge your energy.
FinaMill – Pepper Mill & Spice Grinder in One – $39.99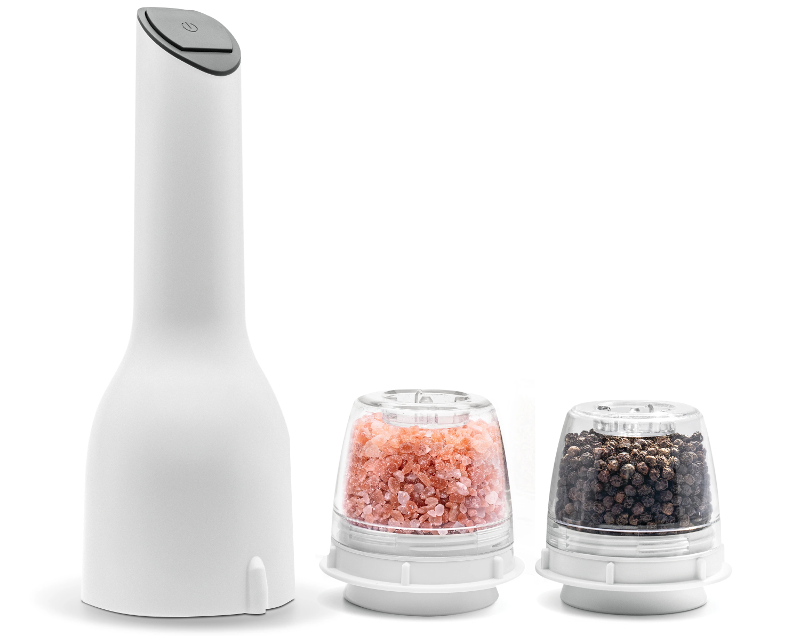 The spice grinder with interchangeable pods. A world's first.Recipient of the Platinum Award by A'Design for Cookware & Bakeware in 2020, FinaMill's patented design is unsurpassed among spice grinder machines. Say goodbye to flavor contamination and hello to delicious taste.
The Honey Pot Co – Bath Bombs and Moisturizing Water-Based Lubricant – $13.99 each
An at-home spa day is not complete without a warm bath. A go-to holiday gift, bath bombs can be used to prepare a relaxing bath. Available in soothing lavender and fragrance-free options, these bath bombs are formulated without harmful parabens, carcinogens, and sulfates to support vaginal wellness and ensure a balanced pH.
Spice up the holiday season for you and your partner with a moisturizing water-based lube in strawberry flavor or agave extract. Their lubricants contain gentle ingredients that don't cause irritation and a pH-balanced and hypoallergenic formula for easy glide. Designed with an easy pump for no unnecessary distractions, and safe to use with condoms and sex toys.
Aunt Jackie's Aloe and Mint Collection – $59.95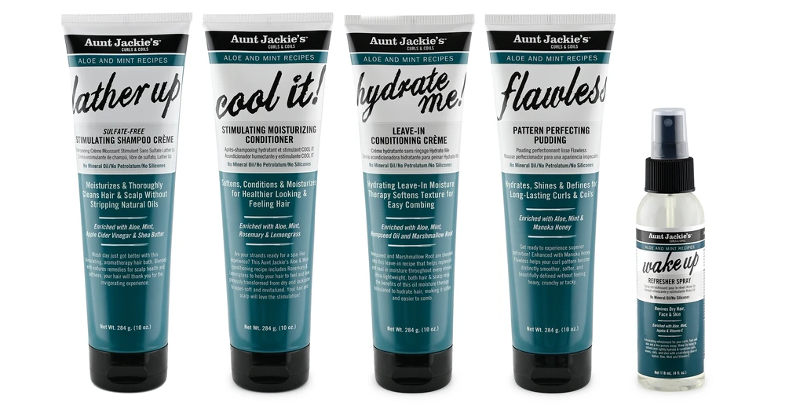 Talk about the perfect gift for a dual spa-like experience. The first Aunt Jackie's collection that can be used on both hair and body, their new Aloe and Mint collection features ingredients formulated to deliver hydration, softness, manageability and smoothness to all textures to provide an invigorating experience. Plus it's gender neutral and provides desirable benefits for all.
Beloved – Roasted Chestnuts & Ginger Bath and Body Collection – from $3.99 each
This collection from little sister bath & body brand to Love Beauty and Planet has the perfect gifts to pamper your loved ones this holiday season. A pampering line of bath & body products available in 8 experiential formats for your individual self-care needs: Shower & Bath Gel, Whipped Body Scrub, Body Cream, Foaming Hand Wash, Hand Lotion, Mini Shower & Bath Gel, Lip Balm, and a Scented 2-Wick Candle. Products are vegan, paraben-free,
and crafted with ethically sourced oils and extracts. It also comes packaged in
bottles and jars made from 100% recycled plastic. Globally, Love Beauty Planet does
not test on animals and is PETA certified Cruelty-Free.
With early shopping being a hot topic with supply chain delays looming, encourages you to 'Plan It For The Planet' and pledge to finish your online shopping before December 4th, avoiding next-day or same-day delivery. Until December 4th, for every use of their #PlanItforthePlanet hashtag on social media (Facebook, Twitter, Instagram and TikTok) Love Beauty and Planet will donate $19.99 (the average value of rush shipping) up to $150,000 to the National Forest Foundation's reforestation efforts, which will support the planting of 150,000 trees in the U.S.
Cocotique – Holiday Limited Edition Box 2021 – $45 (valued at $125)
The original beauty subscription box for Women of Color wants you to make sure you take time during the busy holiday season to pamper yourself, and to share the love with others. Curated box has some of their subscriber faves and also some new products. Products include:
AFTERSPA Mini Jade Roller – TRAVEL SIZE
EDEN BODYWORKS Papaya Castor Conditioning Hairdress – TRAVEL SIZE
EDEN BODYWORKS Papaya Castor Scalp Massaging Serum – TRAVEL SIZE
GARNER'S GARDEN DIY Charcoal Mineral Face Mask – FULL SIZE
GLOSSIER Milky Jelly Cleanser – FULL SIZE
GOLD LABEL COSMETICS Matte Lip Pen (Trust Fund, Empowering, or Style Section) – FULL SIZE
IMBUE Curl Defending Heat Protection Mist – FULL SIZE
KNEIPP "Muscle Soothing" Juniper Mineral Bath Salt Soak – FULL SIZE
KRYSLEE Body Souffle – TRAVEL SIZE
MELĒ No Shade Sunscreen Oil SPF 30 – FULL SIZE
NURIA Defend Purifying Bubble Mask with Green Tea native to China – FULL SIZE
SMILE TWICE Classic Duo 2-Pack Tubes of Toothpaste (Invigorating Wintergreen & Peppermint for DAYTIME & Calming Vanilla Lavender Mint for NIGHTTIME) – TRAVEL SIZE
SKY ORGANICS Castor Oil – FULL SIZE
YAA YAA NATURAL Ghana Gold Whipped Shea Body Frosting – TRAVEL SIZE
Dove – Irritation Care Body Wash – $6.49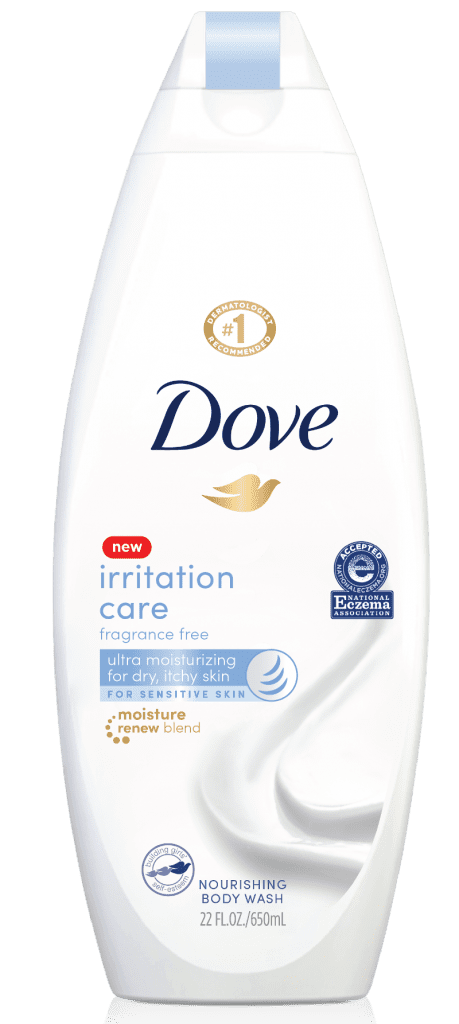 A special gift for the eczema sufferer in your life. This body wash is ultra-moisturizing to care for dry, itchy skin. It is also designed to care for eczema-prone and redness-prone skin and has received the National Eczema Association seal of acceptance. Fragrance free and hypoallergenic with an ultra-creamy formula to give sensitive skin the care it deserves. Add on a gentle cleansing konjac sponge, an eco-friendly cotton robe and slippers and you've created a soothing self-care package gift.