By Shawn Stuldivant, Editor in Chief
Merry Christmas Eve Bronze beauties! The house and tree are decorated, the presents are wrapped, and the food is cooking. Christmas is one of my favorite times of the year – which is why I love when brands like Live Clean put out their holiday soap collection. When I was asked to try their Holly Berry and Vanilla Peppermint scented hand soaps I was very excited!
Live Clean is a brand that I am proud to try because of how environmental-friendly their products are. For those of you who may not be familiar with the brand, they use plant and water-based ingredients, contain certified and organic ingredients, they are biodegradable and recyclable, and are cruelty free and free of harsh chemicals.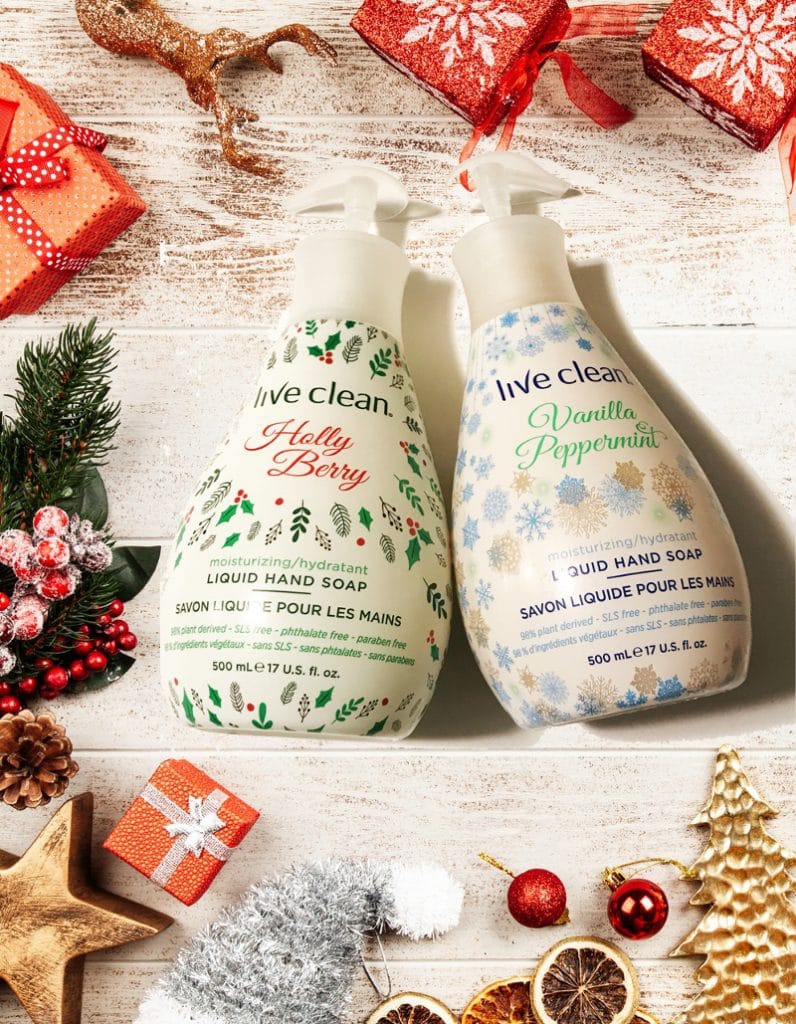 Live Clean Holly Berry Moisturizing Liquid Hand Soap
If you love the smell of berries, then you will love this! The scent reminds me of the holiday season and its festive red and green packaging design is a plus. I love how moisturized and soft it makes my hands feel after washing.
Live Clean Vanilla Peppermint Moisturizing Liquid Hand Soap
I am not a big fan of peppermint but am a huge fan of vanilla. I have to admit thought, this smells pretty darn good, just like peppermint candy! Although the peppermint scent is much stronger than the vanilla, I found myself not caring since it's a holiday inspired scent. It also made my hands feel nice and soft after washing.
These hand soaps are the perfect solution to adding a decorative and festive flair to your home, contributing to a safe planet and keeping your hands clean and soft. I can't recommend them enough. Happy holidays!