By Shawn Stuldivant
My life is consumed by technology and creativity, especially for work. As a magazine publisher and editor, I am a visual person and love beautiful images, so I am always looking for creative and innovative ways to communicate with our readers, subscribers and social media followers. One day I stumbled upon an online invitation site called Paperless Post and was amazed by their beautiful designs for invitations, cards, notes, etc. I thought this was such a cool concept and found myself wishing I had found them before when we were creating all our marketing promos for our recent pop up shop event; so I admired the site a little bit more, then bookmarked it and kept it moving.
About a week or so later and quite out of the blue, I received an invitation to try the site and write about my experience using it. First, I was stunned since I had just recently admired the site. Then I became excited at the chance to try it out and make beautiful marketing invites that I could send out online for our next pop up event coming up in February, as well as for a few other events we have coming up in 2018.
When you first visit the Paperless Post site it can be quite overwhelming because their home page greets you with beautiful samples of the many types of designs you can choose from. Their menu options include holiday, birthday, wedding, parties, business, cards and their newest option is flyers, which is currently in beta testing. Once you hover over each of these main options, you will find a plethora of sub menu options to choose from. It's so easy to get overwhelmed, so I would suggest that if you have a specific theme already in mind (party, wedding, etc.) for an invite then click on the relevant menu/sub menu option and find the design that directly suits your purpose. For example, I knew I wanted to design an invite for my business so I went straight to the Business "Save the Date" section. But if you're not sure what type of invitation you'll need, then have fun looking at all the beautiful designs the site has to offer. You can also be creative and use a different theme design for your invite and customize it for your specific event. There's even a designer collection section featuring original invitation designs from famous designers such as Kate Spade New York, Oscar de la Renta and Vera Wang. See samples below:
 Kate Spade New York "Paperless Post"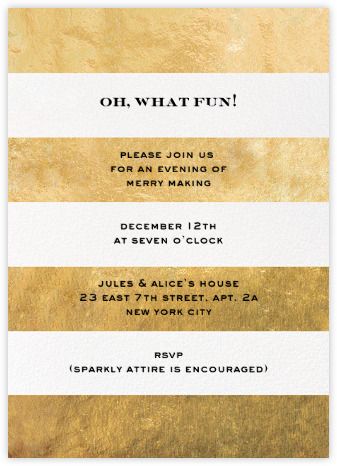 Oscar de la Renta "Paperless Post"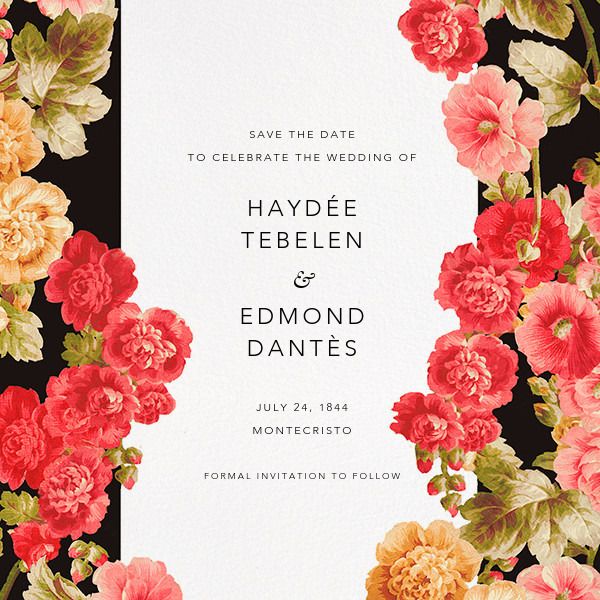 Vera Wang "Paperless Post"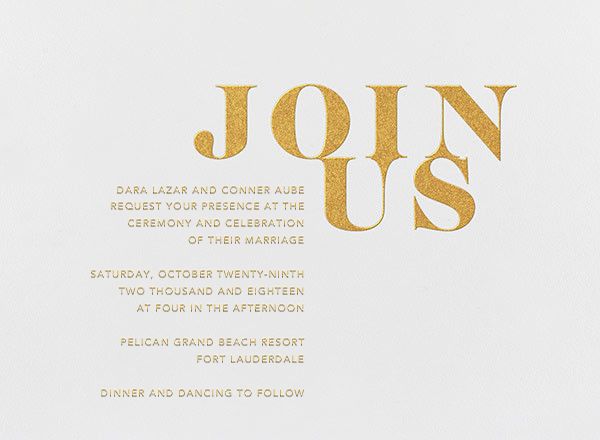 Once you find a design that you love, just click on it and let your customizing begin! Paperless Post provides very easy to use online tools for you to give your chosen design all the personal touches it needs. Some of the design options include selecting a different color for the invite, changing the type and size of font, and adding a stylish backdrop. Some designs also come with an option to upload your own images.
Just to be clear, this is not a totally free site. There are many free options available, but there are also premium design options that require you to purchase coin packages, which can be used to buy premium card designs and/or premium add-ons such as envelopes, liners, stamps, postmarks, logos, and backdrops. Once you select the design you want to use you will see the coin value of your card and how many coins are needed for each premium add-on. You can add or delete these at any time during the customization process and your coin price will adjust accordingly. I must admit that the coins confused me a little bit at first because I didn't understand how they worked. But when I clicked on the coins per recipient section at the top right of my dashboard, then clicked on Learn how coins work I had a better understanding of the process. So just to clarify, the coin price depends on each premium add-on you use, and the number of recipient's you email each card to.
On a personal note, I will definitely be sending out Paperless Post invitations to my family and friends this upcoming holiday season. It's a great way to still send a beautifully designed invite, yet save on paper. I've shared a few of my recent designs below. Wishing everyone a very happy holiday season!
Just My Type – Metallic Paperless Post design by Cheree Berry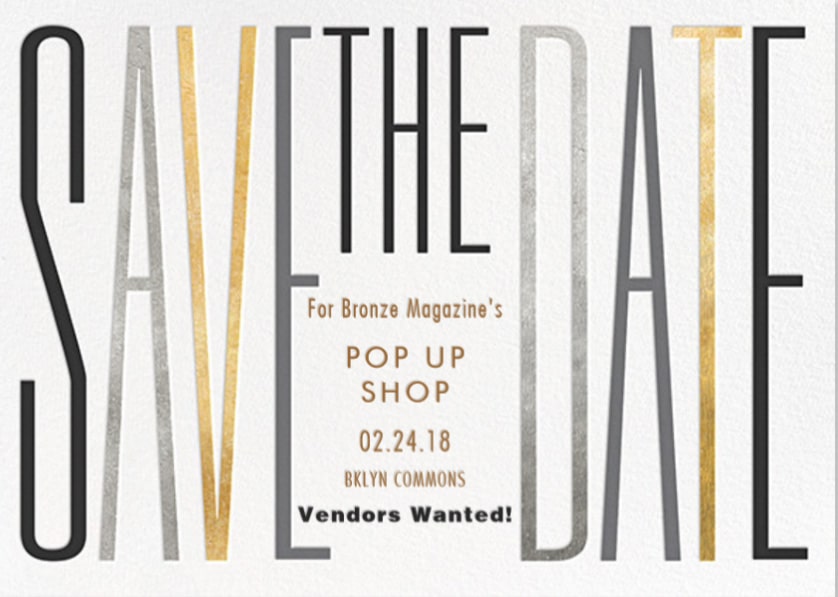 Horizontal Split – Magenta Paperless Post design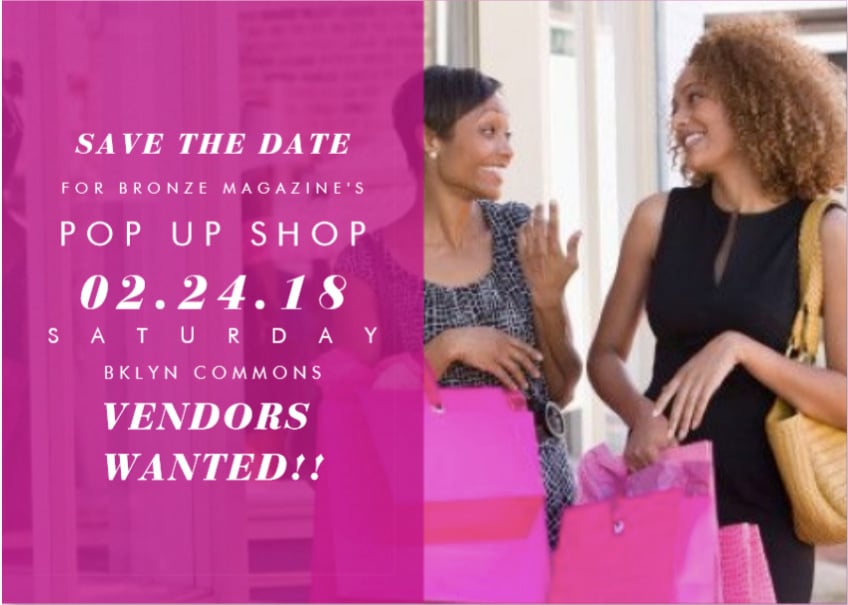 Come Celebrate – Rose/Gold Paperless Post design by kate spade new York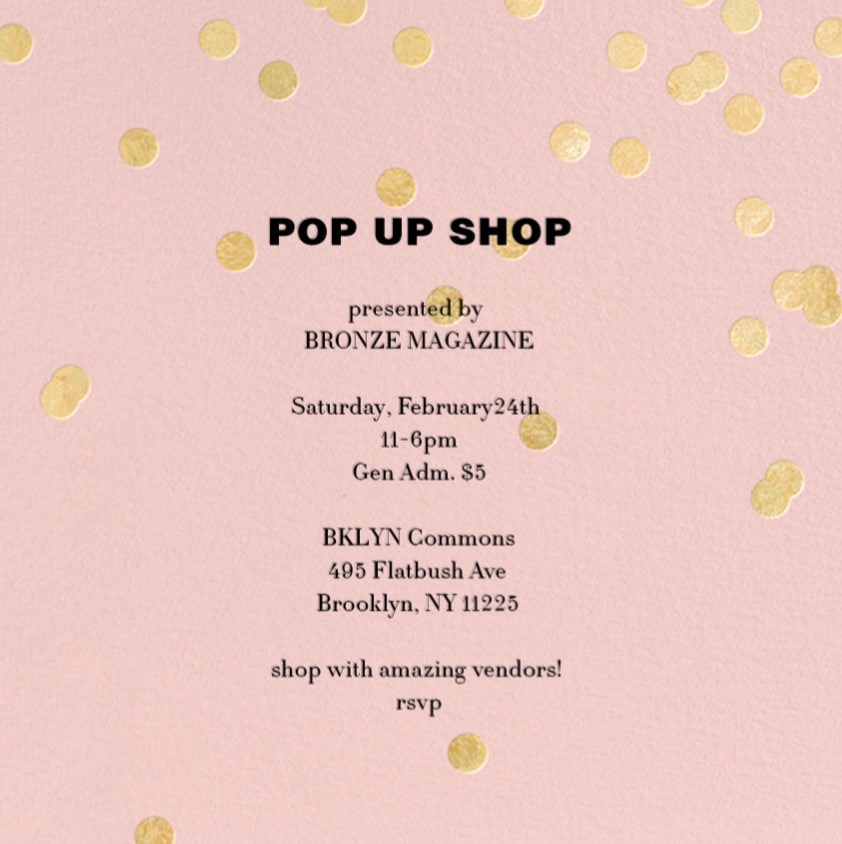 This post was published in partnership with Paperless Post, in collaboration with Anagram Interactive