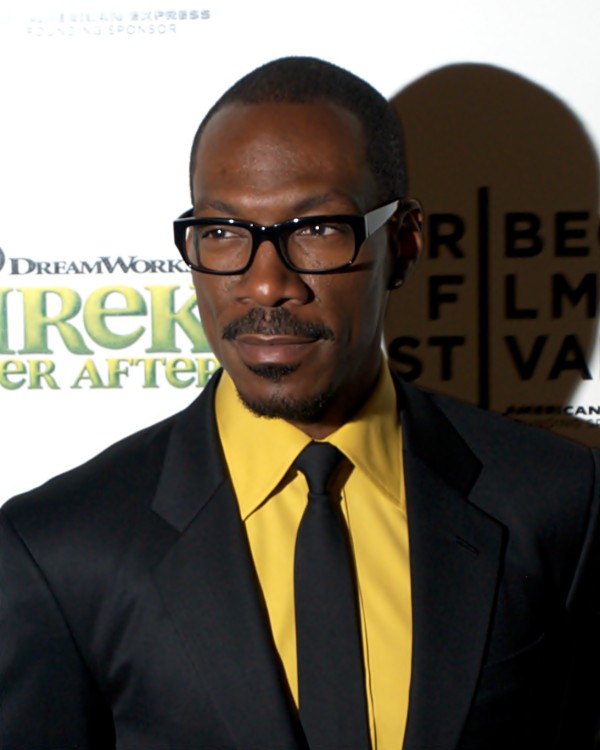 Eddie Murphy is finally making his long-awaited return to Saturday Night Live. He and other past and present cast members will help the late-night sketch series celebrate its landmark 40th anniversary this February. Murphy began his stand-up comedy career when he was 15-years-old, and joined SNL in 1981 at age 19. Murphy is the second-youngest performer in the show's history. He was an official cast member from 1980-1984. "It just never worked out where the timing was right for me to do it," Murphy, 53, said during a phone interview with Roland Martin on News One Now. "They're having a 40th anniversary. I'm going to that. And that will be the first time I've been back since I left."
Murphy didn't appear on SNL for more than 30 years because he says the show took some cheap shots at him (in regards to his career) after his departure. The last time he appeared on SNL was in 1984, to promote his hit film, Beverly Hills Cop. In his four years on SNL, Murphy was a breakout star among the cast, playing such iconic characters as Buckwheat, Gumby, Mr. Robinson and doing uncanny celebrity impressions of Stevie Wonder, James Brown and Bill Cosby.
As a solo artist, Murphy had two hit singles, "Party All the Time" (which was produced by Rick James) and "Put Your Mouth on Me" in the mid-1980s (although he actually started singing earlier in his career, with the songs "Boogie in Your Butt" and "Enough Is Enough," the latter being a parody of Barbra Streisand and Donna Summer's 1979 song, "No More Tears (Enough is Enough)." Though his last studio album, Love's Alright, was released 22 years ago, he's unexpectedly released a handful of new reggae singles in recent years, including the Snoop Lion-featured 2013 track "Red Light" and the newly shared "Oh Jah Jah."
In recent years, Murphy has appeared in the 2011 all-star comedy Tower Heist and the 2012 dramedy A Thousand Words. NBC announced plans for the three-hour event back in April. The one-night only event is set to air Sunday, February 15 at 8:00 p.m. with a red carpet special starting at 7:00 p.m. on NBC.
by Farren Washington