It never ceases to amaze me how much support and recognition we receive from our beautiful Bronze sisters around the globe, therefore in a return of  support we recognize and present one of our global sisters, Dutch blogger Sandra Sprott. Sandra's blog Sprottje was derived from her deep rooted fascination with Black hair due to her own unique and fascinating background.   Here's what Sandra had to say about her life, her blog and her love for all that is Black hair…
BM: Hello Sandra, we love to connect with our Bronze sisters from around the world, so we welcome and celebrate you. Please share with our readers your background and where you are from?
SS: My full name is actually Raquel Sandra Sprott, but for some reason, Sandra became my first name.  Born in Oslo, Norway to an Aruban father and a Dutch mother, I am considered a Dutch native however I currently reside in Amsterdam.
BM:  You are founder/editor of Sprottje, a blog about Black hair from a European perspective.  What is the story behind the name Sprottje and how did you deeply rooted fascination with Black hair come about?
SS: It is based on my last name Sprott. Sprottje has always been my nickname as a kid at home and in Holland at school etc.,  and getting older I started to get used/or even like it. 
Having a Dutch blond mom and an Aruban father with a strong afro, I had hair issues for as long as I can remember.  Being raised in Scandinavian Norway didn't help.  Finding the right product for my hair in Oslo, back in the 80's, was as easy as finding a needle in a haystack.  We were on our own to find out what to get for your hair, and how to manage my curls, etc., and hence the journey with my fascination of Black hair began.
BM: Growing up, how did you learn about managing your own haircare and how did you overcome any issues you might have faced?
SS: I have always gained as much information as I could on Black hair- bought books on the subject, even had my hair braided in the most unattractive styles by my aunts when I was on a family holiday, all just to see how skilled and swift the pattern would appear…it was like magic! my mother didn't have braid skills like them, but tried everything that was available, and we just bought a lot of products on trips to New York.  But it took a really long time before I knew my hair.  And now, I have had braids for years out of convenience (and after watching Janet Jackson in Poetic Justice), so you can imagine how long I have been braiding it.  I am ready to go natural, but I want my first 'big chop' to be at a good hairdresser in NYC.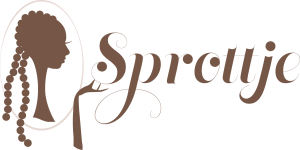 BM: What are some of the differences between the haircare industry in Europe and the United States? and what type of effect does that have on the Black and/or bi-racial people in Europe in relation to self image?
SS: I am not a social scientist, but in the United States you have your brands for black hair care in most of the regular stores like Booths, Duane Read, and even Sephora.  Here in the Netherlands that is not the case- I have to visit special salons of toko's, and you will find black hair care products in between other 'exotic' products; and the Netherlands has a quite large Black community.  There are a few exceptions in areas where the Black population is the majority, but still, stores like  Etos and DA (our Duane Read) simply do not sell black hair care products. It was even worse in Norway while I was growing up there.  I simply bought my products abroad.
BM: I am sure that you must know recently here in the states natural hairstyles for Black women has become all the rave.  Women are trading in their relaxed hair for more natural and textured tresses.  What hairstyles are being embraced by Blacks in Europe? 
SS: Relaxed hair is still very popular here, although going natural is an obvious trend in the Netherlands.  I am not too sure for the rest of Europe, but when it comes to black hair tends Europeans usually follow the trends that are in the States and we are somewhat behind.

BM: I understand that you are writing a book about Black hair.  What kinds of topics will you be addressing and when will it be released? will it be made available in the states?
SS: It will be a lifestyle book, one with lots of illustrations, pictures, tips and trends.  I am not a professional hairdresser, but I am fascinated with Black hair, so you will read lots of observations from a European point of view.  The book will also feature lots of interviews with trendsetters, trendwatchers and hairdressers.  It will be written in Dutch, but I have noticed that with my blog, not all visitors are Dutch- they are from all over so publishing in English is being taken into consideration.
BM: Sandra, if there was one important thing you could say to other Black women about hair and self-image what would it be?
SS: Love your hair in its natural state first, but wear it in a style that makes you feel strong.  Really get to know and love your hair! 
We thank Sandra for educating us about the various European experience regarding Black hair.  Although inspiring, Sandra's story raises some important questions about Black hair care products as well as the Black hair care industry as a whole on an international level. Where is the representation for black hair care product distribution outside of the US and in places such as Europe, and why aren't black hair care businesses taking advantage of this untapped industry? We'd love to hear from everyone on this topic: Black hair care business owners, distributors, entrepreneurs, salon owners, stylists, etc. we want to hear from you!
By Editor-in-Chief Shawn Chavis