By Imani Agbionu
Sheila Jackson is a serial entrepreneur, author, and activist from Tennessee with over 30 years of experience as a business owner. Having been producing commercials and developing marketing and social impact strategies since 2006, currently Jackson is the CEO of the production company, Eve's Lime Productions. Additionally, Jackson hosts the podcast The Good CEO where she interviews female CEOs telling their journeys and provides business advice to listeners. She is now partnering with friend Natasha McCrea to build an empire around a passion of theirs: whiskey. Continue reading on to learn about the pair's new business venture, Jackson McCrea, launching this fall.
I see you are from Tennessee! You stated that it has a connection to your love for Whiskey. Before being a co-owner of Jackson McCrea, you became owner of Eve's Lime Productions, a writer, and a producer. How did your upbringing make you an ambitious woman with success in multiple fields?
It's because I grew up during the Black Power movement and in the Women's movement. That was like the backdrop of me growing up because I am a little older. I went to a militant elementary school, where we used to say the Pledge of Allegiance to the Afro-American flag and then the pledge of allegiance to the American flag every morning.
But I always had a sense of wanting to build something that was just for myself. Becoming an entrepreneur came from early on after undergrad after having a negative experience in the work world. And I felt like, why should I work so hard for somebody else when I could do it for myself? But I think I was raised during that era when black people were telling their kids they could do anything they wanted to do and be anything they wanted to be. We were coming out of the civil rights movement and into the Black Power movement and I won't say there was so much hope, however, there was this kind of fierce fight that I think I've always had in me to want to establish something that was my own and now I've been an entrepreneur for more than 30 years. My whole career, I have been self-employed or had a business, apart from a handful of years.
So, I think it comes from that and it's interesting because my parents had jobs. My mother had a career doing what she wanted to do, sort of, with her second preference. She didn't go to nursing school because in Memphis where I grew up there were no nursing schools that would accept a black woman. So, she became a teacher, and it was something that she ended up loving. My father became a postmaster. He ran his own post office and he never wanted to go into the main post office because of the level of racism that went into the administrative part of the postal service. Watching my father as the postmaster was like he had his own business, and he was happy. He didn't have to answer to anybody else. He knew he had a workday that ended at a certain time. It didn't extend beyond that because he had to close the post office at five o'clock. He always had that kind of work, life balance, and commitment to enjoying.
I always wanted to create businesses where I could enjoy the work and enjoy my life at the same time and do something that had an impact.
Can you retell the moment you were inspired to start Jackson McCrea alongside your friend and business partner Natasha McCrea?
The year before my son was going to college and I wanted to start some type of side gig that was something I loved. After being an entrepreneur for many years, I couldn't, you know, go work at McDonald's and get a job I hate. I wanted to take something that I loved and monetize it, but I have always had an interest in wine and spirits. I became an ambassador for a wine company, and they have kind of an MLM aspect of it, multi-level marketing, where you can bring in other people.
I saw that Natasha was doing these Wednesday Wine Downs with the women that she coaches. I had met her about a couple of years before at Sundance. She had just been on my radar, and when I saw she was doing these Wednesday Wine Downs I was like, she needs wine; she needs to be monetizing the wine the people are drinking. So, I talked to her about that and got her involved. We both discovered we love wine. I met her for a drink one time because she was around the corner celebrating and wine first brought us together. So, we met one night at a place in my neighborhood, and she was having an old fashion. I said to her, "Oh, I can't believe you drink whiskey. I love whiskey as much as I love wine."
But we started talking about whiskey and this was in the middle of COVID when wine and spirit sales increased 65% at one point. I started working with a vineyard and we had just gone through the fires. I saw how hard it was because I had been toying with the idea of wine and I was wondering would I want to farm it. Any farming has its risk, but in California, the fire situation was more frequent due to climate change. I just had the thought about maybe whiskey will be a great product instead. Although everything has risks, it doesn't involve the same drama of the fires. We just had a frost last year and we lost 30% of our Cabernet crop and that sort of thing doesn't happen with whiskey. A lot of people are getting into the wine space, but the whiskey space and spirits industry it's tougher to tackle. It's more heavily regulated than wine but it's also a Good Old Boys' kind of space. There are just a few women in it. I interviewed Fawn Weaver for my podcast, The Good CEO, a while back and learned about her story of how she got into Uncle Nearest Premium Whiskey, which is an amazing story and she's an amazing businesswoman. I see other women like the sisters who started Ciroc for Sean Combs, who are now part-owners of Saint liberty. There's a handful of women out there in tequila, vodka, and black mama vodka, but there is still no one out there marketing to women. If you research, you will find that 78% of the images out there about whiskey are men in advertisements. However, there are so many women that drink whiskey from discovery.
As soon as I mentioned to Natasha that I was interested in making a whiskey she said she would love to go on that journey with me. We started researching and looking for things to go on our website and even had to start taking our own pictures because there are no images of everyday women enjoying whiskey, especially black women. You usually see Daisy Dukes, a white woman with a pushup bra, tight jeans, or booty shorts making it sexualized. Regular, everyday women that enjoy whiskey are not represented and it's been an amazing thing to uncover, the love women have for whiskey.
How has your experience as a business owner played a part in making Jackson McCrea LLC successful in a field known typically for male owners and advertisers?
I think the thing that kind of qualifies us for this is that I have tons of experience as a producer, which is all about putting together teams and building teams for different projects. The last 12 years of my career have been spent working in marketing and advertising, producing, and writing commercials. Producing is about knowing how to put the right people together and building a team that is going to achieve this goal. I think that as a producer, I don't have to know how to run the camera, edit, etc., but I must know enough about the overall process to be able to find quality people and build the right team. Also, as a writer and storyteller, I know a lot and I have consulted with people on brand storytelling and brand strategy, so I bring a lot of that experience to this.
Also, Natasha is a coach who works with alpha females. I have been creating spaces for women my entire career in terms of ease line production. On my website it says the filter is female. That is due to the company being about creating a space for women's voices and making sure that women are behind the camera. I'm known for creating teams that are 99 to 100% female from behind the camera. When you have women writing, filming and directing the commercial, we get to put our voices and have this female filter to share our perspective of the world. That's something that we have both been dedicated to and it's no different with Jackson McCrea. It's like we get to make whiskey, we get to be the decision-makers, and ask women, what do you like? What do you prefer? What is your favorite? What aromas and notes would you like to taste in a whiskey? And then craft something that they're going to love, and I know men are gonna love it too. We want to produce something that everybody can love and not something that is relegated for women or something pink and girly for women. We want something that represents the women who are running things. And part of our tagline is she makes the rules. And it's about us doing things our way.
Often in movies, shows, or more, we witness men drinking whiskey, how do you want women to feel when they consume your products?
I want women to feel a sense of agency that they're seen, and to normalize it, for lack of a better word. When you say that the term sanctuary comes to mind because that's something that I want.
When you pour that glass of whiskey at the end of the day for most people, for me it's always attached to sunset, winding down for the day. It's that space of sanctuary for just shifting energy and your focus to yourself to relax. To just be standing in the power of who you are and relax in that. We want women to feel seen and celebrated in the field that this is something for them.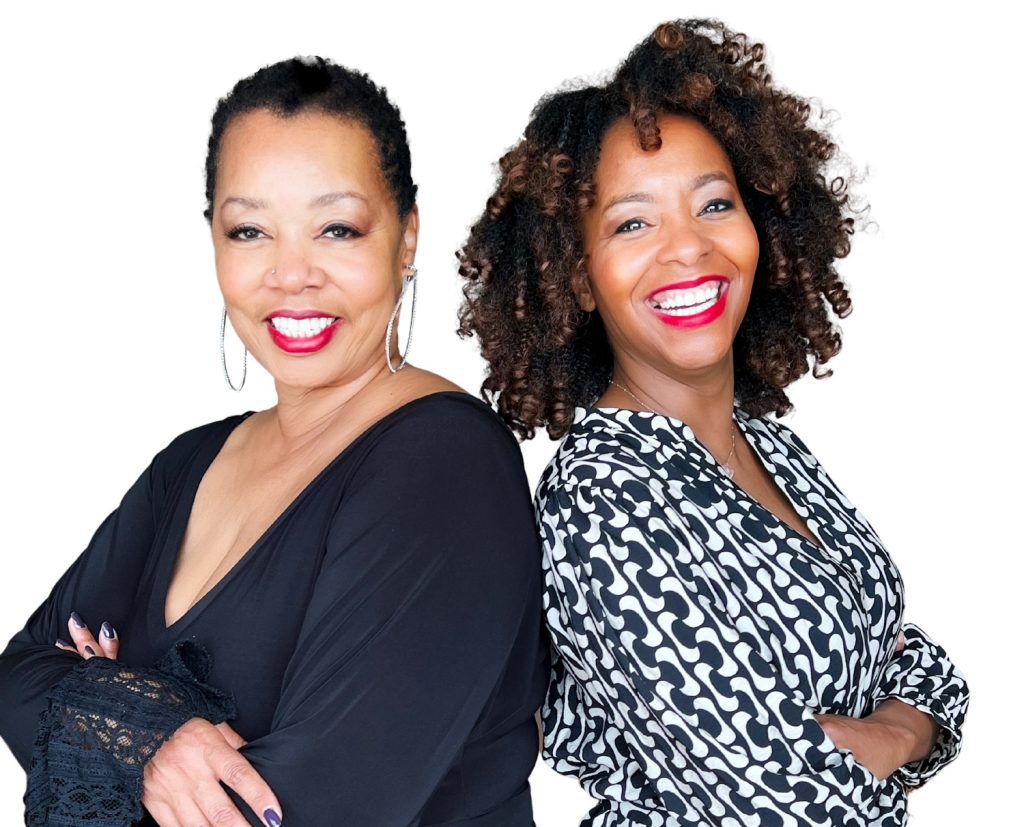 Who would you and Natasha like to collaborate with concerning Jackson McCrea?
We just launched what we call our JM 100, standing for Jackson McCrea 100, which is about myself and Natasha selecting 100 women to stand with us as disruptors in this male-dominated space and to be our social impact advisors. Our whole social impact mission is really for women to drink in good health, and it's around self-care and women's wellness. We want to collaborate with other organizations out there including nonprofits that are focused on women's wellness. We believe that the women who are running things, the women who are building teams, running a company, and head of household with families are not seen. For this group that has been taken for granted, we want to focus on her health, wellness and finding balance.
You are a curator of Eves Wine List! Can you explain exactly what that position is, and do you help people find love for wine?
I started by telling my niece that I want to talk about wine because I love wine! I am a wine geek just like I am into whiskey. I got on Instagram and just started talking about wine and within a week I had almost 600 followers because people want to talk about wine and Eve's Wine List is a hobby and it's funny. I'm that woman in the store that people approach and say, "You look like you know your way around the wine aisle. I'm having dinner with friends. Can you tell me what is a good wine to take? I don't want it to be cheap, but it can't be over $30." I'm that person that everybody calls if they are having wine for a party. I go to wine country a lot and I'm part of the business operations team for La Cienega Vineyard and I help them with their marketing and social impact.
But, when I go to Sonoma, I'm on the vineyard learning about how the grapes grow, I'm doing tastings at any winery I can stop at on the way. So, I've just always been a geek like that. These wine lists reflect that because it's a list that I have curated of different wines that I've tasted and some of the good stuff out there that's affordable that's within reach because I don't think you have to spend a lot of money to have great wine.
You are always celebrating black women on your platforms including social media, which I love! How do you think your business in the Whiskey industry will change its diversity in the coming years?
I think that the biggest thing is when we first started this, we took a long deep breath before we exhaled and embraced saying we were unapologetically gonna be a company that would market to women. I don't know because I haven't talked to the other people out there and in the spirits industry about whether there's fear, but when you pick a niche market like that there's always a fear; you know, a fear of are you cutting out men? We're embracing men coming into this too and drinking. It's just like the Secret Deodorant tagline, "Strong enough for a man but made for a woman" kind of thing.
We also decided that we were going to be unapologetic about being black. Even though this brand is for black women it's also for women of all types, and we say women x because we want, our LGBTQ plus LGBTQI plus sisters to be involved in this brand as well. This is about women of all shades, but to be able to do something and have women who look like us be able to mirror ourselves in our marketing we decided to embrace that. That is because it is who we are, and it is part of who we are. I know companies out there that are black-owned run brands, and you'd never see a picture of the owner because they don't want to amplify that they are black-owned. We want to unapologetically stand in the power of who we are. We're a company that's about women being seen as they are and celebrated as they are. This will be a brand by women, for women, to be enjoyed by everyone and we will be unapologetic about it. This is not a criticism, just a factual observation, but the women who are out there in the spirit space, the brands that they have, they're not marketed to women. They are women owners, but they're not having a brand strategy around women. So, this is something, special, and unique.
As the final word, what do you say to black women or women in general who want to be entrepreneurs, but are doubting themselves because they believe they will be judged due to their sex and race?
I always go back to Jennifer Hudson. When she was on American Idol and Simon Cowell essentially told her to give up and now look at her. You cannot measure yourself by other people's measuring stick. You really must find the faith and the conviction to believe that your goals and your dreams have value. And that's one thing I've struggled with because my goals and dreams hadn't made me rich up to this point, though they have value. Due to the way that my mother, for instance, looked upon me having a business believing if it hasn't made you rich, you're not doing anything. We really have to give value, and not to get spiritual, but you know, God, the universe, however, you see the larger presence is not just putting ideas in your head. This is about us discovering our mission and what we're here for, what we came here to do, and the work that we're here to do. I've never believed since I was a kid that we were put on this earth to just work somewhere for 30 years, retire and die.
So, when you have an interest, a passion, or a mission, get out there and find ways to monetize it and make it so you can enjoy it so that your work never feels like work. You're out here pursuing your passion. I think that black people always struggle with that because of what we've had to do to survive but finding a way to get beyond that has to do with just your faith as well. I encourage people to value their passion and their dreams and to find like-minded people to surround themselves with.
I just interviewed Katherine Finney, and I had to give her a shout-out. She wrote a book called Build the Damn Thing. It's about how to succeed in business if you're not white and male. That's exactly what she talks about. It is how she said you should have your team. The first part of what she talks about in terms of your team is the person who's going to make you laugh. The person who's going to protect you from all the family members who think you got a whole bunch of money because they saw you make $100,000 on Kickstarter so now they call on you for loans. That person does not protect you. She gets real and she states that people have to have these kinds of people in their life to balance themselves out and then she gets into the business of having a strategist.
I think that's something that we can't underestimate, how much people surround themselves with people who don't understand entrepreneurship. I don't even know if I have friends who don't have a regular nine to five anymore. I had to be honest with you. I had to X most of those people out of my life, that negative energy was just too much This is hard work on so many levels – spiritual, time and physical. You know, we give so much of ourselves and pour so much of who we are from our core into a business.
Learn more about Jackson McCrea Whiskey and their Kickstarter campaign
Follow @jacksonmccreawhiskey on IG