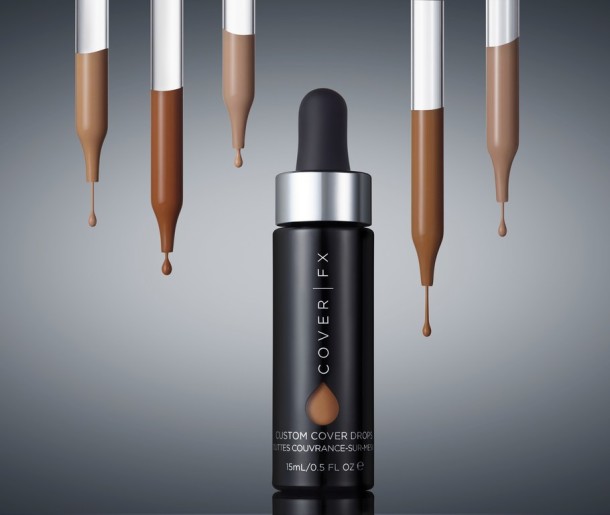 In recent weeks I have been going through a huge transition and it seems like I'm always a day late and an hour short on time. While adjusting and trying to get a schedule going, I'm also trying to figure out a way to minimize my beauty routine due to the unlimited time I have. I need something that's long wearing, good for the skin, and simple.
Along comes Cover FX Custom Cover Drops. At first glance it looks like the typical serum foundations that are flooding the market. For starters it comes in a dropper, which means you can really control how much product is used and its great for sanitary reasons. It's simple to use; just add drops to your moisturizer, serum, oil, or primer. The more drops added, the more coverage; the less drops you add, the more sheer your coverage will be. With this we are literally able to create our own, "tinted moisturizer" or create the perfect shade of foundation.
With this product you can eliminate many steps in your routine and be out the door quicker. This is a plus for those who are on the go all day and perfect timing for the spring and summer. Available at Sephora in 24 shades, you're sure to find a color match.
by Rosalyn Robinson